Alright...here is one of the hardest things I've had to do this year. I took a while to think about it and here are the records I was feelin the most this year. Hopefully I didn't over look anything. Also, picking the order was tough...so don't think to hard on it...
10. Crime In Stereo - Is Dead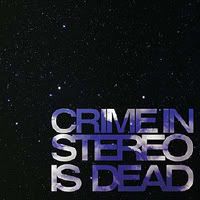 I picked this record up blindly off a few good words from friends. It was cheap and I gave it a few spins. I can't explain what it was or my main reason for liking it but it just happened to be a good record that fit a time of my life. Crime In Stereo wrote songs that just stuck in my head. I got this record at the end of the year and it still managed to make it in the list. I'm sure it would have been higher if I had more time with it.
9. Sean Price - Jesus Price Supastar
Who got more raps than P? A good question. A self proclaimed walkin n talkin rappin machine and he proves that on this record. It's just a nice record with a real MC doin his thing. A little help from the Justus League on production and some Boot Camp appearances make this record a must listen. Sean P is one of my favorite MCs at the moment and he just doesn't stop. Make sure you pay attention before he quits the game.
8. Down - Down III: Over The Under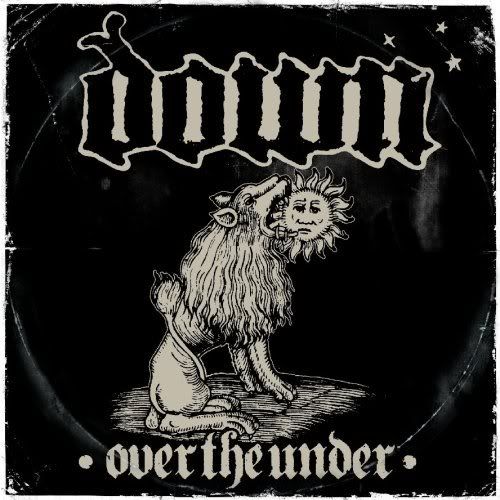 I was skeptical about this record from the start. It's been a while since a Down record came out and II was nothing worth listening to. Upon first listen I wasn't sold on it. A few more spins and this is a solid record front to back. Seeing them play the songs live and sound amazing is just another reason why this record made the cut. There are just lots of good riffs on the album and I'm a fan of Phil's voice...so it was just meant to be.
7. Down To Nothing - The Most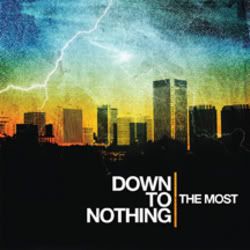 We all knew that at least one straight edge band was going to make my top ten list. I have been listening to DTN since the very beginning and they have been getting better with each record. From the first note of this record I was hooked and it's good front to back. I know it's silly to say but this record just gets you pumped...singin along or throwin a fist up in the air. There isn't much more to say, they aren't reinventing the wheel on this record but they do have a certain hold on making a good hardcore record. Just go listen.
6. Daggermouth - Turf Wars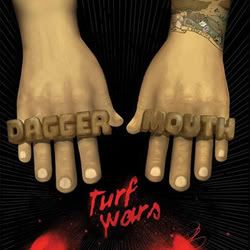 I got an advance copy of this record and wasn't feeling it as much as their first record. I didn't give up since I really liked the first record. This record kept growing on me and it turned out to be as good if not better than the first record. The lyrics on a Daggermouth record are never one to let you down and this is just the case with this record, it's hard to smile with no front teeth. How can you not love that comin from a pop punk band? There are also some harder parts, so it's not too fluffy...and that also works quite well in my book. I just have a soft spot for these guys, we just got off tour with them and it was like seeing one of my favorite bands every night. They don't stay home much so go see them when they are near.
5. Demon Hunter - Storm The Gates Of Hell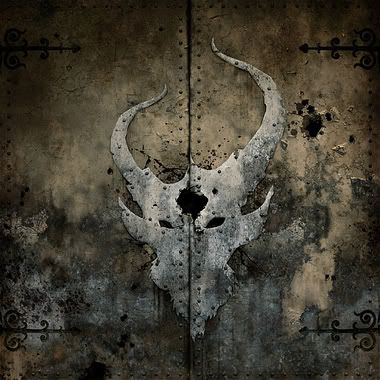 Once again, another band that I have a soft spot for. I started listening to this band as kind of a joke and have seen them get better with each album. They have toned down slightly with each record but have been writing catchier and catchier hooks. After I listened to this record a few times I had more than one song stuck in my head. Some of the cleaner singing almost sounds like Linkin Park when they were a really good band. A solid album front to back except for the one song that tries to sound like HIM. Another banger for the "christian slipknot".
4. Ghostface Killah - The Big Doe Rehab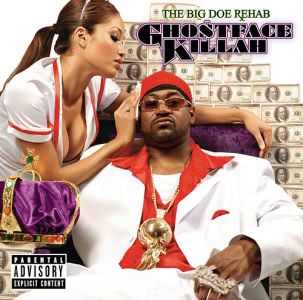 Ghost is my favorite MC from the clan and just all around one of my favorite MCs. He always comes with strong records and I'm gonna say it...this is his best record since Supreme Clientele. I can't find a bad song on the album and I'd go as far as saying that Yolanda's House is the best song I've heard all year. No hook and three great MCs just doin their thing. Ghost just keeps it going with his classic style and that's that. Just a great record...not much more to say.
3. Attack In Black - Marriage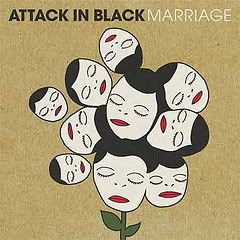 Another record that I was skeptical about from the start. Toured with these guys last year and they sounded alright but nothing crazy amazing. This new record moves far from what they were doing and it turned into an almost indie/country/pop record...for lack of a better term, you might be able to throw folk or college rock in there for good measure. It was a record I listened to in passing, then songs got stuck in my head and just fit perfectly for where I was in life at the time. The song writing as a whole evolved so much from when I saw them and they are set to get pretty big with this record. More than one person said they sounded like Smoke or Fire from a quick listen...and big surprise...
2. Smoke Or Fire - This Sinking Ship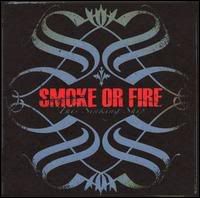 I picked up the first smoke or fire record as a gamble and ended up just loving it. I listened to it all the time. I was pretty excited when I heard they were putting out another record. From the very first song that leaked I was hooked. This record is a strong pop punk record that has an edge in my opinion. The vocals aren't super poppy and they have a bit of harsh kinda mixed into the style and the music isn't really really poppy either. It's the total package. Music, lyrics and all that. Had the chance to see them live this year after getting thwarted the previous year and it was all I could have hoped for.
1. Blackfield - II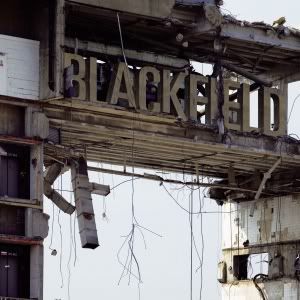 This to me is one the best chill out records I have ever heard. A project from Steven Wilson of Porcupine Tree fame and Aviv Geffen. This is not the kind of record to listen to if you are depressed, since it will only worsen your condition. This is the kind of record that just takes me to another place while listening. It has an aura about it and that's why it's my number one record of the year.