I woke up early today to get a good start. Made pancakes from scratch and fired up some of the veggie sausage I picked up last time in MPLS. Pigs in a blanket was on the breakfast menu. Sarde doesn't mind eating it ghetto style...cold and in a car with no syrup.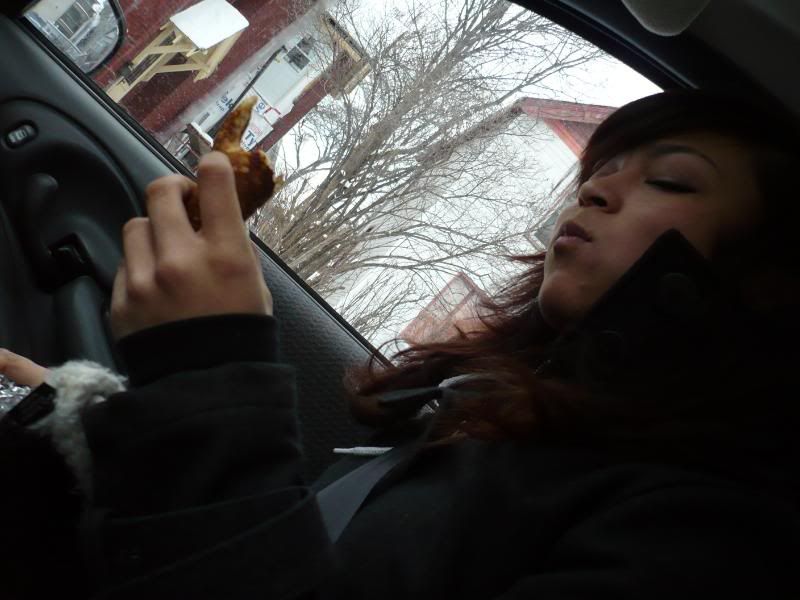 We went to Vic's and got some nice produce along with a delicious vanilla cream soda I have never tried before. That is one of my two banes in the soda world...vanilla cream soda and canada dry ginger ale. Sometimes you gotta indulge. A little more grocery action happened but that is never that exciting. Except for the fact that fudge mint oreos are back again...what up xmas time? After that was done Sarde got dropped off and it was time for an afternoon of shopping with Fat Mat. The new sneaker shop opened up in the exchange today, on mcdermot just off main, and it was the first stop.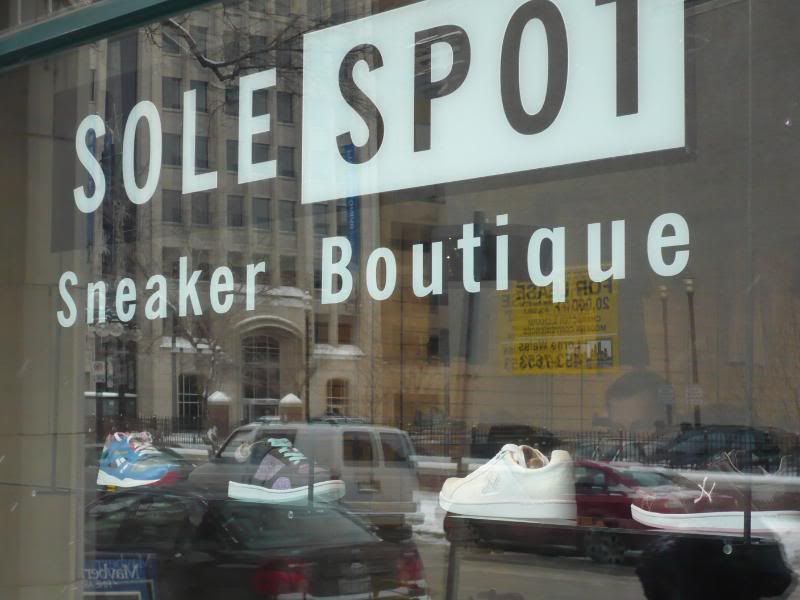 They had some alright shoes and a beautiful space. A nice way to start a business. They also had N4E1 clothing...which kinda blew my mind. It's pretty exclusive and they had it for opening day. Reasonably priced as well. Here's what it looked like inside.
College football on the flat screen...a nice touch. It's on a commercial right now...so you're gonna have to trust.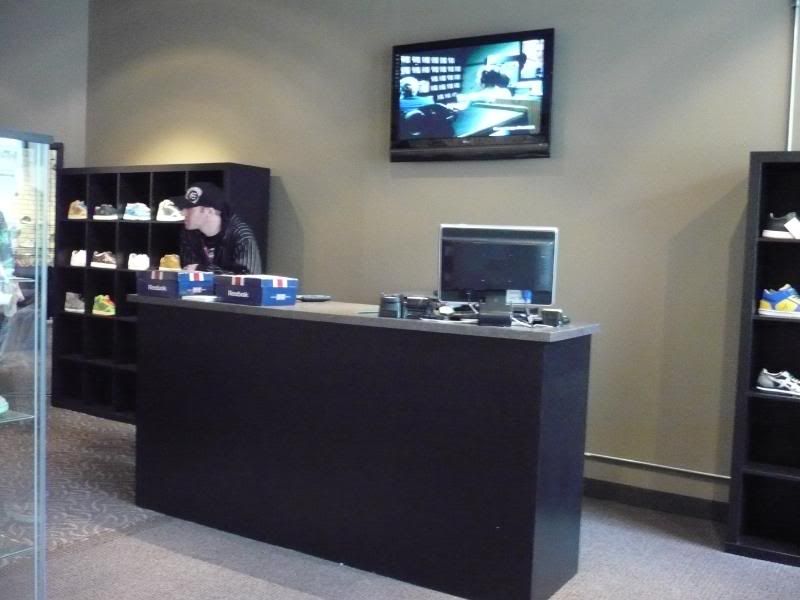 We rolled up early in the day so we missed dude rockin the tables, but a nice touch again. They also handed out free shirts. I think everyone in Winnipeg likes free stuff.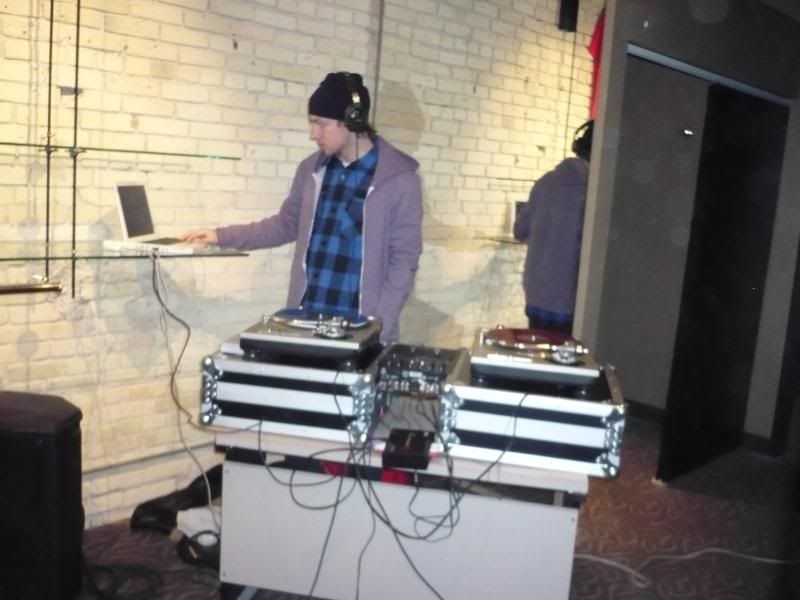 Next stop on our journey was Urban Bakery on Portage. I'm gonna start this off with my favorite shit...fitteds. They have quite the collection and one is callin my name and it will soon be mine.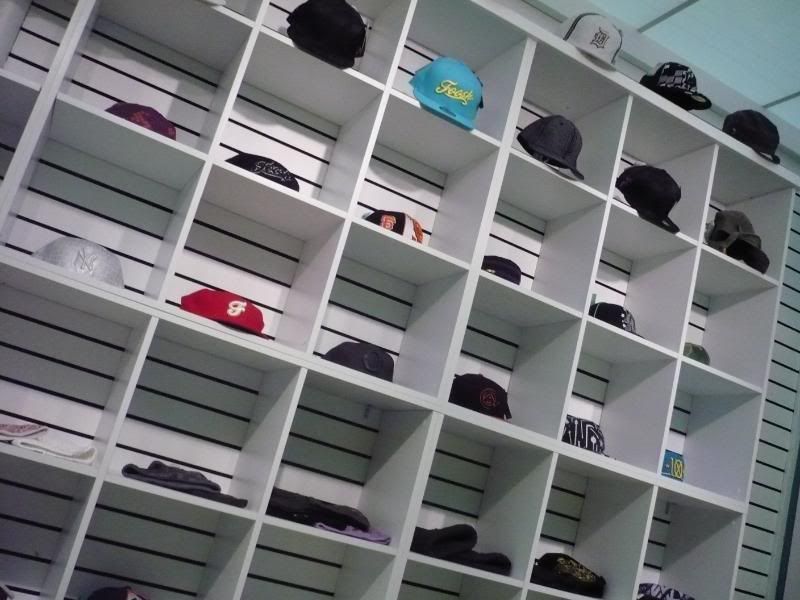 Yet another flatscreen...never a bad idea.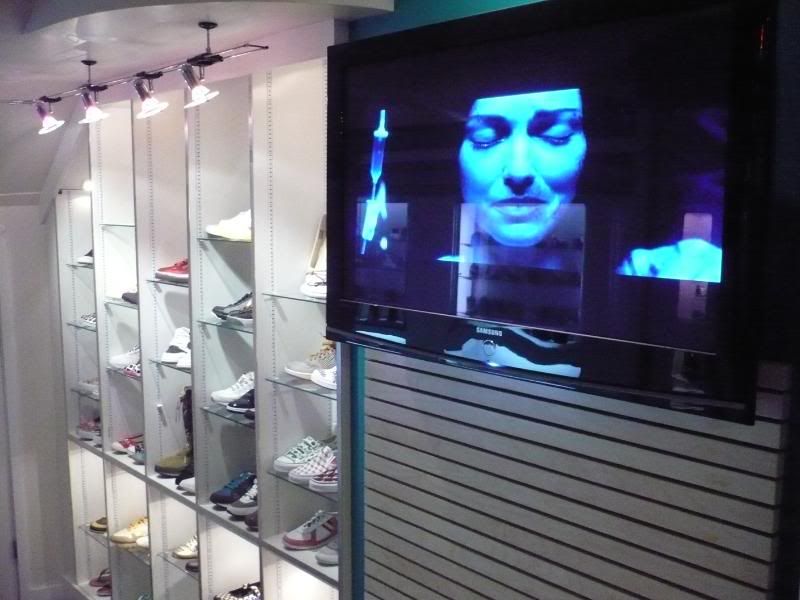 This place has definitely come a long way in the last while. Good lookin out.
Next up was lunch. Sometimes when you're hungry you gotta eat. Pyramid Falafel was on the menu today. Sargent and Young is where you'll find this gem. Make sure you have a minute or two on your hands and someone who can hold a conversation. It's totally worth the wait though. Time to start off with one of the most delicious things in the world...hummous.
Get some pitas in the mix son!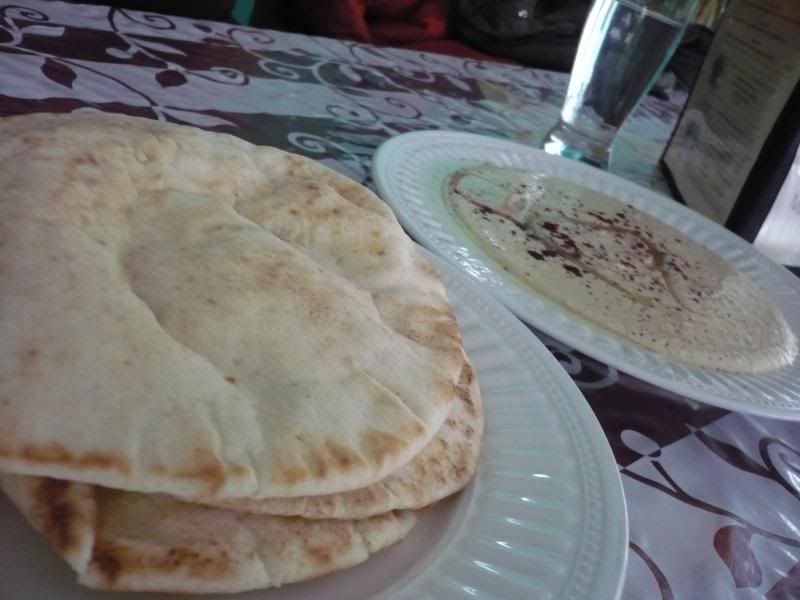 A little falafel sandwich and fatusha salad to go with the meal.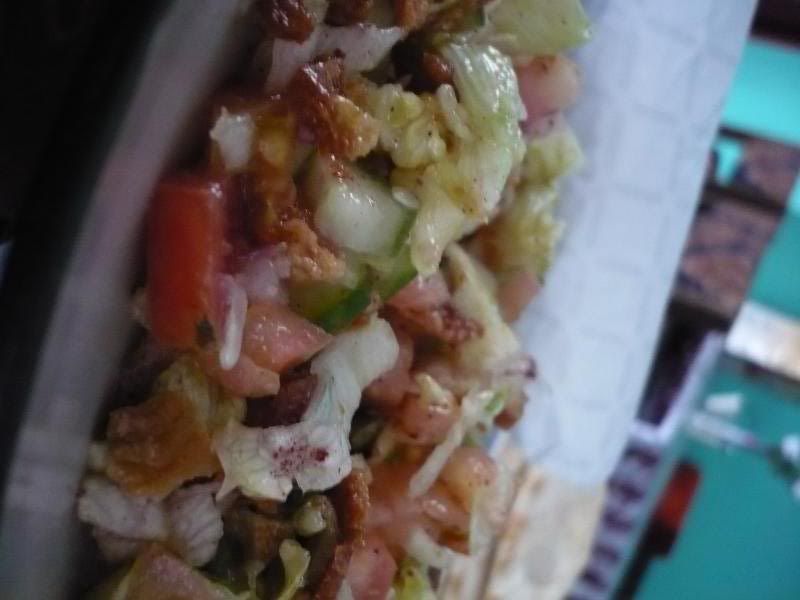 The whole spread. Hummous is the kinda thing that needs to be shared no matter what. The rest you kinda keep to yourself.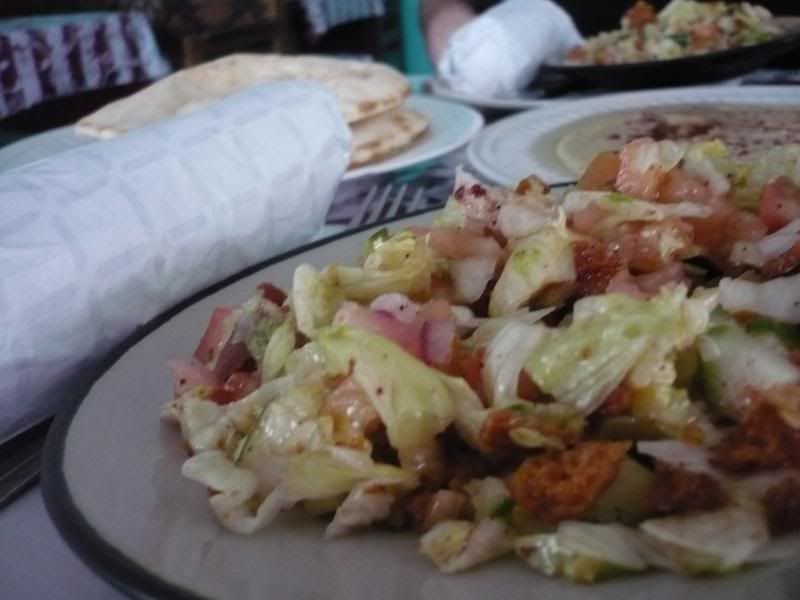 The man who is going on the big shopping journey with me today as well as the man that told me the owner's wife was worried about me since she hadn't seen me in a while. It was nice to be back and assure them I'm doing good. It was also just nice to eat an amazing meal.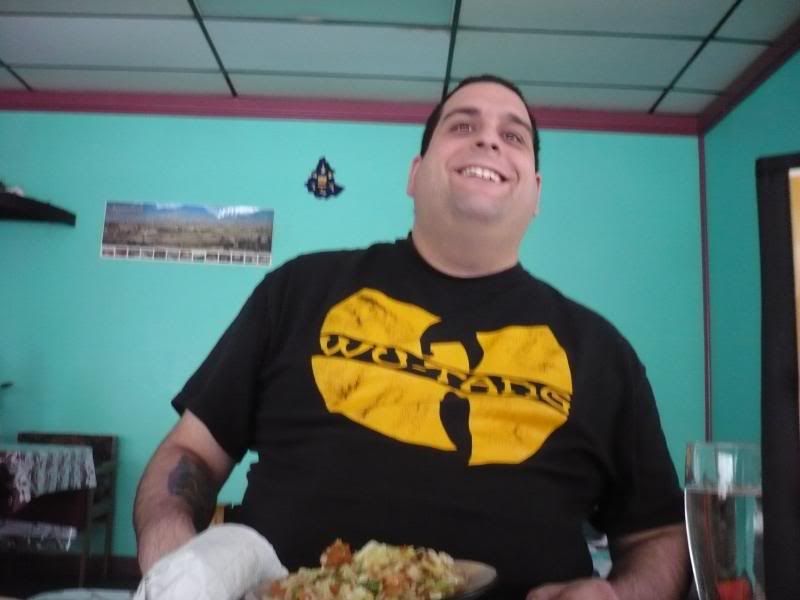 Next up is SK8, a peg city classic now at the forks.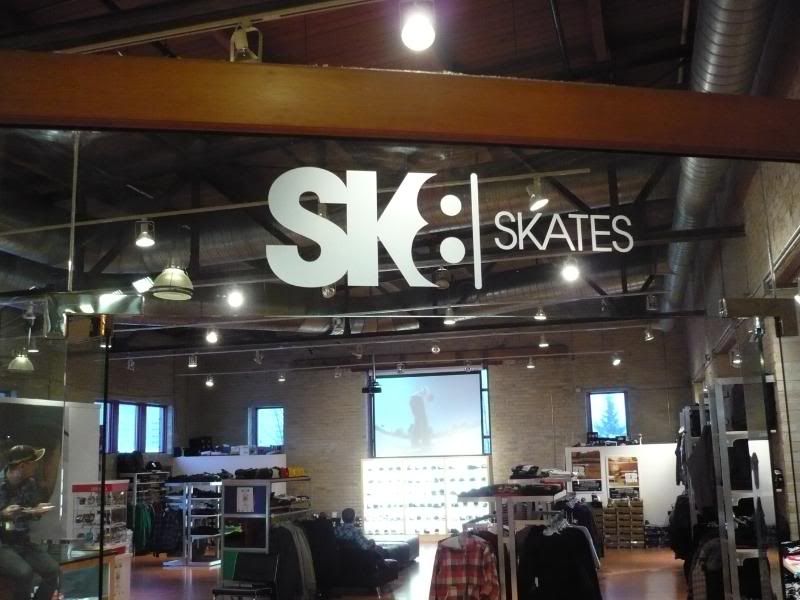 Ran into some familiar faces...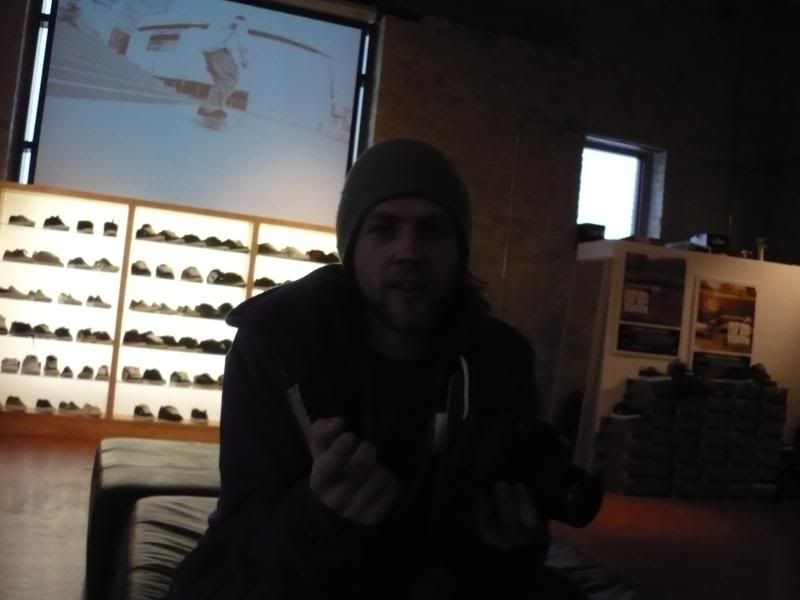 http://coffee-ana-grit.blogspot.com/
always on the grind. This is what it's like when blogs collide. It was nice seein this kid...it's been quite a while.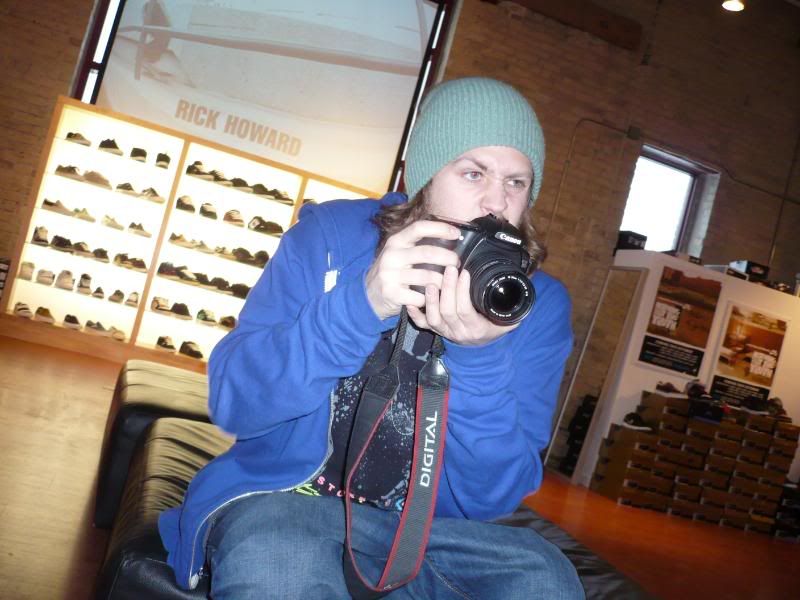 Marky just doin his thing.
The biggest screen of all the stores we went to is above this wall of shoes. Looks hauntingly delicious.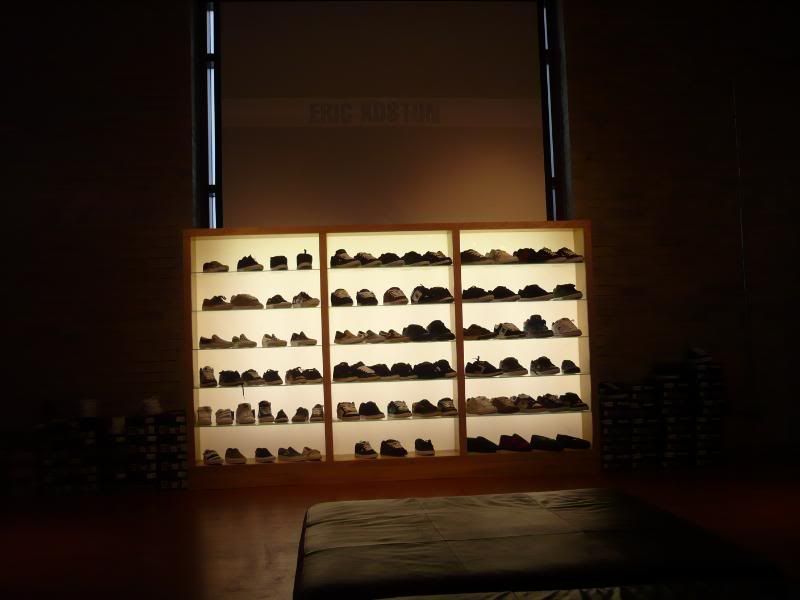 Fat Mat had to bounce after this so the magical journey ended without either of us getting anything. I however was lucky enough to secure a pair of black alife ballouts on my ride home...so today was a good day. So that's a look at the majority of the dope spots to hit in peg city. Peep em when ya get a chance. To close this out...I got a few leaks of two albums I really wanted to hear. If you can't get em off the internet before you go out and buy them...trust me they are worth it.
I'm gonna get to see all this shit live coming back from Chicago in two weeks...so stoked on that. Also the new Crime In Stereo has been stuck in my head the last few days and I'm lovin it, so check it. That's it. Take care.