I'm still in the process of getting completely better...but at least I'm not stuck in the house anymore! Get into that. Tonight went out for a little bit of eating at Sukothai in the village. Rich picked me up and when we got there Darren and Alex were waiting for us. Here's Allie in between some water and a coconut shake, the shake has nothing on The Bo's coconut shake...no surprises there really.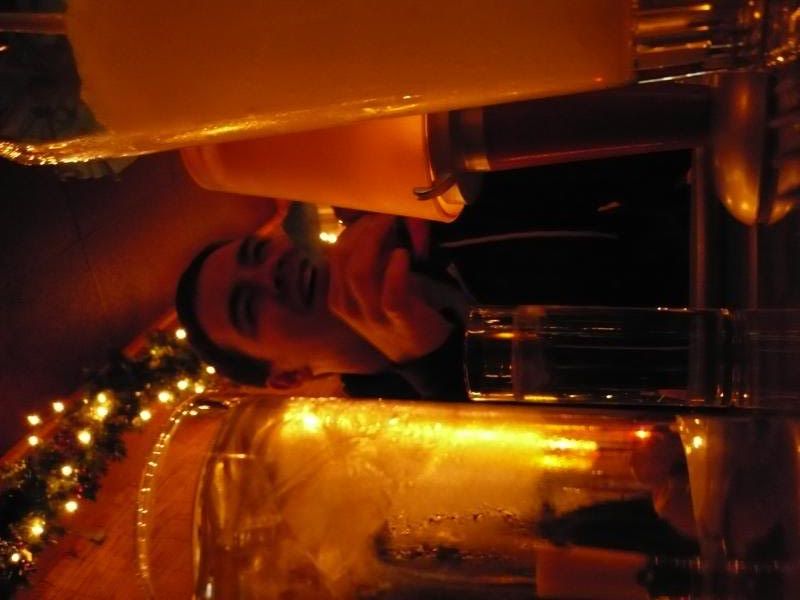 We all shared spring rolls and soup. The spring rolls seemed pretty double wrapped and underfilled. The soup on the other hand was pretty delicious. A little green curry soup with tofu. The mildest dish with a spice level 7.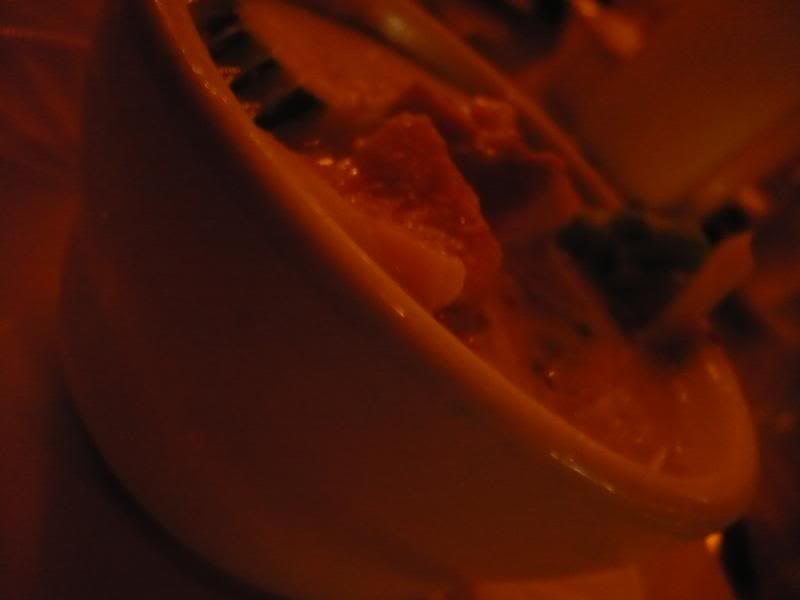 Oddly enough we all had the same main dish as that and the spice wasn't below 10. Darren got beaten up by the 20 and Rich seemed to handle the 30 just fine. A pretty good meal except for the wait time. Kinda terrible. To finish this quick post off and get in the spirit for the top 10 list comin up, I'm just puttin the kinda thing that can be on any top 10 list.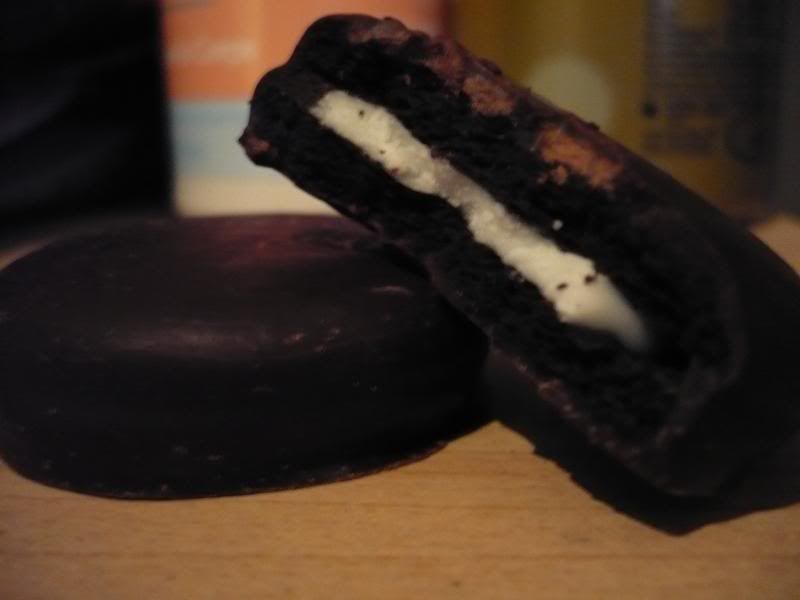 Fudge mint oreos own me around xmas time. I can't believe they are vegan! Holiday crack is what they are. Enough of me talkin about them though...get some while you can. Done.