Today I just happened to be in the right place at the right time to see some stuff that amused me. In my neverending quest to rehab my hip and get back to being healthy I have been going for a couple walks a day. On my journey I came across a little bit of concrete art but I couldn't tell what it said until I got up close.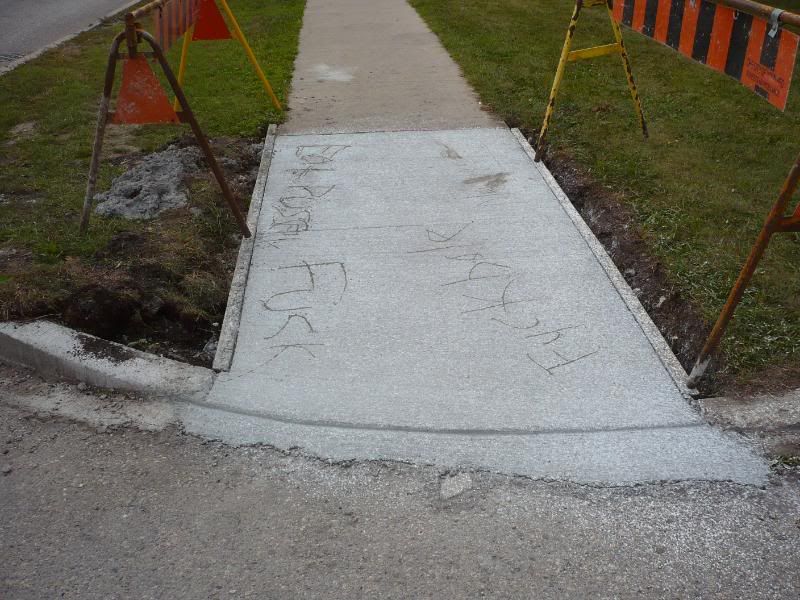 I'm just glad that kids know what's up these days. Also, the ability to spell is a lost artform.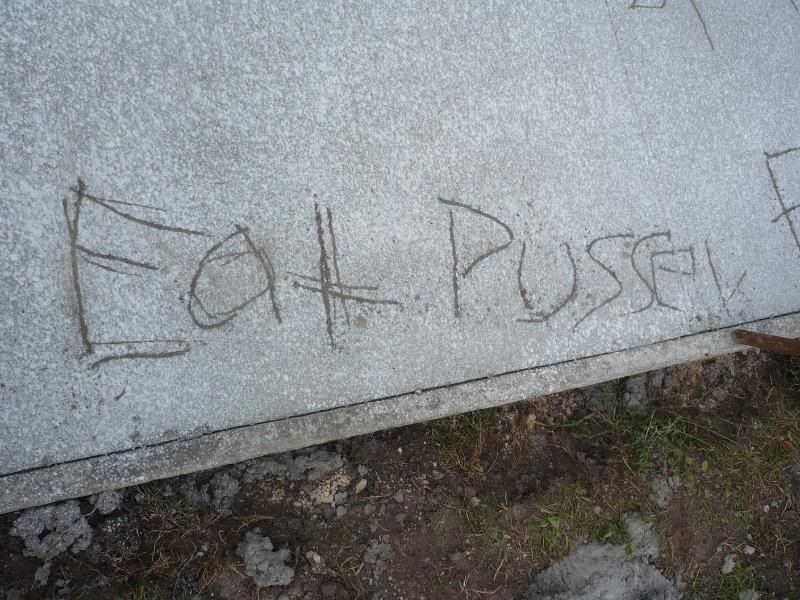 Just before going into Pyramid Falafel to get a delicious meal Fat Mat and I were fortunate enough to run into the devil. Here she is waving goodbye to some people and telling them that she can say whatever she wants.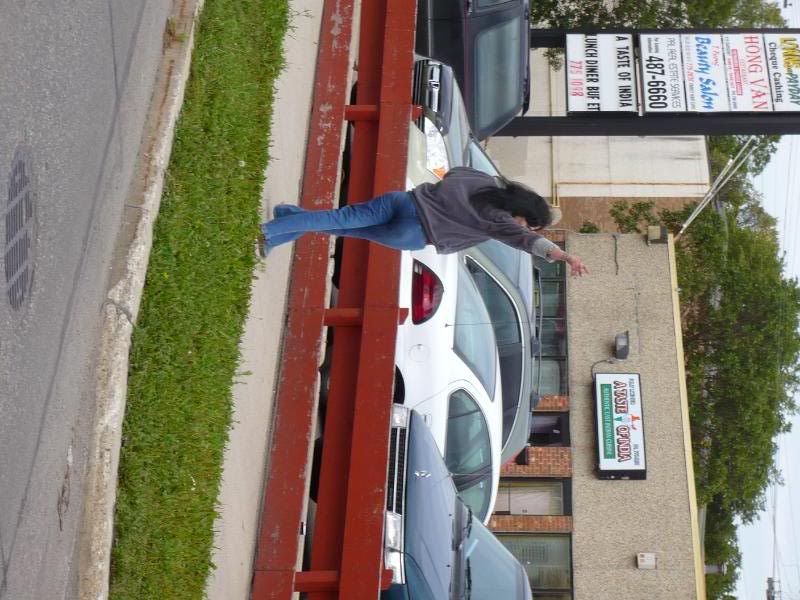 Thanks to Fat Mat I was able to get a picture of Marielle's grandma as she walked by.