What better to do on a wednesday night than go to a hardcore show that one band decides not to play, another band doesn't really register on the radar, another band that you haven't heard of and another band that is gettin better with each jam. I rolled up and didn't recognize this character with a serious lack of facial hair and the ability to write!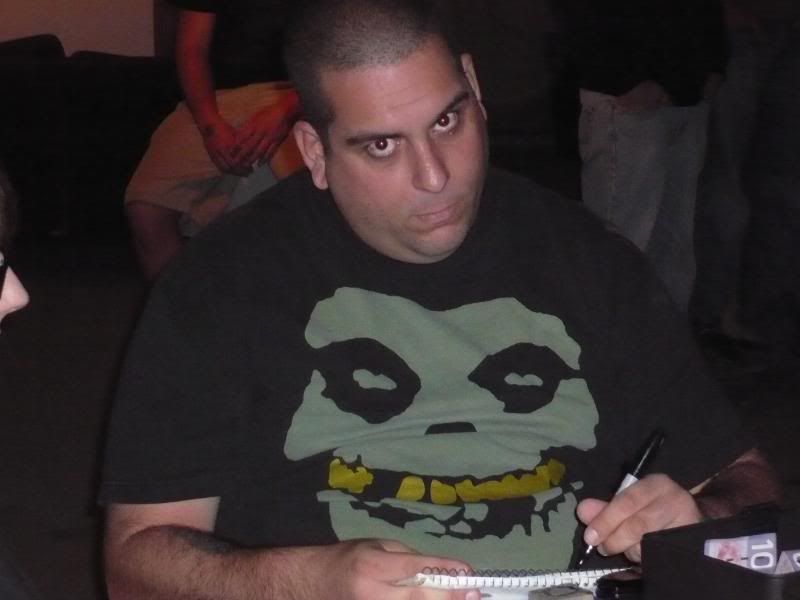 I decided to capture Streets of Rage on film since this could very well have been the last show they ever play. This pic could be worth a great deal in the near future.
Not even close to being impressed...not even close.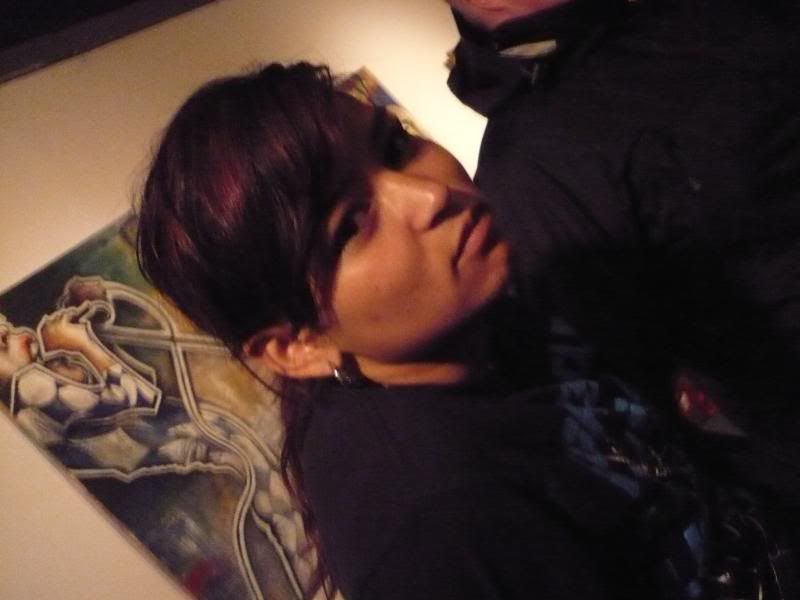 On Our Side then graced us with their presence. They played a really emotional set and kids were feelin it, so they decided to display their emotion as well.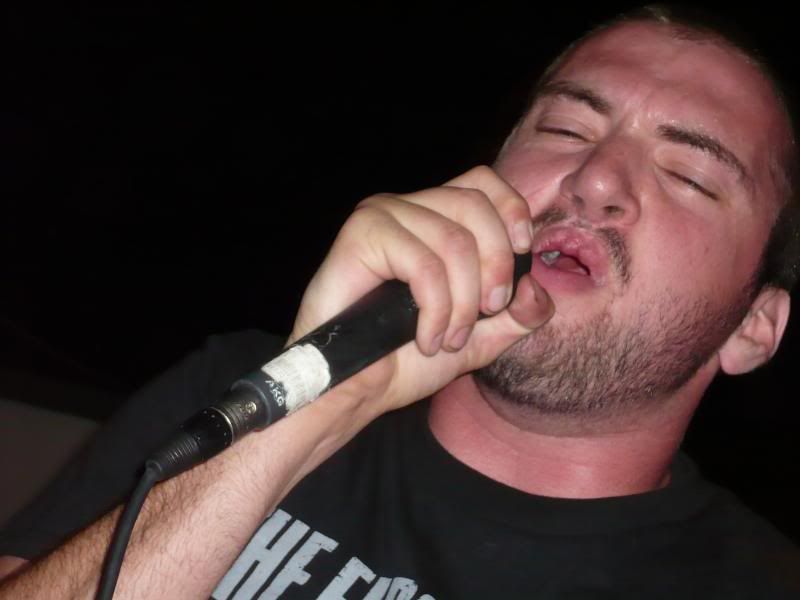 Andy is just really fuckin pissed that he isn't at karaoke...less than a week pal.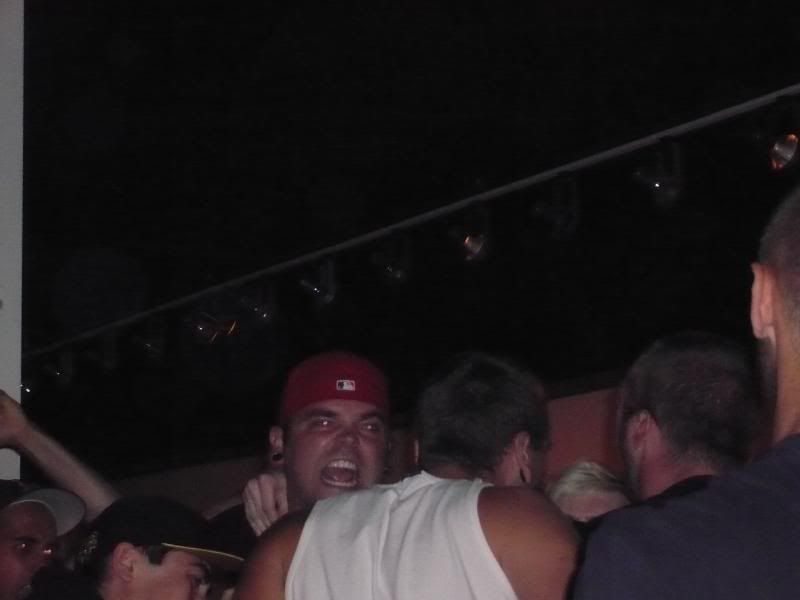 The Battlecat from Hamilton took the stage and brought hilarious faces this evening.
When Smoke Tyger plays...this kinda stuff happens. You really just can't help yourself.
I would try to explain Smoke Tyger to you but I would fail miserably. You need to experience it. Friday night at the West End Cultural Center is when it goes down again. Get ready. Thank me now.