I was rollin back into peg city on tuesday and I got a TM askin me if I wanted to hit up karaoke later that night. I was kinda not feelin it but decided to go since there might be some hilarity and I haven't really had the chance to hang out in forever. I met some people at the Norvilla way out in the boonies on Henderson. Let me paint you a little picture of the kind of establishment we were going into. Here is what adorned the ceiling of this magical place, how can you not be into that?
Here is the princess that hosts the evening and blesses the crowd with her angelic voice whenever she feels like it. I'm pretty sure I saw her signing a developmental deal from Sony when I was leaving.
A not so very young man rockin sweat pants and doing a really passionate version of number of the beast. There is not much better than watching a man stand there and patiently wait for the solo to come to completion so he can belt it out on the mic again.
This next couple did a duet...does anyone find it odd that the dude's name was Spook?
The real evening started soon after this. JARS, carry on my wayward son! Intense solo mission.
A little pre game wingfest by the half of the main attraction...Card Sharkz.
Card Sharkz took the stage and did a set of strictly hits consisting of Air Force Ones, Cowboy, and I'll Be Missing You. They took everyone on a rollercoaster ride, relaxing one minute then BOOM right to the ceiling the next!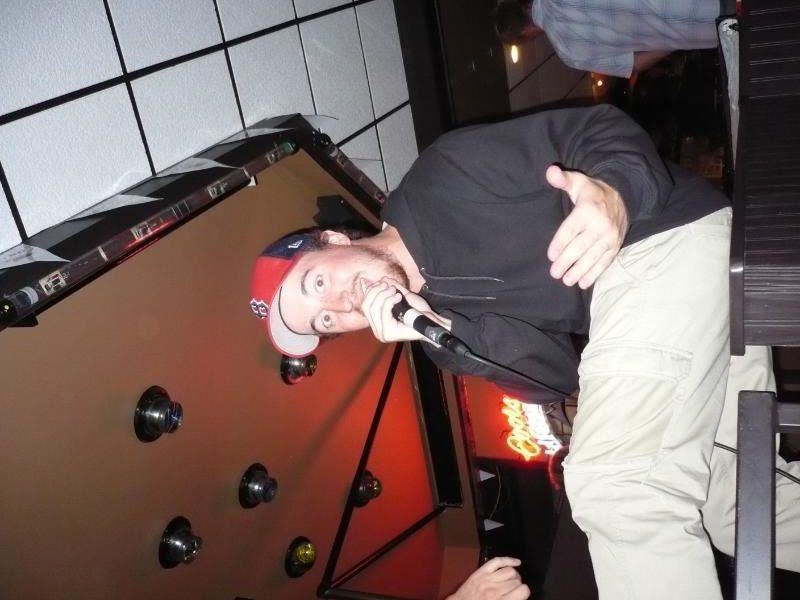 That pole has never been so lucky...well...maybe?
For his efforts Mr. Holden then got a little spankin from this relatively drunk babe.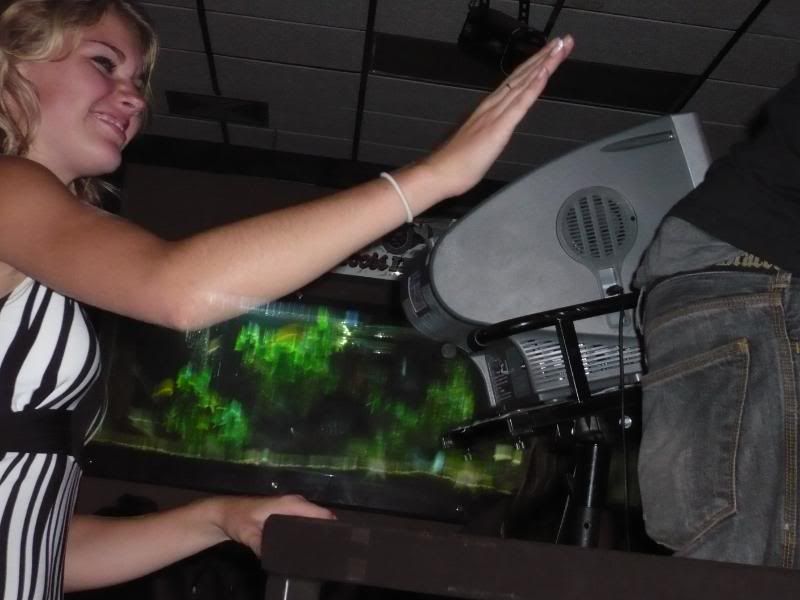 She then got her shit unknowingly grinded while trying to compete with Card Sharkz, payback is pretty dope sometimes.
JARS then got himself a partner and they are both looking like sweet dudes while getting their promiscuous girl and my humps on.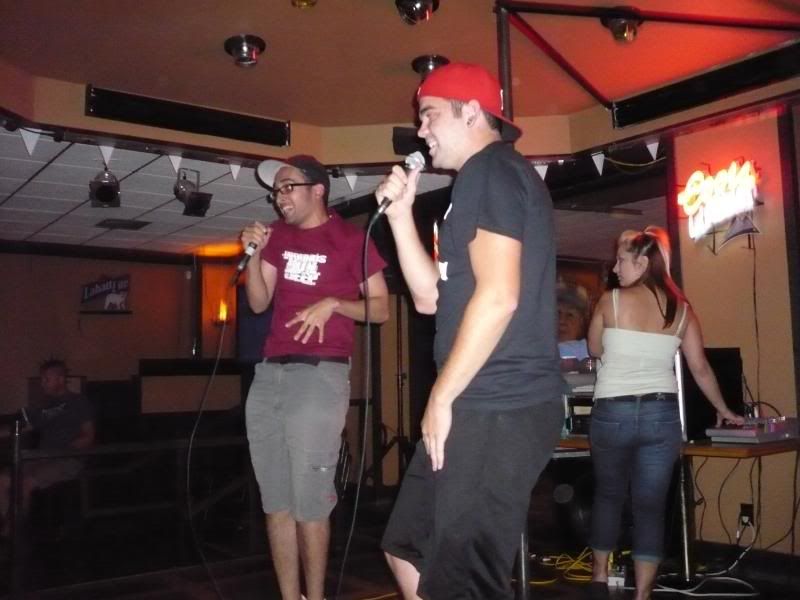 They got some sick sing along action and quite a bit of love from the crowd.
This happened just as the bartender rolled up holding a can of lucky lager and was asking if JARS and his boy brought it in or if Card Sharkz had anything to do with it. He then proceeded to say "if nobody fesses up to this, you are all gonna have to jizzet". A pretty hilarious way to end an evening filled with majesty. Tuesday, Norvilla, Card Sharkz tour kick off every week.