Saturday's main attraction was the first annual BroBQ. I was a little busy eating delicious food off the BBQ and chillin out hard to capture this glorious event on digital film. Some of the highlights are as follows. Coming all the way from San Diego to get your Stella Artois solo mission on...maybe I'll do the same thing when I go there!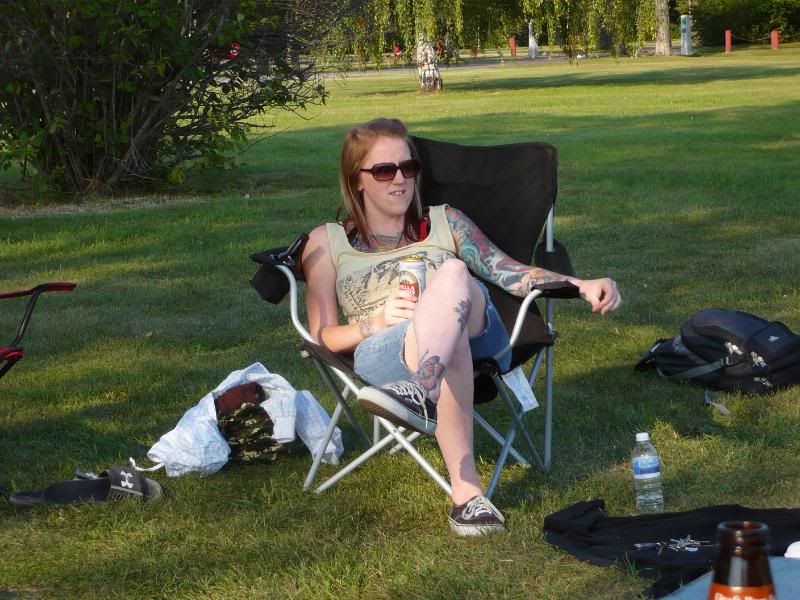 Whether it be gettin your BBQ on or playin some softball...you gotta look good.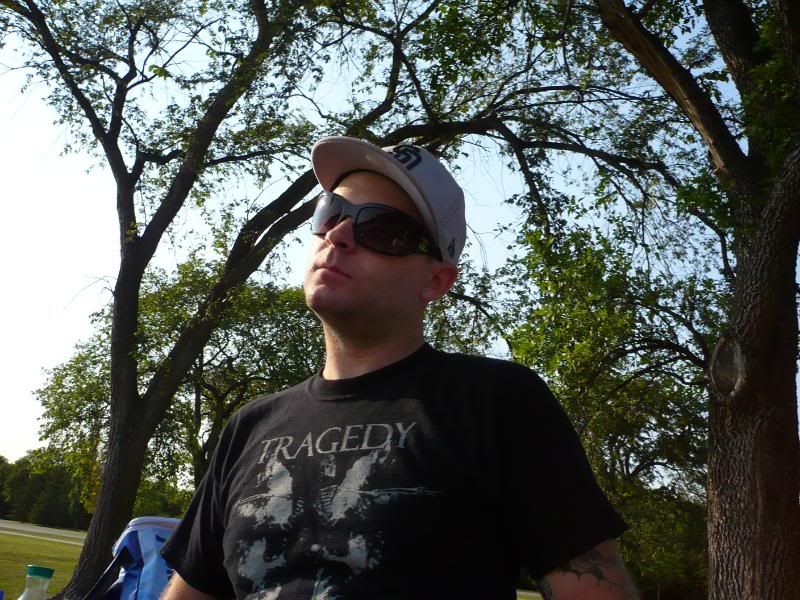 Time for some old fashioned action shots. Randy "I want more" Strong in fine form.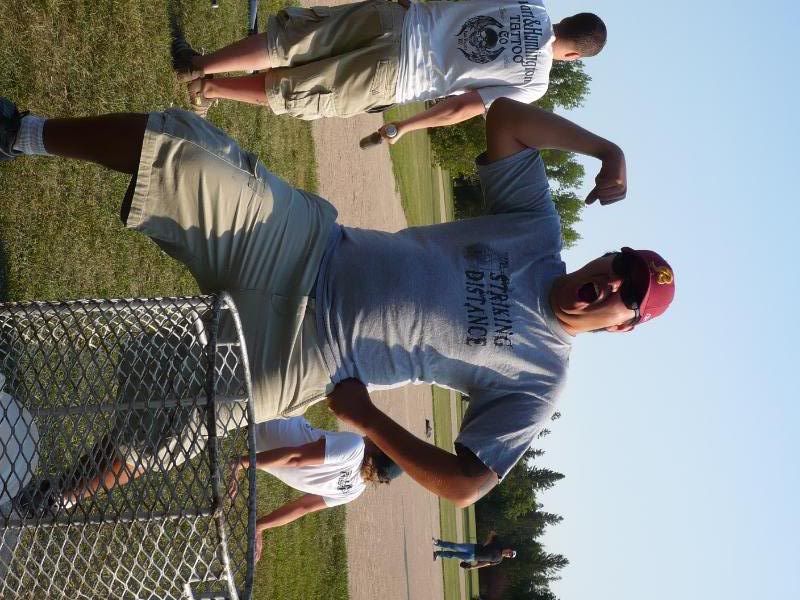 Boiler was basically the MVP of the game, hittin the ball, catchin everything that came to hime (while holding a bottle). It's also hard to argue with the guy. A double shot of Rich never hurt anyone. That's real.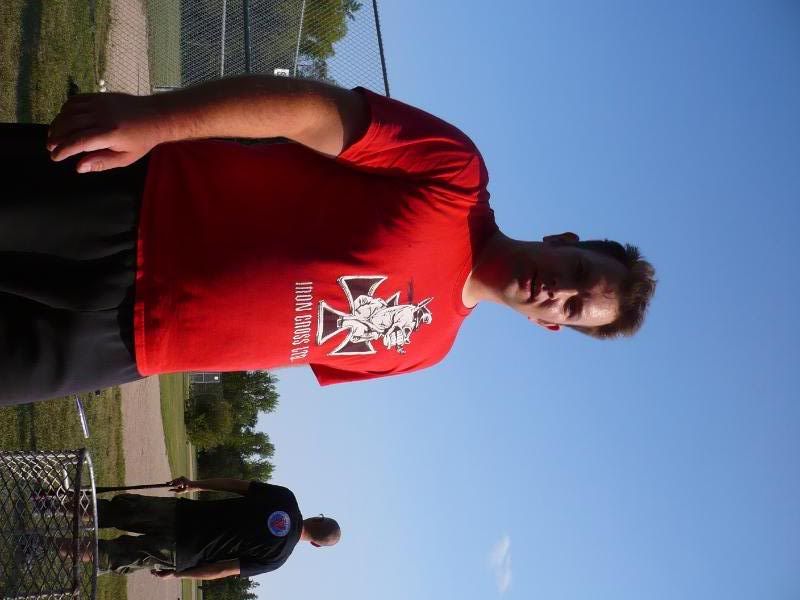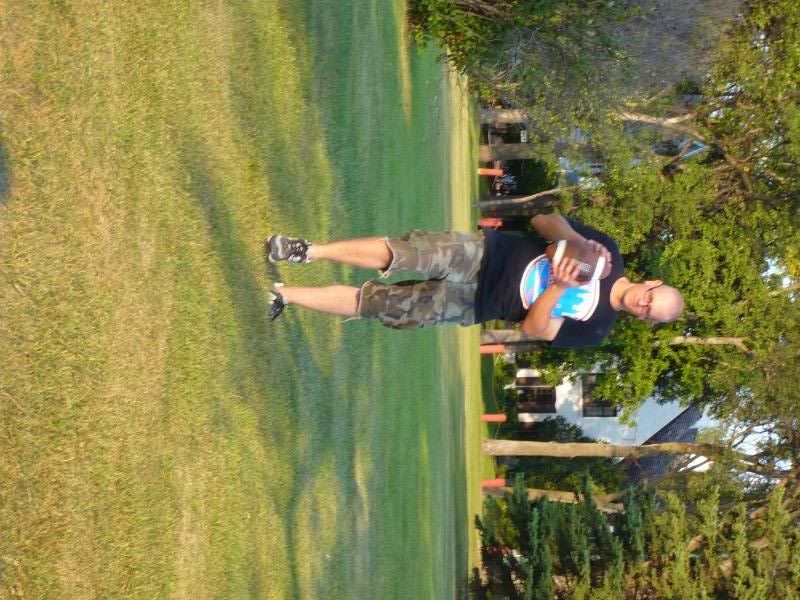 Finally, the MVP of errors for the day. He's down with Screeching Weasel so it doesn't really matter how many errors he committed unless he's looking to further his softball career.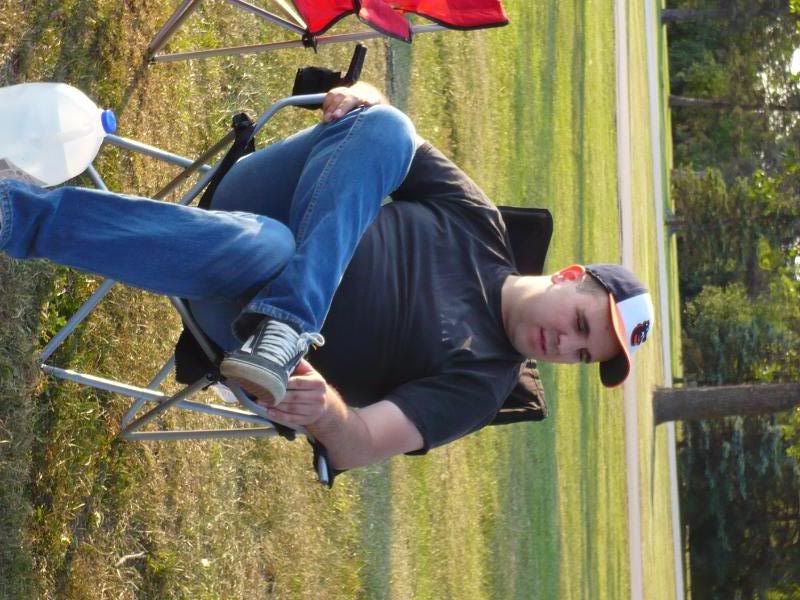 I also hear that the same kinda deal is happening this saturday for whoever is interested. BBQs and sports just go hand in hand, so step it up. The next morning a superbrunch went down sans pictures. Let's just say that you missed out on a vegan masterpiece consisting of french toast, waffles, veggie bacon and tofu scrambler sandwiches, hashbrowns and fresh fruit (pineapple, strawberries and wild blueberries) unless you were one of the seven lucky people there. Next time...next time.