So Christmas time has come once again and I stayed up way to late the few days before and the drive home after a half day of work was something else. I got home just in time to get to my aunt's place for xmas eve dinner. I'm just gonna show what really makes christmas. When you see the little guys opening gifts and having fun...it's just a nice relaxing time.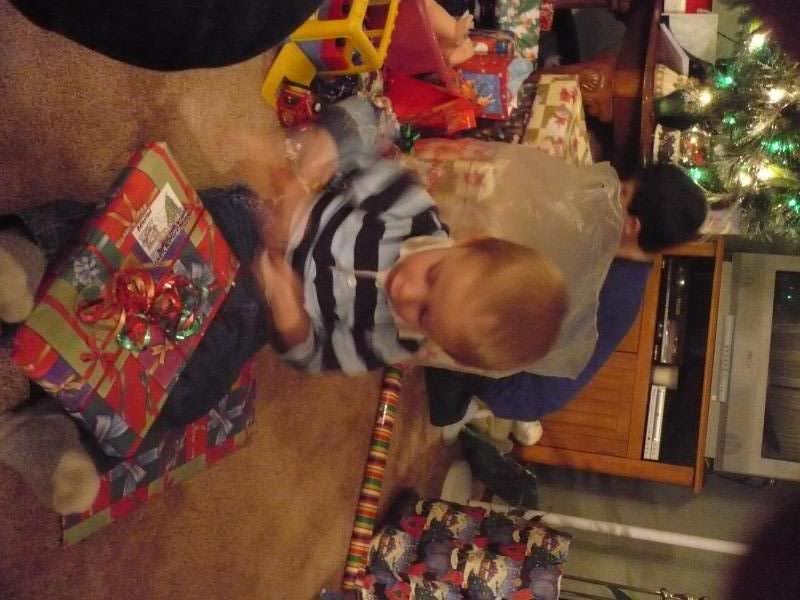 Braxton and Jordan just howling...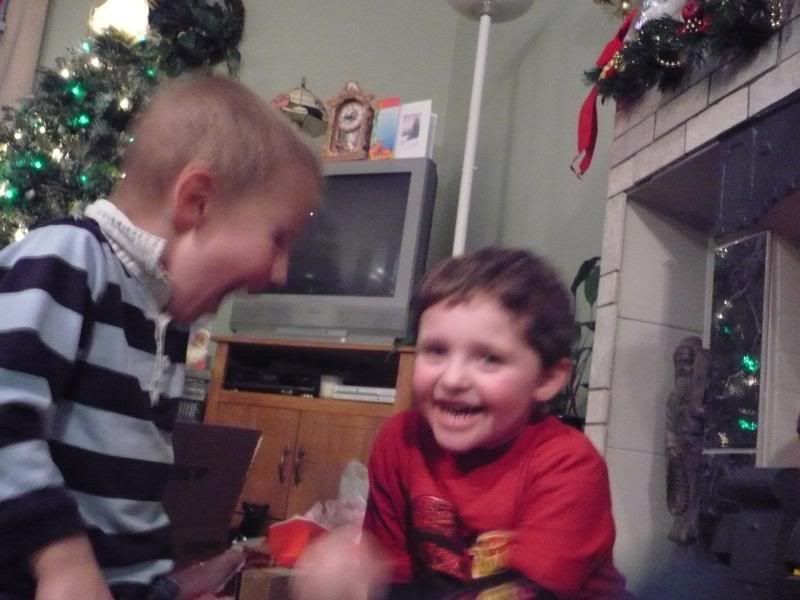 Jasmine wanted in on the fun and she even got a few presents. She also gave some away...surprising that a cat can write so legibly.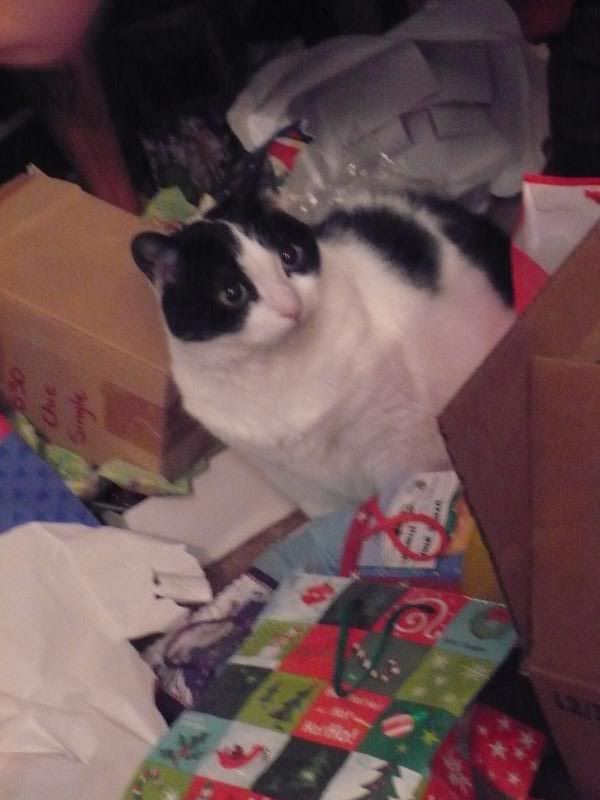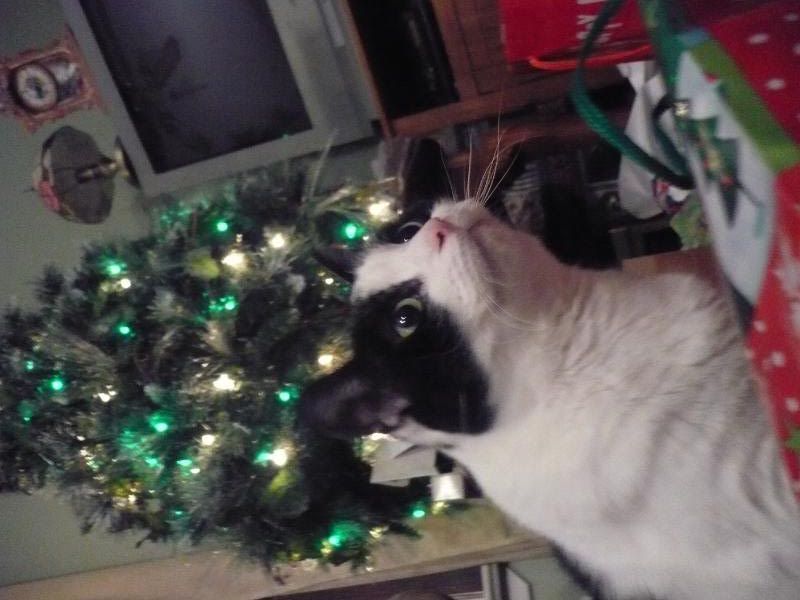 Hannah, sound asleep.
The necessary photo op of me holding a kid...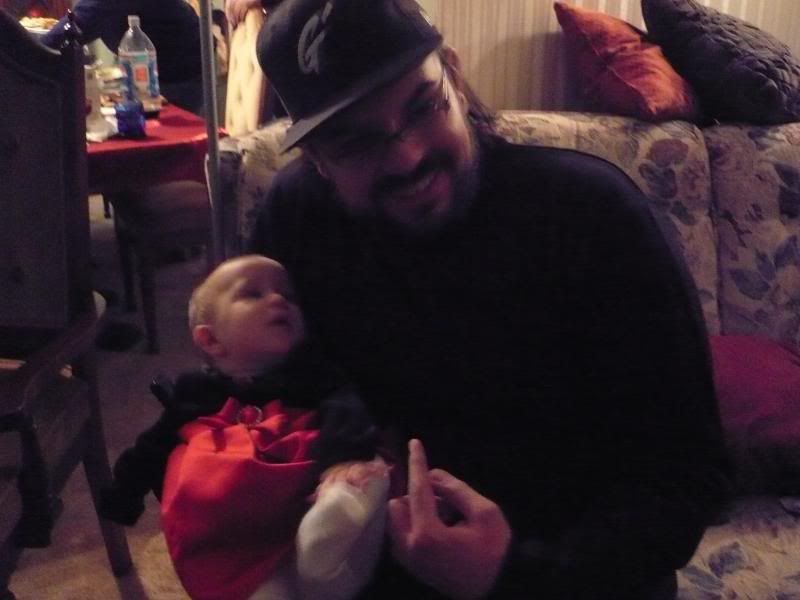 Christmas day was at my parent's house this year...so no extra driving made that pretty amazing. Once again, the xmas cuteness wins out. Lexi standing next to the tree.
Handin out some cookies to everyone...a cameo appearance by mom in the background...guess which one.
Before I go on, there are two things that you need to know. First, you can't make better perogies than my baba.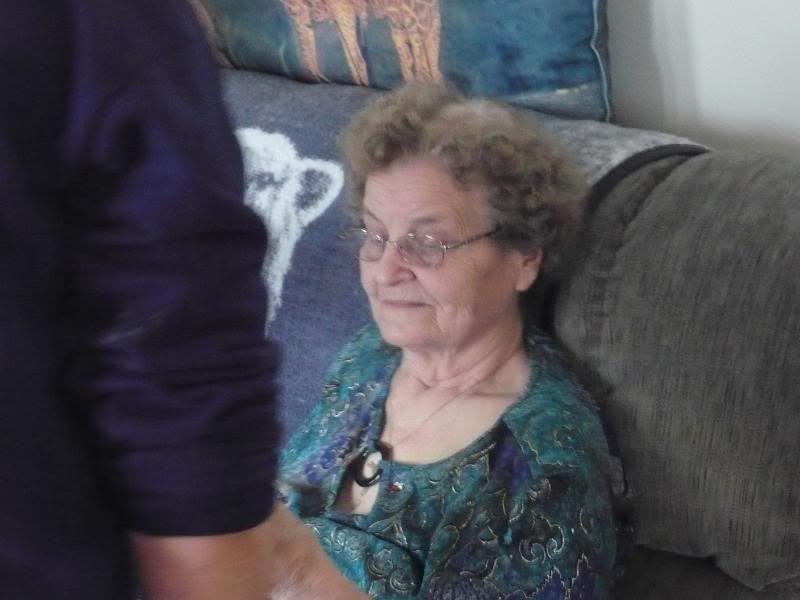 Second, you can't eat more of anything than this man.
A trip home wouldn't be the same without hangin out with the cats and showin you how they're growin up.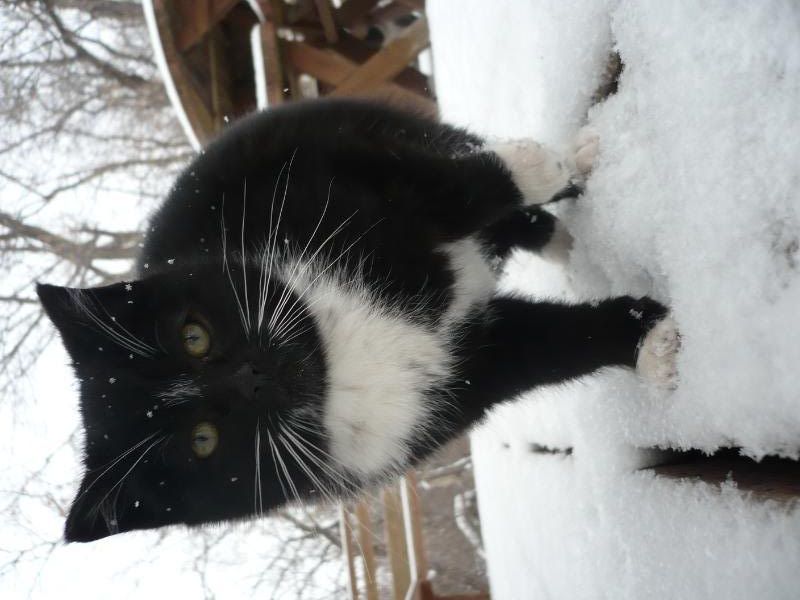 Proud mama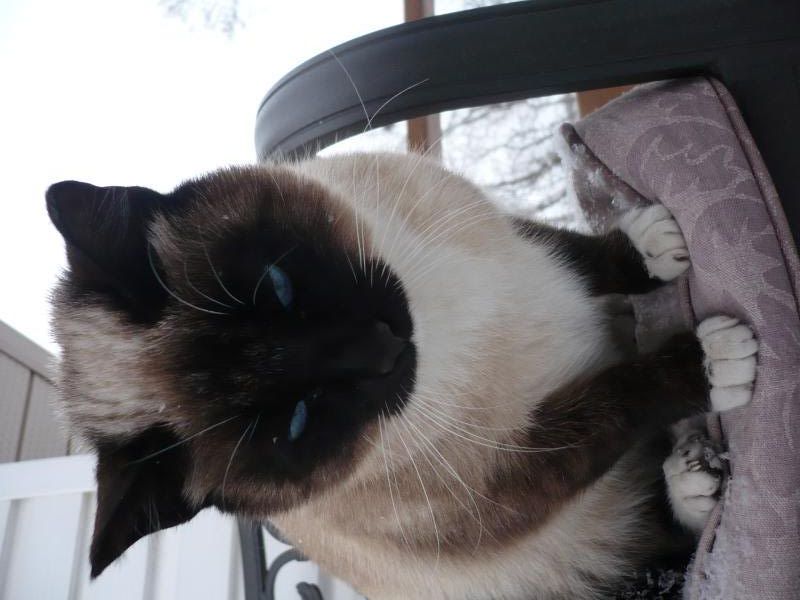 All the little guys in their chair.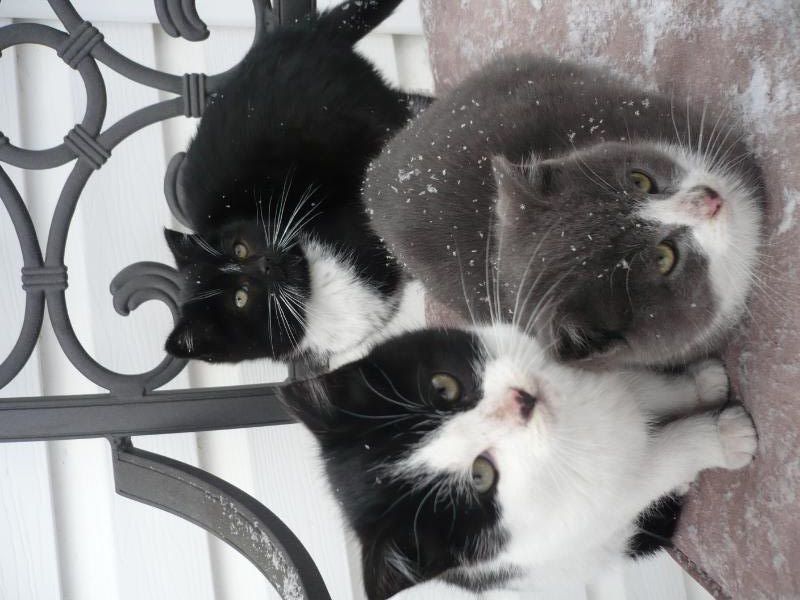 Christmas trees and jeans to close it.
This time at home was just what I needed. Actually got some sleep and relaxed a ton. Hope you had a great holiday as well. Back to Winnipeg for boxing day and hangin out all night.