The couple days between Christmas and new year's are probably the best days to work. They are super chill for me and it's a nice break from the normal working days. These days also allow me to sneak out for lunch. I never get to hit the DV lunch special when I work...except for this week. Why not celebrate the first day back after boxing day with a lunch treat? It was hot and sour soup
Along with tofu and bean sprouts in satay sauce. Came with a spring roll and white rice.
It's always a good look for lunch at DV, cheap and lots of food. I was at work in the afternoon and got a call that Wil was in town from Victoria...it turned out my lunch trip to DV wasn't my last one of the day. That night I rolled up to DV with Sarde.
It had been a while since I saw Manny...at least this time she didn't give me the gears for not being there in a while!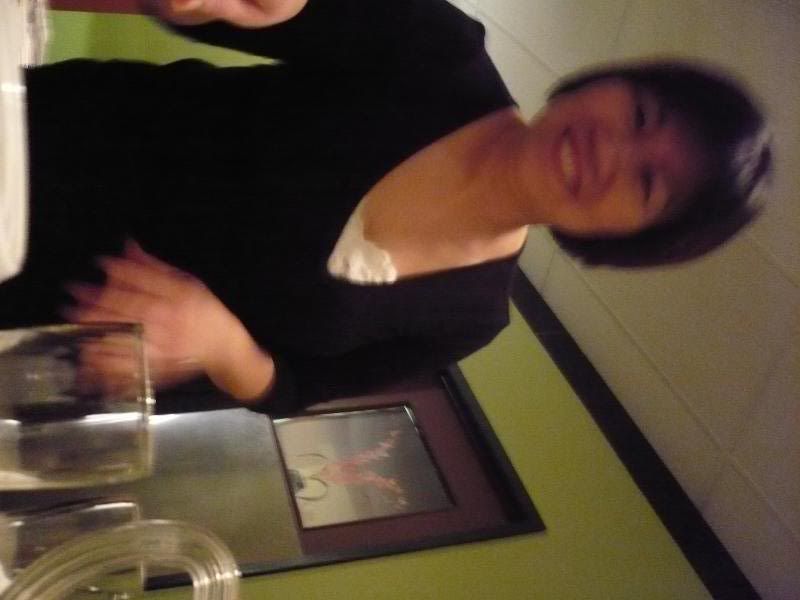 Then the man himself showed up...Mr. William Bratt. It had been quite a while and it's always a pleasure seein this guy.
The bitchpuncher aka ferro showed up as well...more from her later!
I decided to try something new tonight...Spicy peanut noodle soup.
It was a nice change from the usual. Would order again.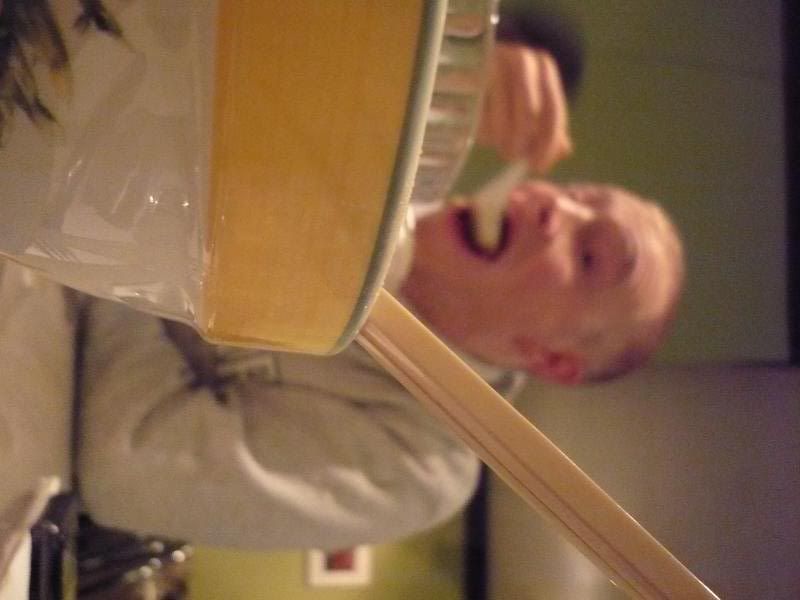 Best spring rolls ever...a must order.
Spicy salt mushrooms...another classic.
A relatively small meal since I had been out once already today. It got the job done nonetheless. A little bit of tofu in that soup and it would be a meal in itself. One more thing...boots of the same color...not punk.
Found out soon after that the bitchpuncher makes toys and was giving them away to friends over the holidays. Wil got himself a ninja. He is happy for a reason.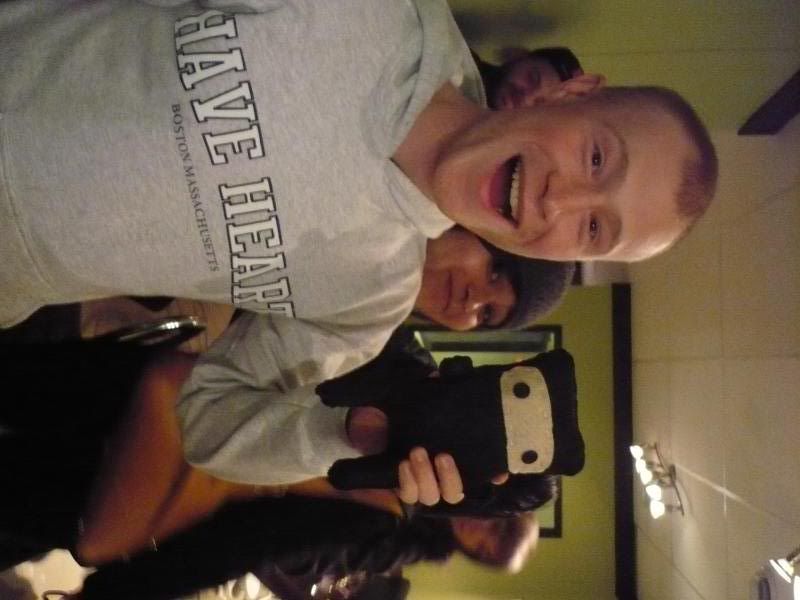 I was lucky enough to get a raccoon and my daughter the pirate showed it off to the world.
Nate got hisself a coonstache!
After that meal I said my little goodbye to Wil and made my way over to Lyndon's bday party. It was pretty chill. Here is the man after having maybe a little to much to drink.
A little look at what his night was...remember I said a little look. One of those was from my ginger ale...don't you worry about that.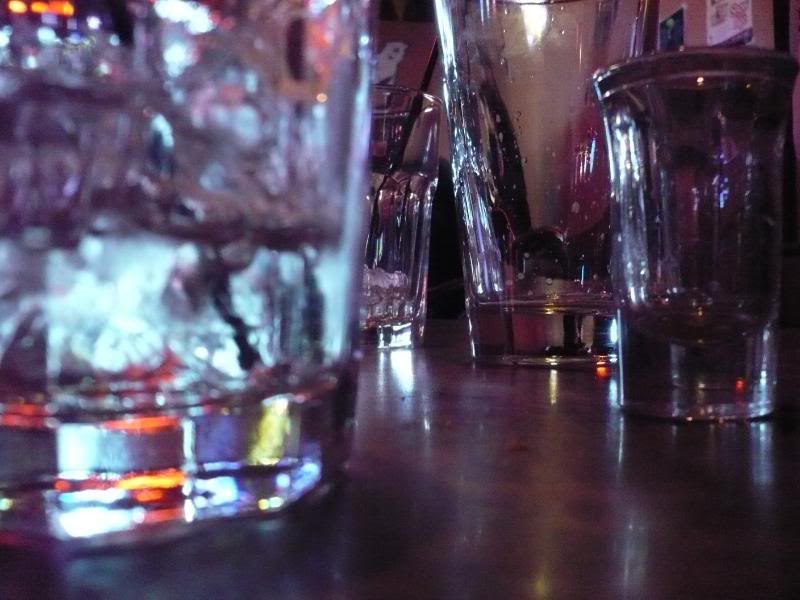 That was the end to a pretty sweet day. More updates soon...I just gotta find time.