I think you can tell how this is starting.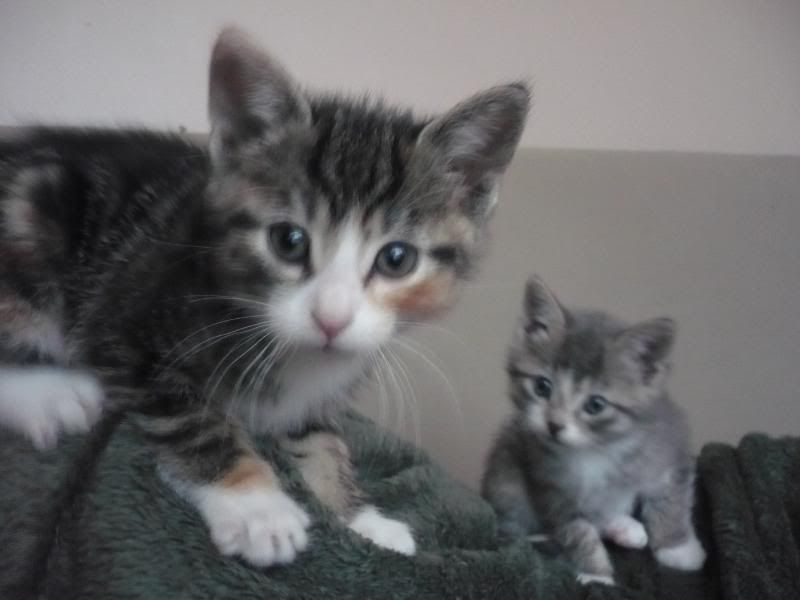 Puddy, who is rockin a new scarf and tasty new glasses, and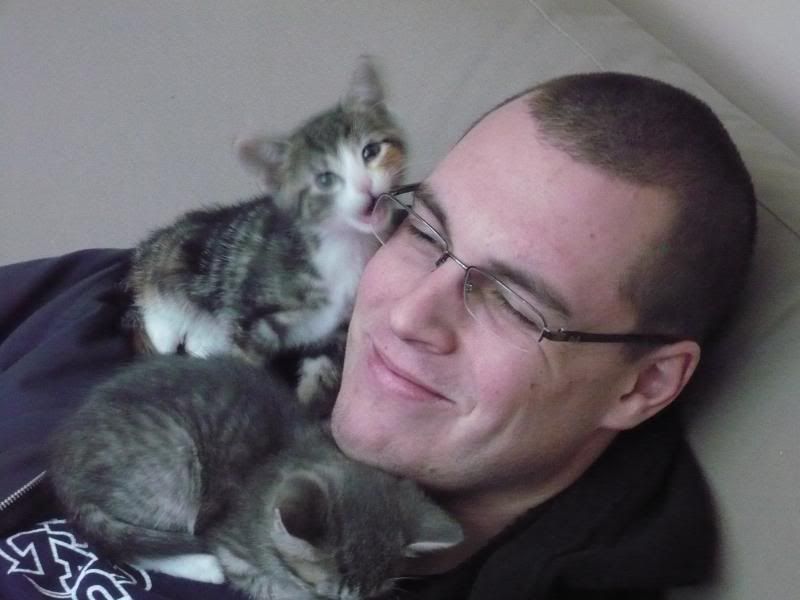 Chill, who has some new friends to occupy her days,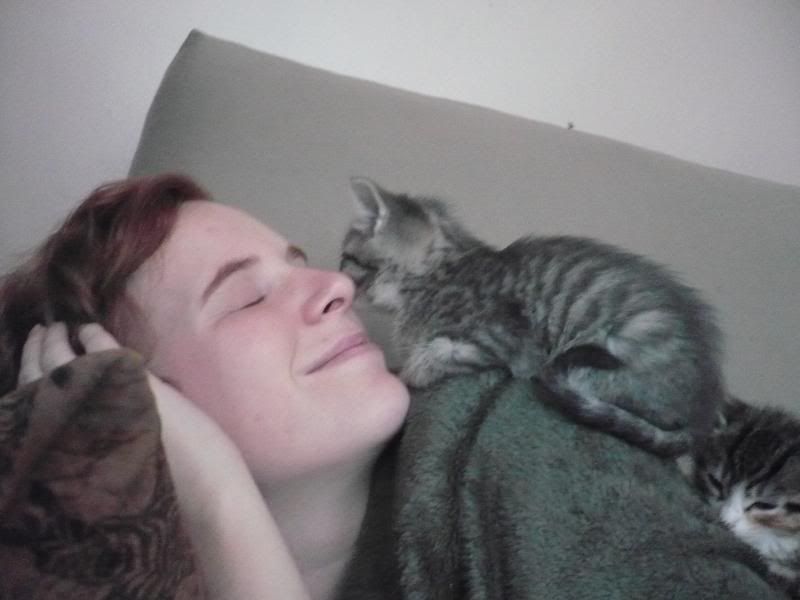 are expecting...but until then they have a couple new bundles of joy around the house. The first little gem here is Ripley. Just chillin out and not screamin for once...kinda weird.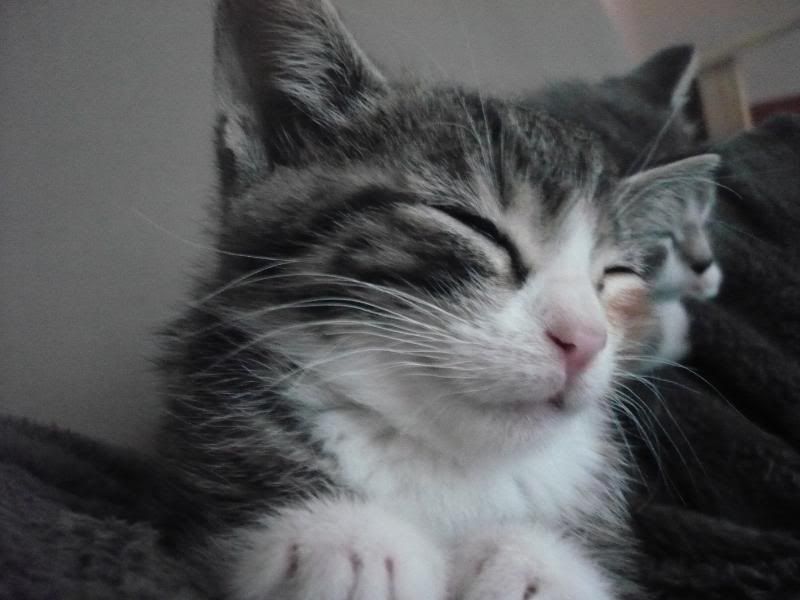 Here is Tomkins...the kid couldn't keep his head out of any cup or glass that was on the table.
These cats would nap for a bit then go hard and play and fight for an hour and then get right back to chillin. This right here is the love between a brother and sister.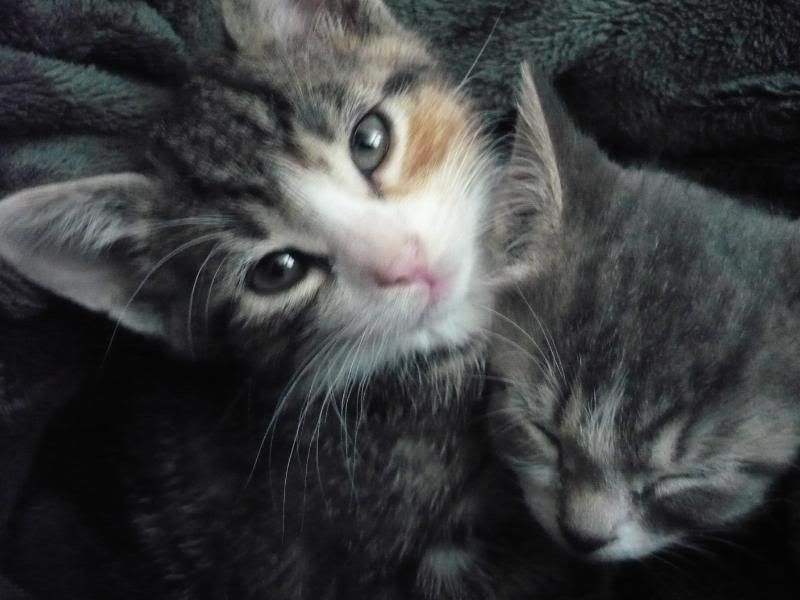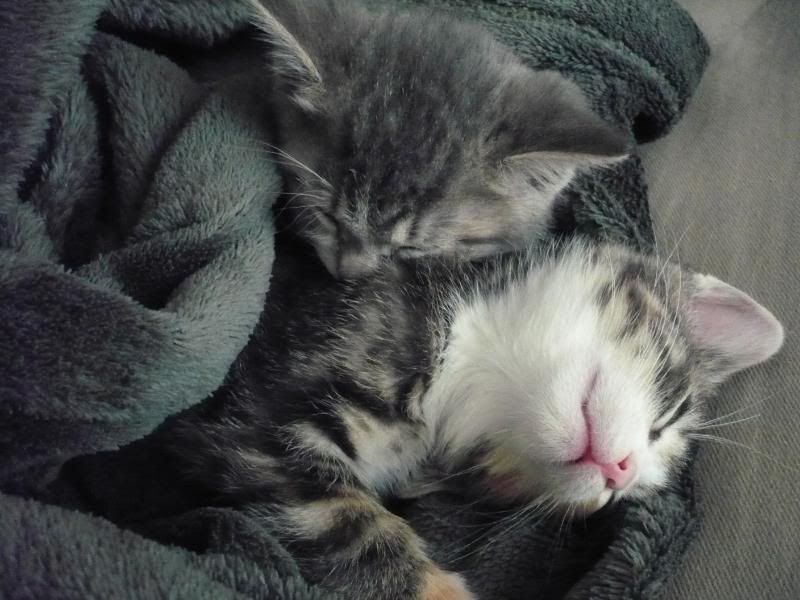 A day of football, gambling and playing with cats just wouldn't be complete without some delicious food. A professionally trained chef and myself in the house...hard to go wrong. This is the latest beepsxchill collabo. Banana choco chip pancakes covered in fresh strawberries, from vic's and it explains why they were so delicious, with veggie sausage and syrup. It doesn't get much better than this.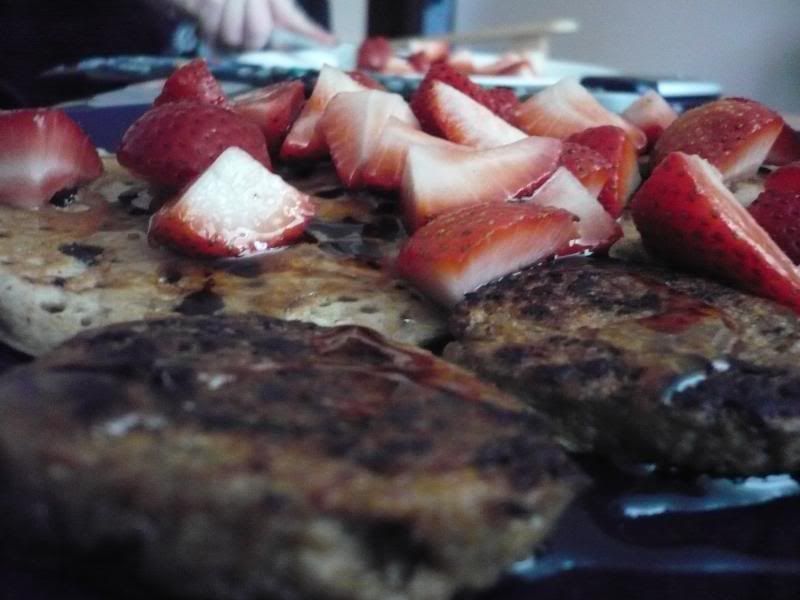 Watchin football with one TV is so last year. I can't go back.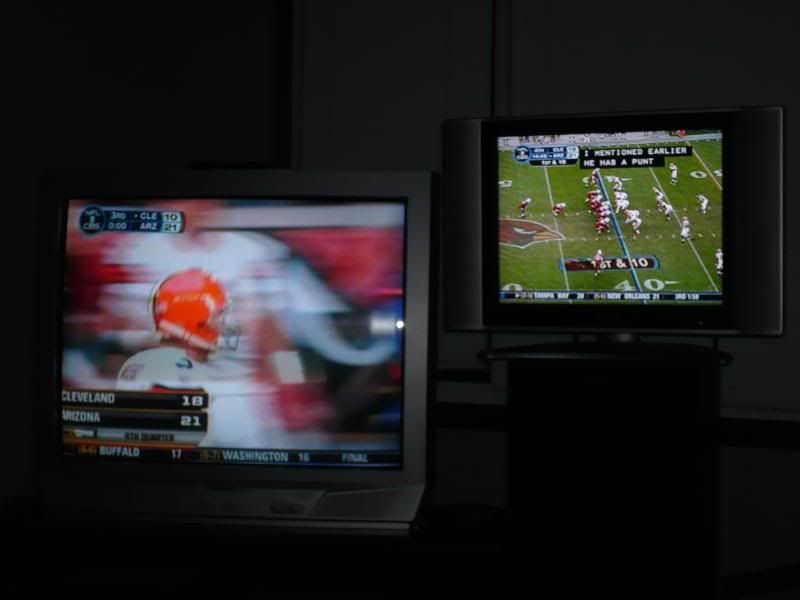 DPG hit me up earlier in the day and we decided that feasting and LOLz were on the menu for the evening. We peaced out from Puddy's place to pick up Tyson, who just happens to be one of the most serious ukrainians I know.
We thought about thai food...but ended up going to spring roll. How can you not get a spring roll there...it kinda doesn't make any sense.
We did the big meal share thing, the only real way to go to a place like this. After the spring rolls we shared a big ol bowl of wonton soup. It was a surprisingly delicious treat.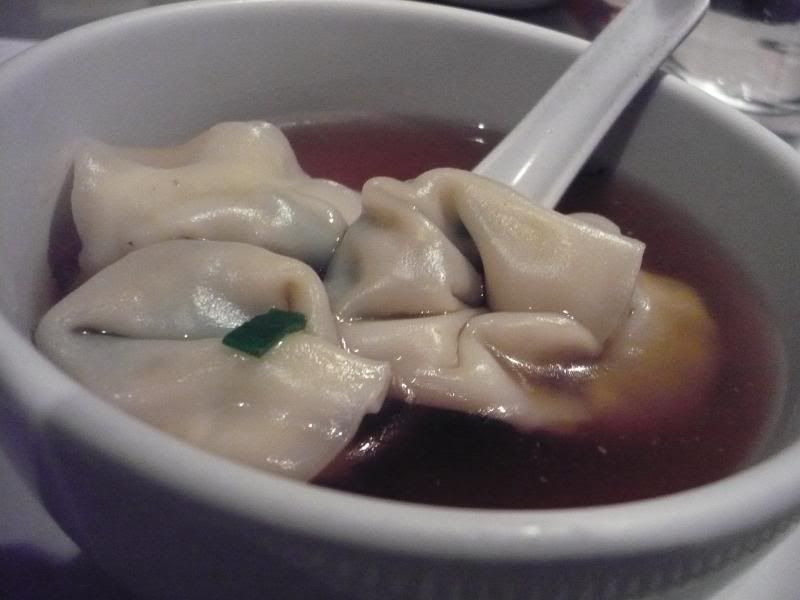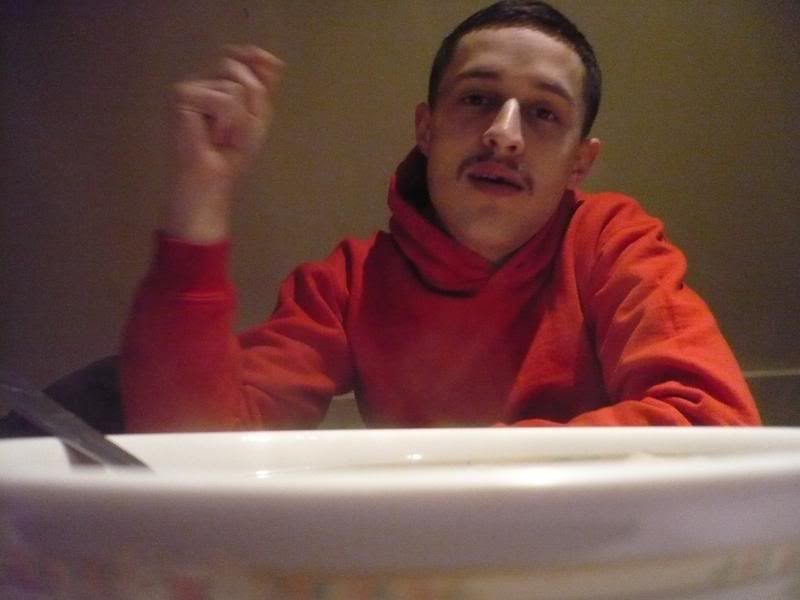 We each picked a dish for the feast. Ty guy picked delicious chow mein.
Deep fried chinese mushrooms, or new eels as I will always know them, were the pick of Darren Pell. He kinda hearts them forever.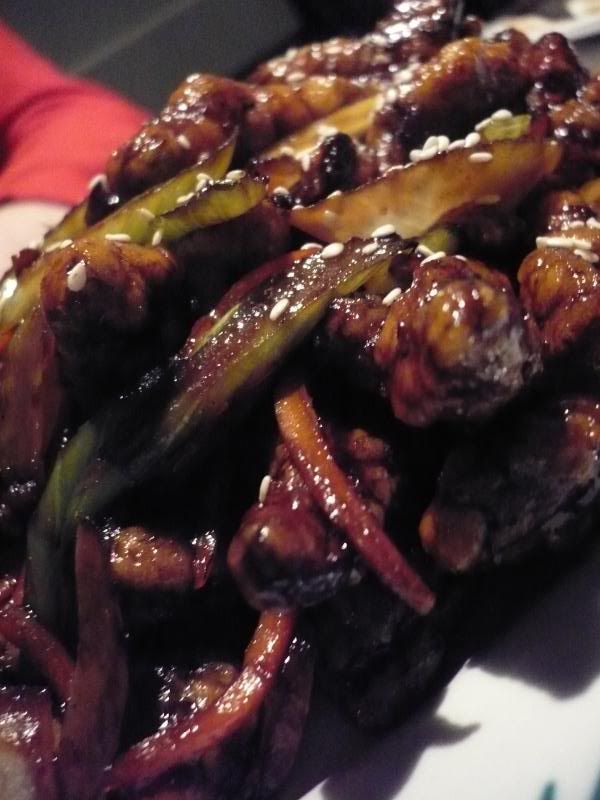 I picked vegetarian eight treasures after DPG said he wanted something "dark". I asked for nine treasures when I ordered. We found out after we ate that it was actually ten treasures. Kinda hard to top that.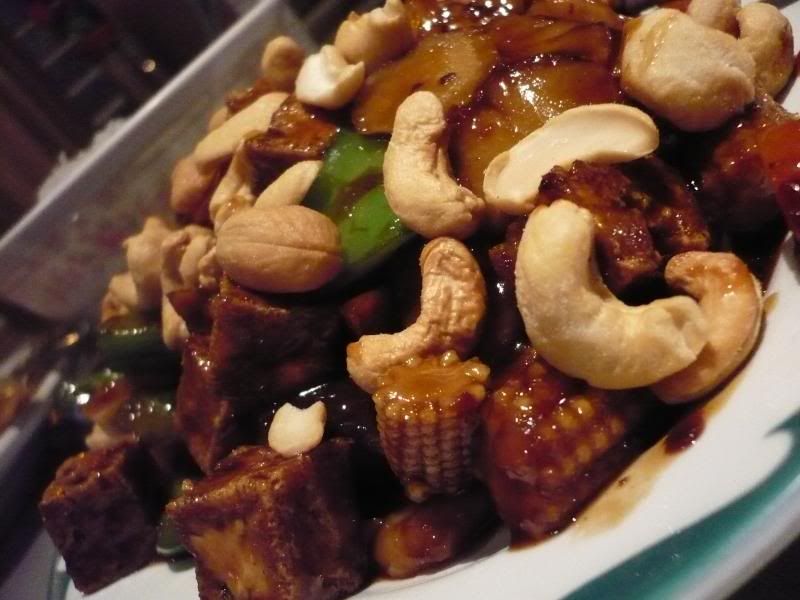 We made it to the point of the free dish, one of the reasons why Spring Roll is just amazing. Tofu with peanut sauce was the free jam. It's a personal fave of mine.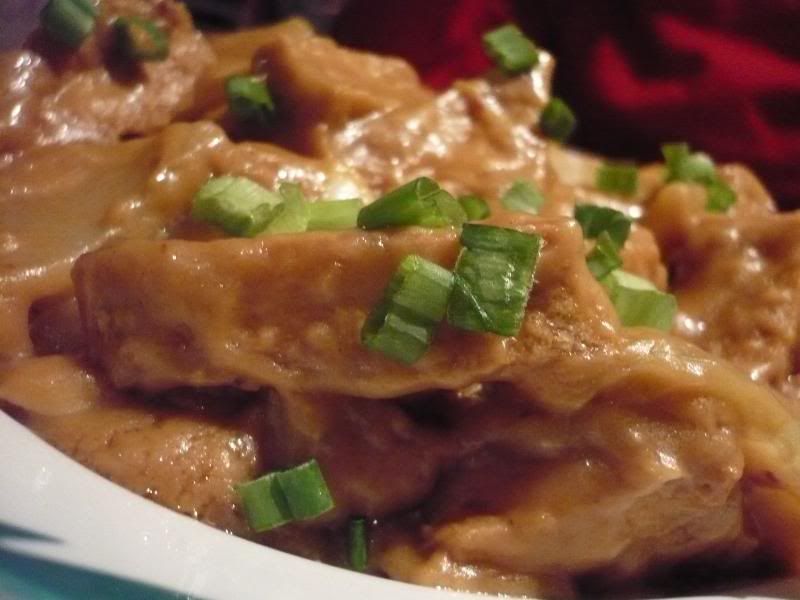 Free dishes spark angry ass TMs.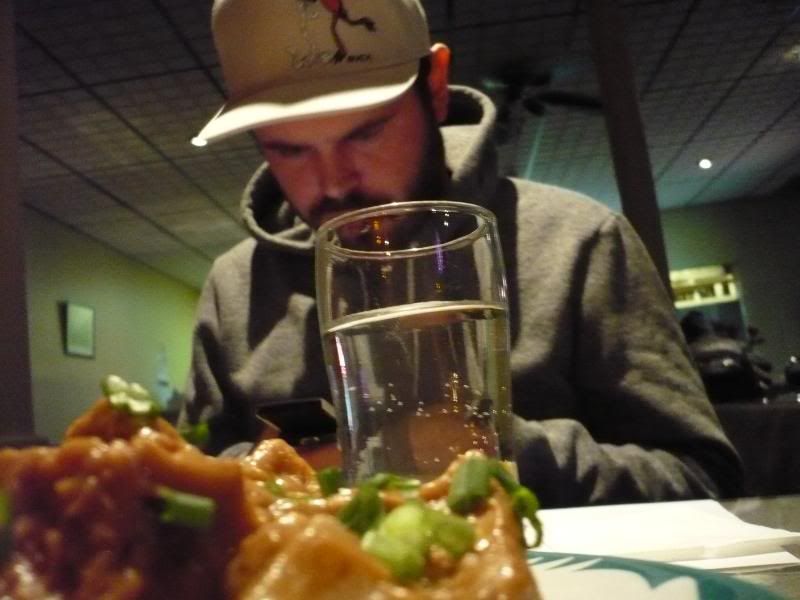 Another reason that Spring Roll brings it...the weird fortunes that are consistently found there. Mine is first, then DPG's.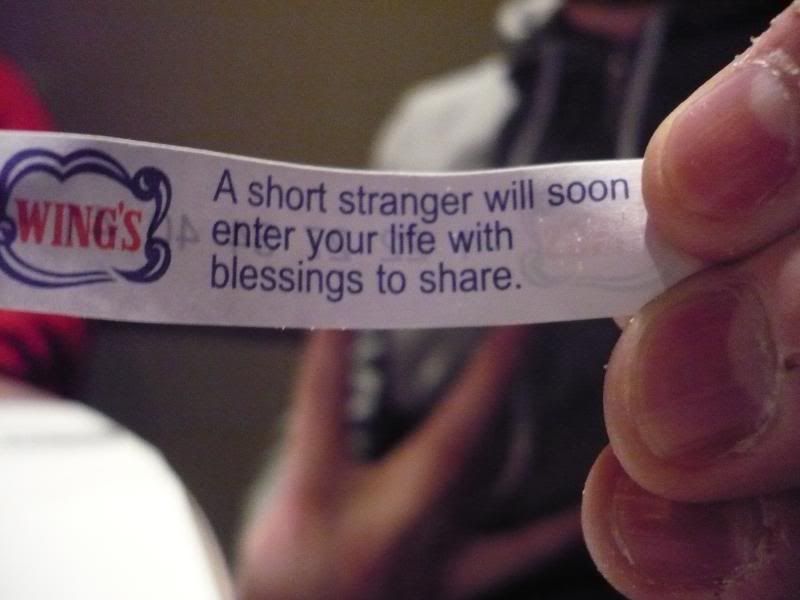 Well this weekend was a little more relaxing than last and was injury free. Hope yours was good. peace