This is one of those days of the year that delicious food is just a given. The day started when I went to Puddy's place to watch some football and make some late brunch. Who is this?
It's Ripley!!!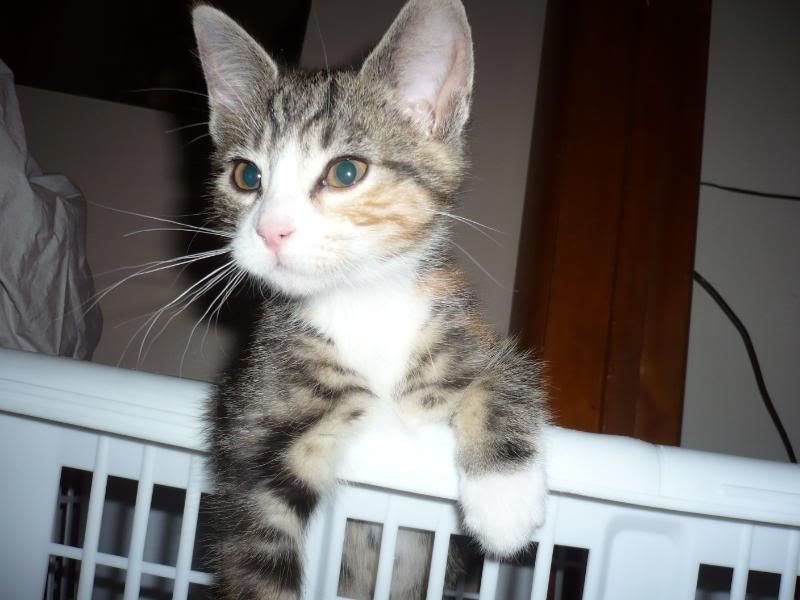 Tomkins makin good use of the string on my camera.
The fam has to sleep so they can lose their minds again and again.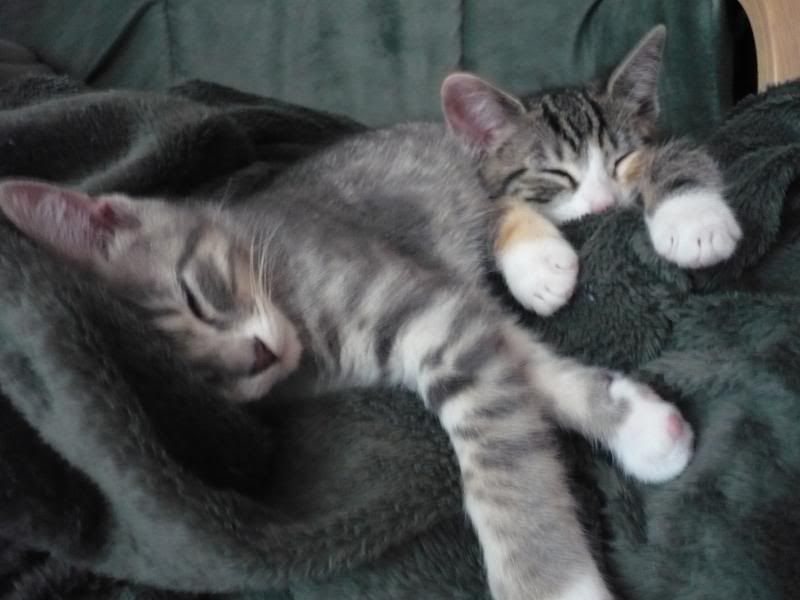 Then Chill and I got in the kitchen and came out with Coconut pancakes with pineapple sauce. Another banger from the collection of cookbooks. This isn't going to end anytime soon.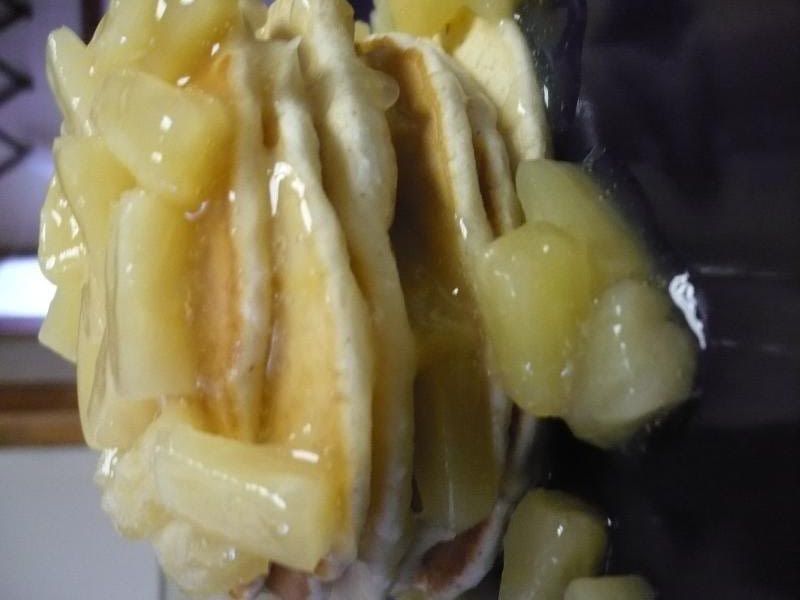 BOOM...cameo.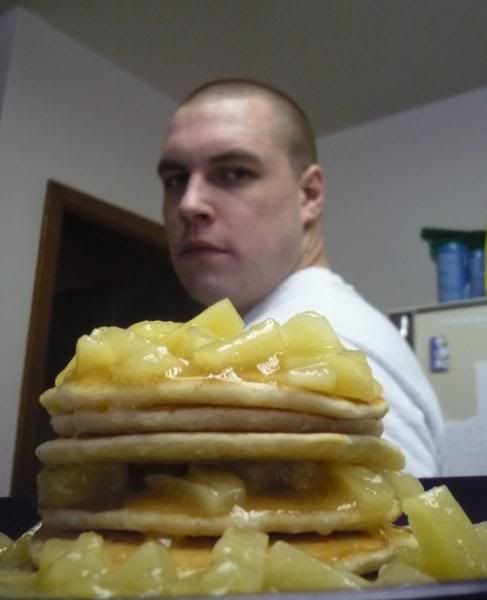 After that cooking and football watching I had to go home and get ready and cook for the traditional Ukrainian Christmas Eve dinner at Sarde's house. Tracy and I took care of the food...the rest of the people just had to show up and eat it. Oddly enough...Sarde was there.
Chill and Puddy were in attendance. This is the second last time you see Chill on TIFS this month...the next time she gets a post basically dedicated to her. Wait and see.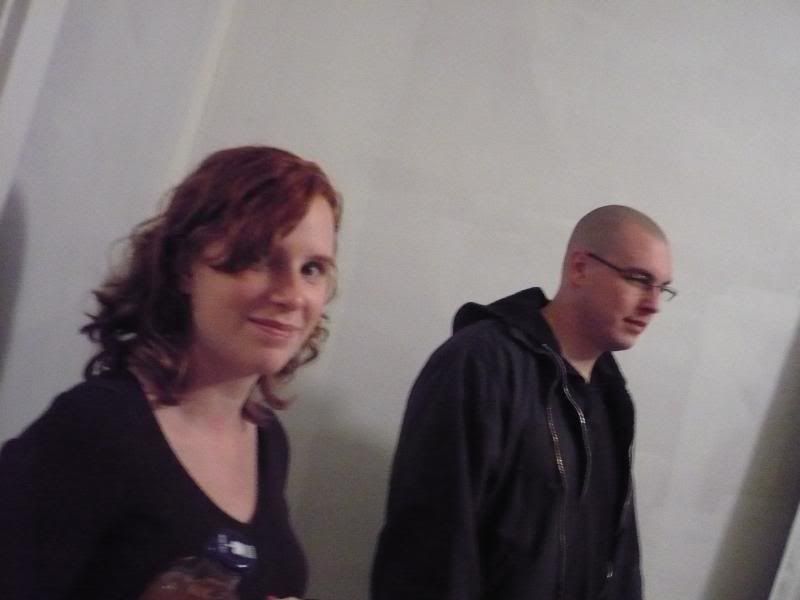 The rest of the crew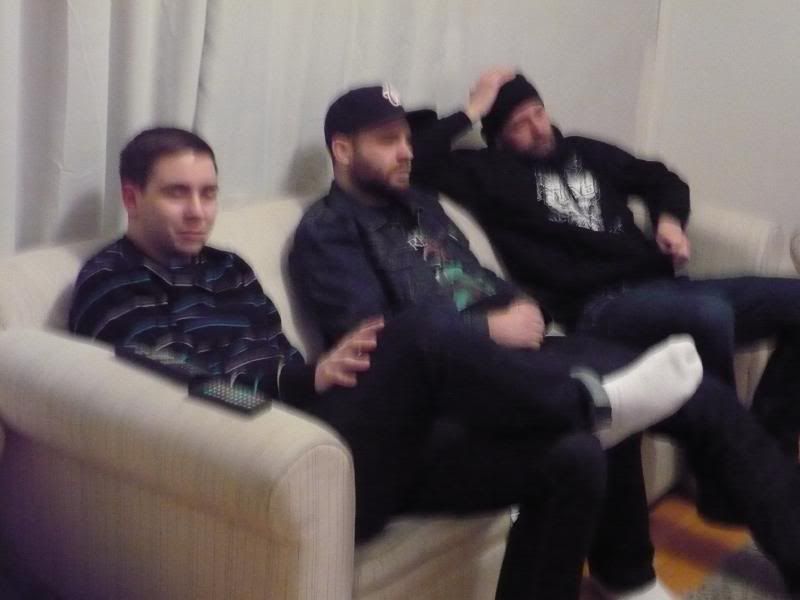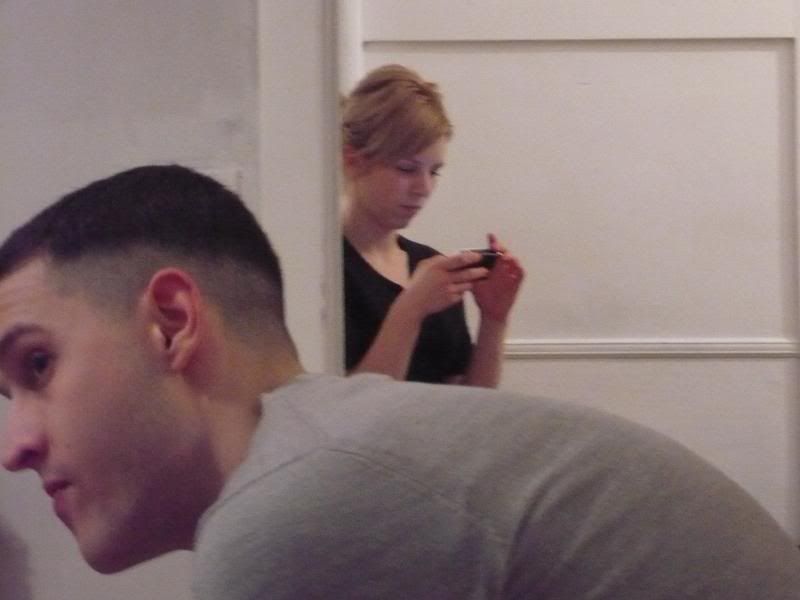 In case you're wondering...Tara loves the camera.
Now onto what we really came here for. Here is the entire spread. 12 milkless and meatless dishes.
Start this meal off with some Kutya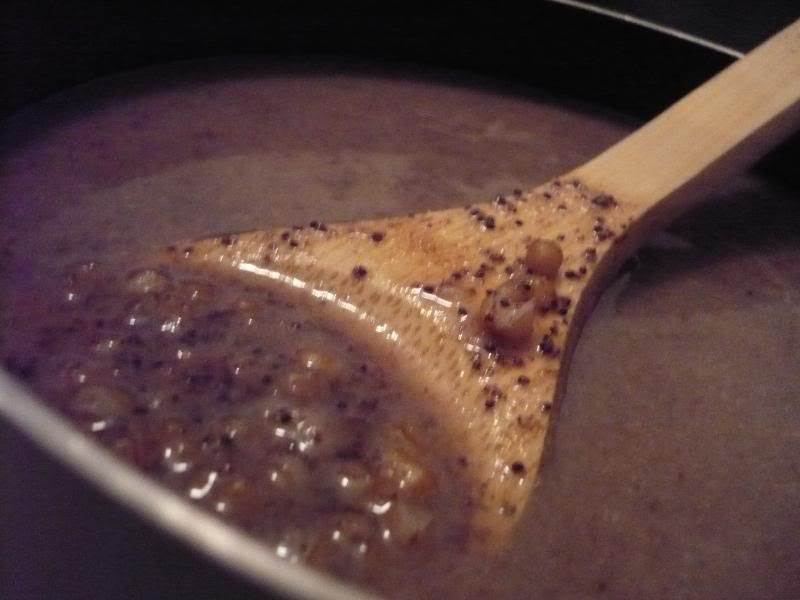 Get some borscht next
Follow that up with two kinds of perogies, two kinds of holopchi (cabbage rolls for those of you not in the know), sauerkraut salad, pickled herring (gross), meatballs and gravy. I closed up this joint for ya since I tried a new recipe and it turned out just amazing. That's 3 for 3...let's see what happens next.
Don't forget to get the real reason to eat today...beet leaf holopchi in a cream dill sauce. I could eat this whole bowl to myself and that's real talk.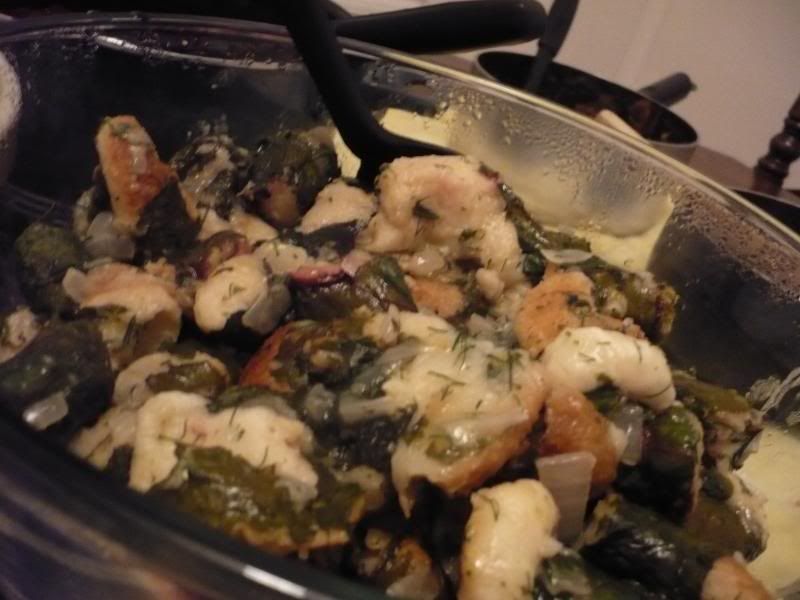 Now it's time for Tracy to shine. A frozen raspberry cheesecake. Dish number 11. I had four pieces...so what?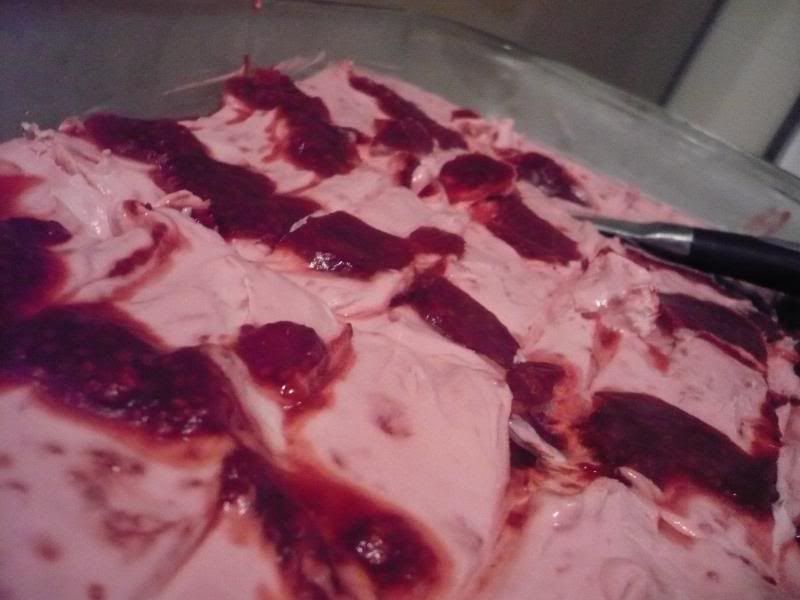 TIFS most infamous face approves.
Dish 12...a little gem my mom makes for me and she laced me with one to take back to peg city so I could share with friends.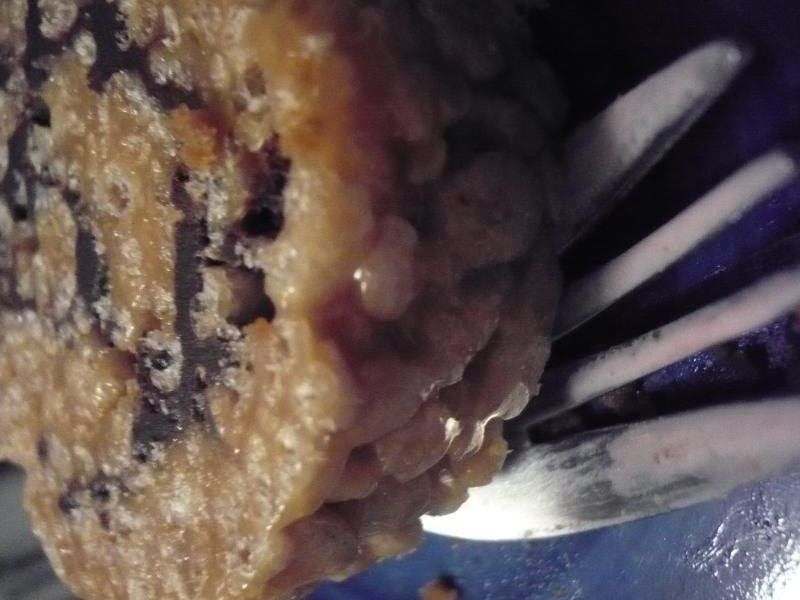 Plates, dishes and utensils were a little short on this particular evening...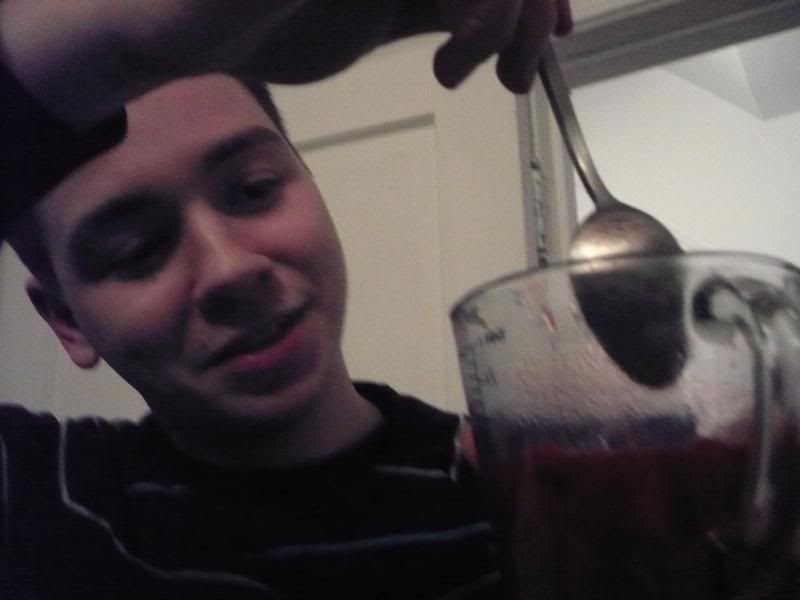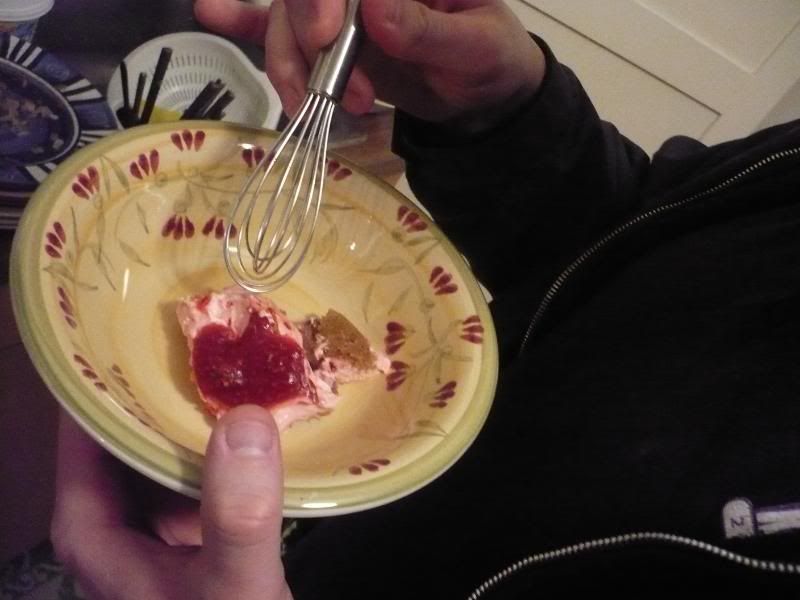 A great day with great food spent with some of the best friends I have. I can't ask for much more than that. Peace out from the awesome pals.