I was out of town for thanksgiving this year, so I didn't get a chance to make a nice meal and enjoy it with some friends. I decided to make it happen a week late. Why not right? We decided that there should be a meal every weekend until the american thanksgiving. We'll call what happened tonight the ukrainian thanksgiving. Now for the roll call.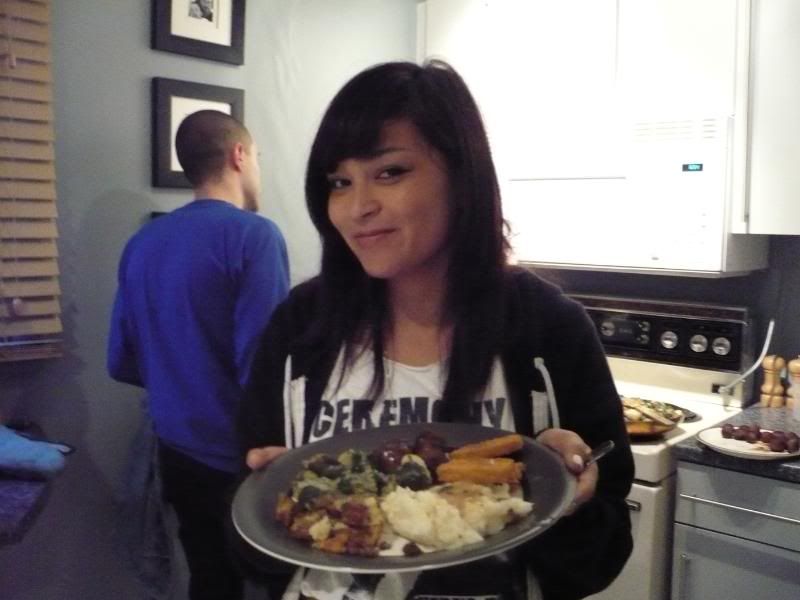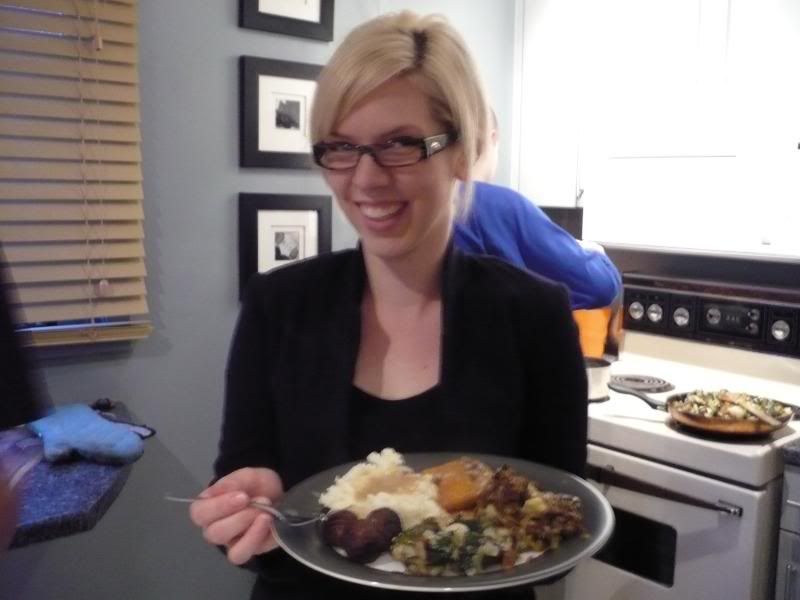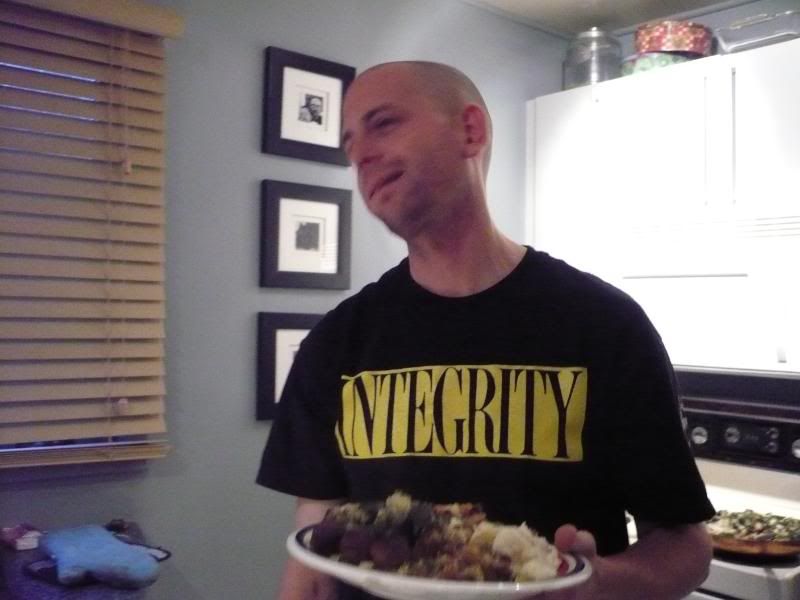 As you can tell, everyone was ecstatic to indulge on my cooking. Now a closer look at what they were gettin into. The beauty of the vegan thanksgiving dinner. Crispy tofu, meatballs, mashed potatoes, stuffing, gravy and the crowning glory...beetleaf holopchi. You may or may not have lived if you haven't tried these things yet.
I was a little too busy eating and then relaxing after said eating to capture the meal that took place on the couch accompanied by basically the best apple juice ever. I also then missed out on my new neighbor sneaking up on us via the backdoor and getting one of Tracy's bobby pins to break into her garage so that they could get thier house keys. I also missed capturing the entertainment for the evening and Cam coming home with chocolate frosted cupcakes with star sprinkles for everyone...the new tgiving pumpkin pie. After the meal we all headed down to Mondragon for a total punk show. Sarde will cover the punk show in her blog so I'm not gonna bother doin that here, click the link and get her hits up. I strayed from the crowd after that and opted for the back alley at the zoo instead of the albert. Ran into some bros and some bitches.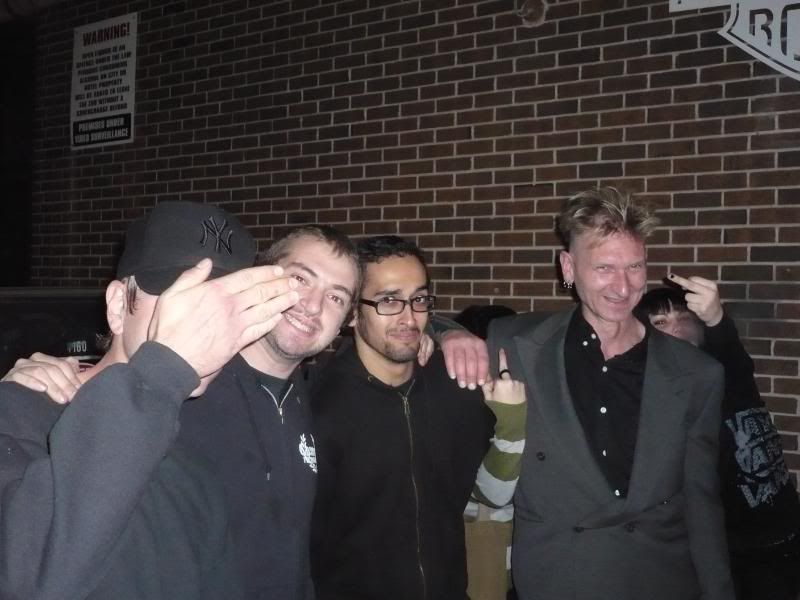 No wonder Jars Jars has that worried look on his face...fat fingered Freddy has his arm on him! You know this guy...he starred in the Nightmare on Elm Street series. Odd running into him in a back lane though. Watch your dreams tonight...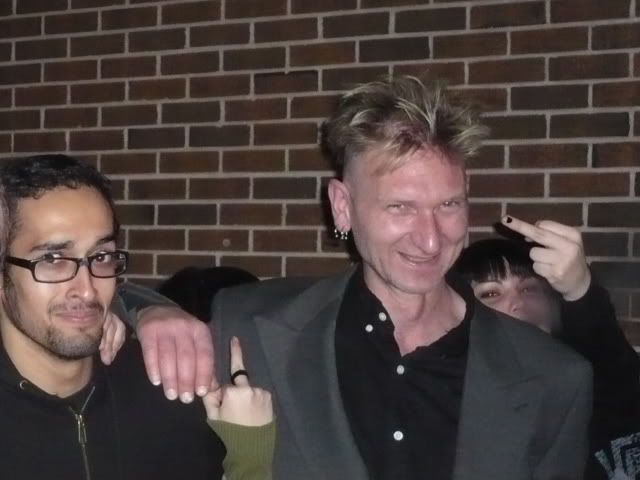 The party then moved back to Matt's place for a bonfire. We ran into a bunch of dicks on the way though.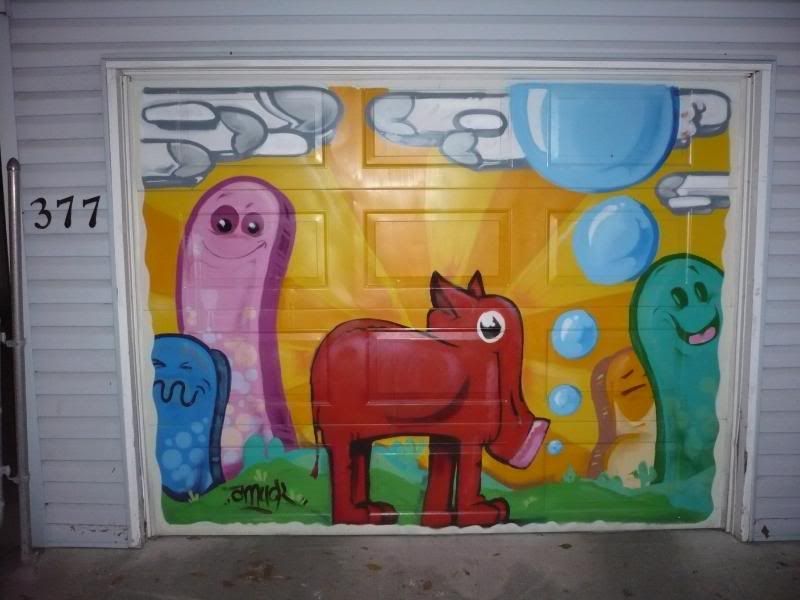 These girls see dicks and instantly have to act...and even one of the dudes decided it was a good idea.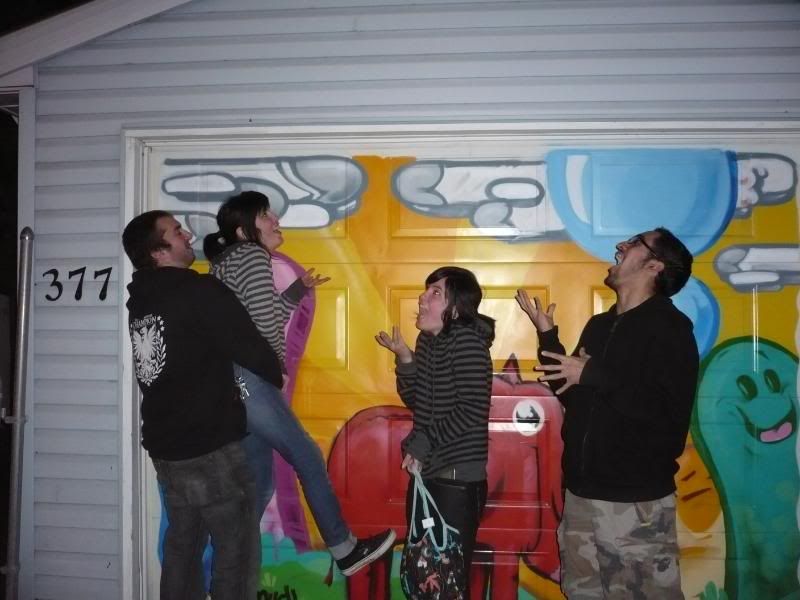 Got to the bonfire and didn't realize that it was a time machine back to '98 with a package of Voortman's.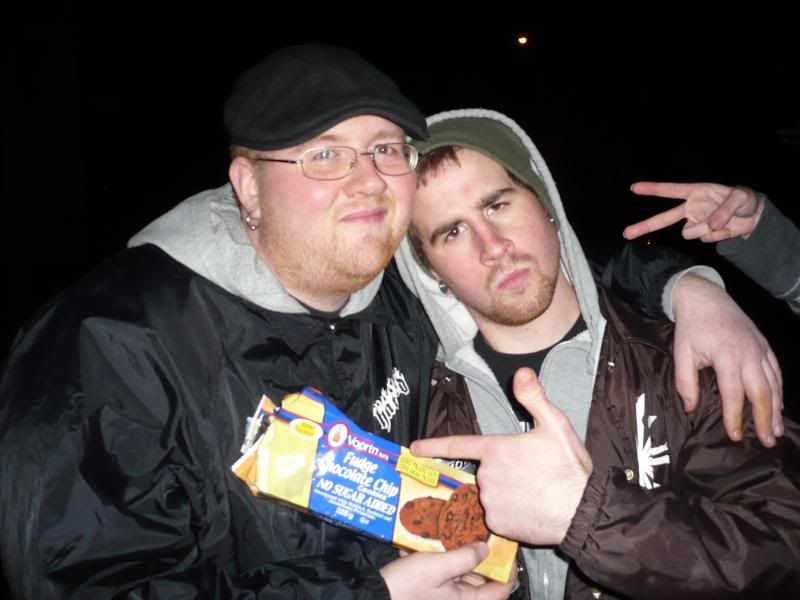 Gonna go out with Riley watchin Matt shred shit in his own house. I think dude is gonna be sponsored soon...like real soon. Might even have a part in Wreck V?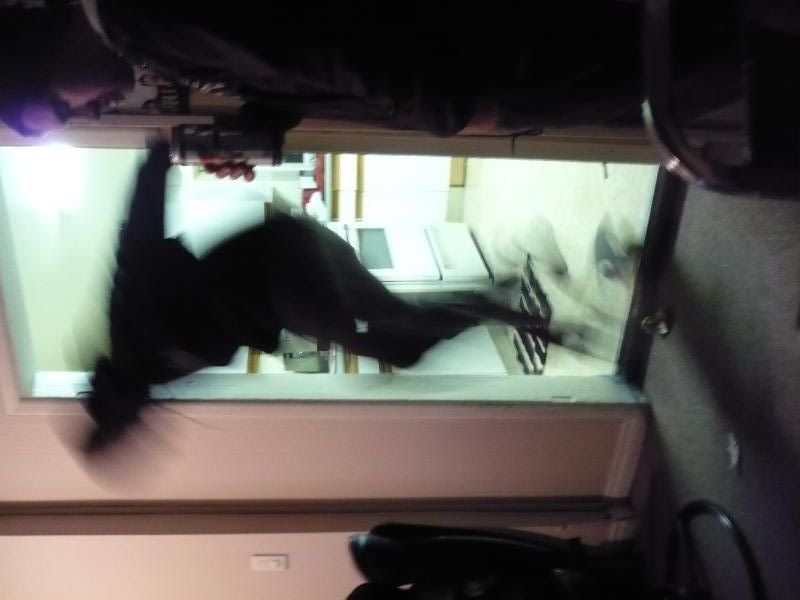 I just want everyone to know that delicious meals with friends are pretty amazing. I want this to happen more often, so get at me and let's do this. Football tomorrow, get into that. Prison Break on monday. TV is gettin some play from me now. DOWN on wednesday and that means a sweet road trip and a couple days off work. Stoked. Later. Kewl.