A bunch of stuff all at once. I've been busy so this is my way of making up for lost time. On Tuesday Attack in Black was opening for Thrice and thanks to
Fat Mat
I was able to get in pour gratuit. They made the top ten of 2007 so I kinda had to see them again. I haven't seen them since we toured together and their sound has changed a little. The show started stupid early but at least I was able to enjoy a nice dinner with some chickpea fries included. No pics of that though. I caught the last half of the set. They were good and I was glad I got to see them. I like them on record a bit more though.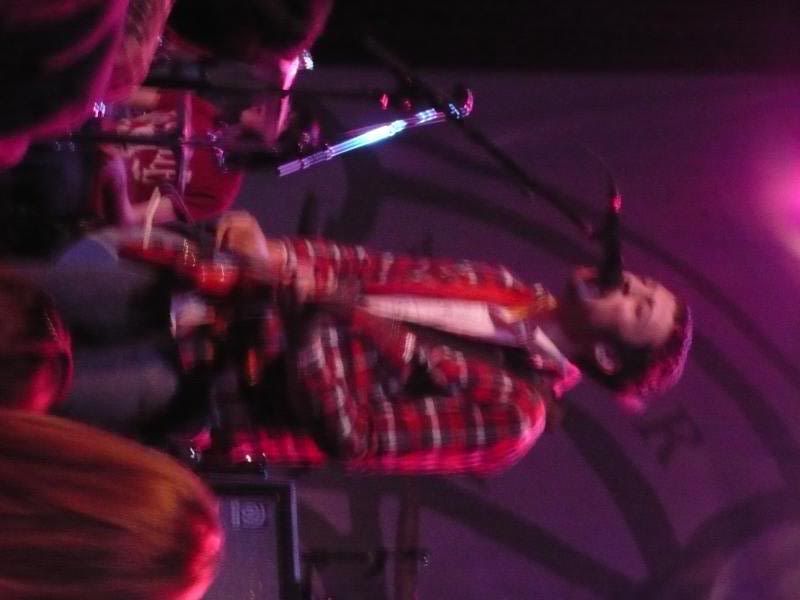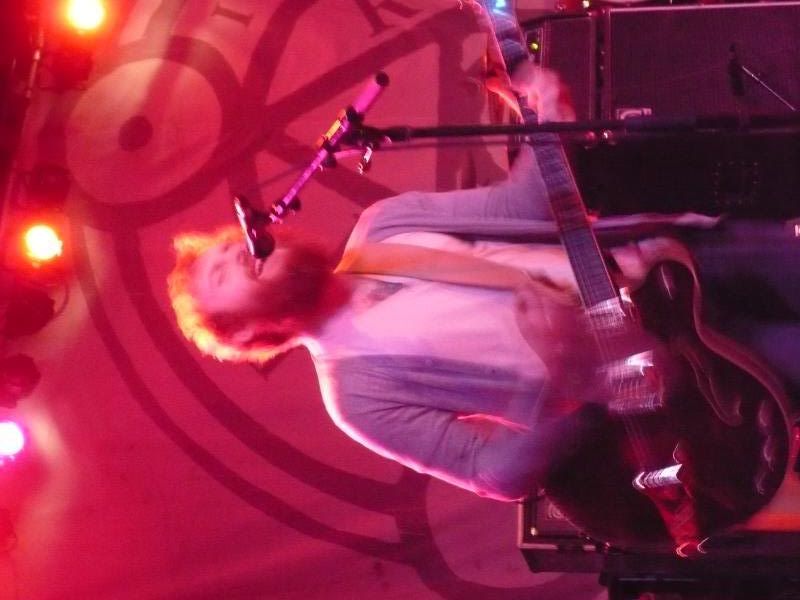 There was a bunch of people at the show so it was nice to just hang out a bunch. Scott Wade clone sighting! He's kind of a ghost...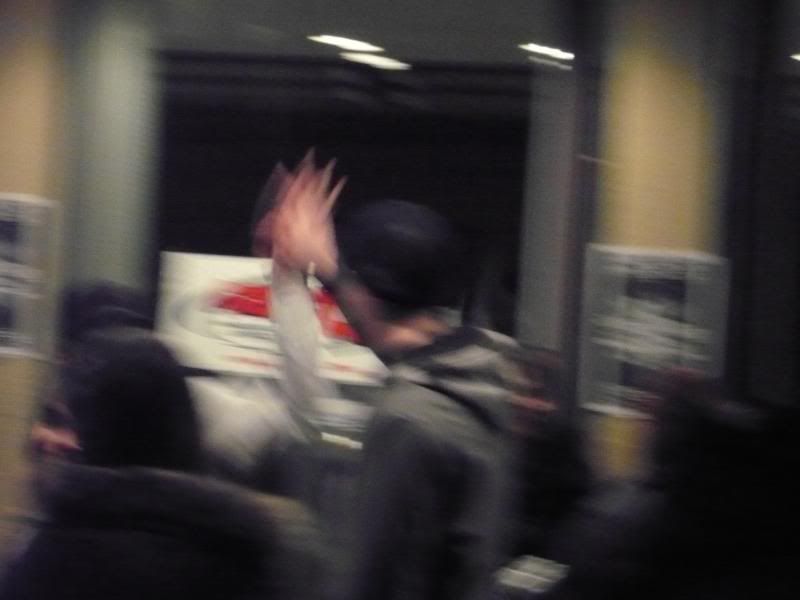 When you volunteer sometimes you see lots of pens.
Hey internet...
The new Vday tradition started this year apparently. It was kind of an international thing. Four kinds of "wings". Tropical Sex, Maple Chipotle, Sweet Chili and Sweet and Sticky. No fancy pics just deliciousness.
That was accompanied by some quinoa topped with mushroom sauce and black eyed pea and quinoa croquettes.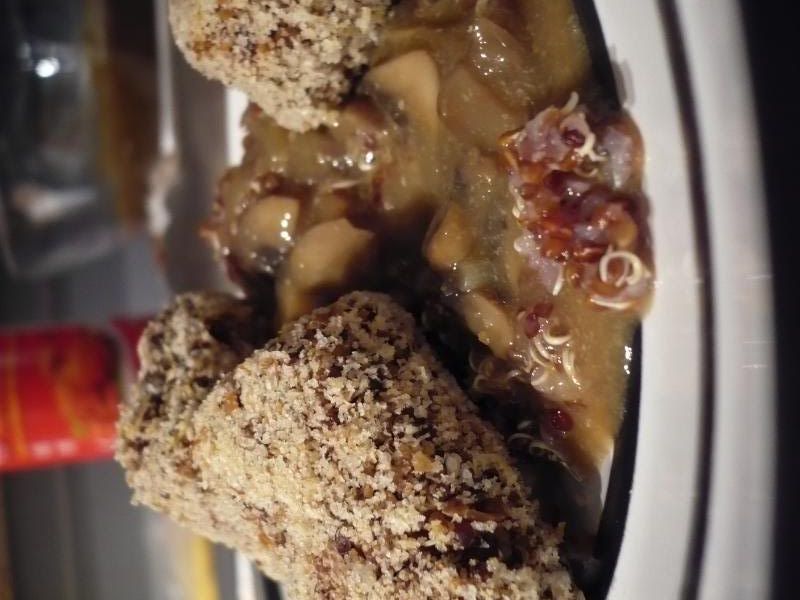 That was all followed by Lost. The Vday crew. TIFS...OMGz!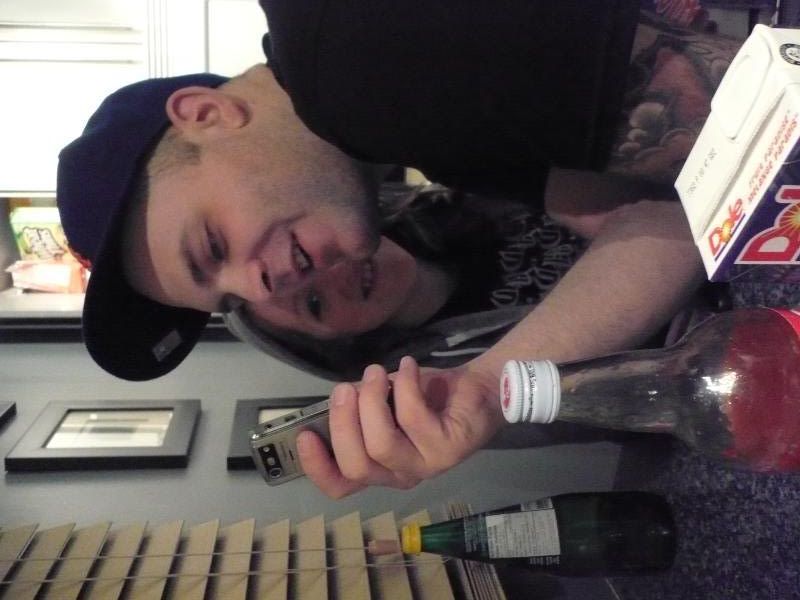 I went home for the weekend to visit with family since I haven't had the chance to do so lately. It was a nice weekend, relaxing and got to see all kinds of good people and eat all kinds of good food. In case you're wondering the kitties are doin good but they were hiding since it was a little bit cold.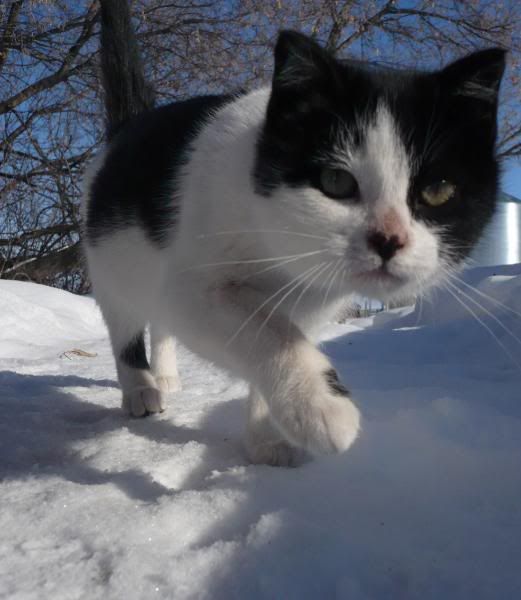 The weather on the drive back tried to stop me...c'mon buddy.
Airport tonight to pick up my little girl then who knows what's gonna happen? One more busy week then it's two weeks of adventure! Take luck.