What better way to celebrate my last week of not having to work than by going out for delicious food with good friends? Well...apparently getting hurt and having to spend the last four days in the house was what fate decided to deal me. Luckily the food went down before the injury. Here's a little recap. Start off with the DV lunch special. You basically can't beat it for the price. It's a never leave hungry kinda scenario. Shared this experience with Rich and Sarde...look at the reflection for a sneaky shot of Rich. Here we have hot and sour soup, nobody does it better than the lunch time chef.
Tofu with black bean sauce and a spring roll. Delicious as usual.
Next up is Junior's for lunch with Rachel. I was told they have the best falafel in the world. It was pretty tasty but I still stand beside Pyramid Falafel as having the best I ever tasted. Being able to have fries with a falafel is also a nice option. The missing ingredient is the Fanta cream soda that I had with the meal. Fanta is back and all the flavors are just amazing. Get into it.
Later that day a little trip to Deen's was in order. You gotta start off with doubles. In my opinion, they should just show up at your table when you walk in.
Hi, I like banana soda.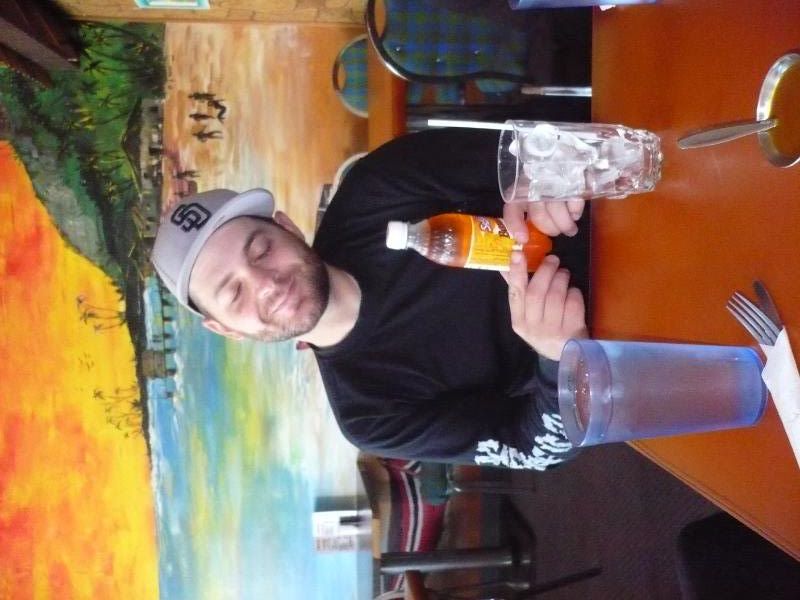 Alex got a new computer and went out to Deens...BALLIN!
Here's Steve just bein punk and not on the internet, no big deal.
Rich is not a friend of the camera, but is a friend of delicious food.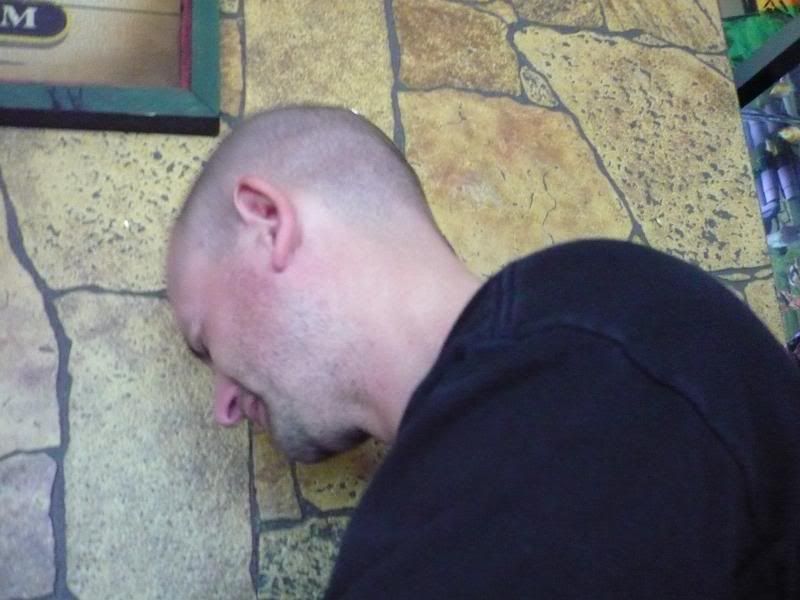 Chickpea fries...no better way to end a tasty blog about food. That's real. Ketchup and hot sauce also need to be on these bad boys. Heinz would have made these perfect. Not complaining though.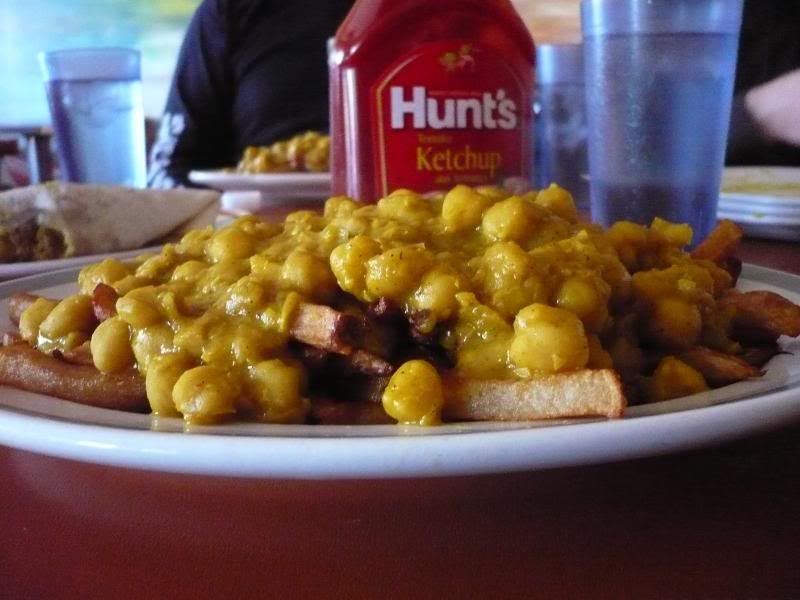 The last meal before being on the shelf was not documented. Spring Roll delivered another amazing meal. Well back to work on Tuesday...the easy life is gone and back to the "old grind". Enjoy what's left of the long weekend kids.