It certainly is long overdue, but whatever ya know. Sometimes you get hurt and don't feel like getting your blog on. However, I know that there are loyal viewers and I can't run from the truth...so here we go. Jus was in town and I hadn't the seen the guy in quite some time and he sneak attacked me and showed up at the toad. Grew up with him and the others in this picture. We even lived together when I first moved to Winnipeg. Good ol old times.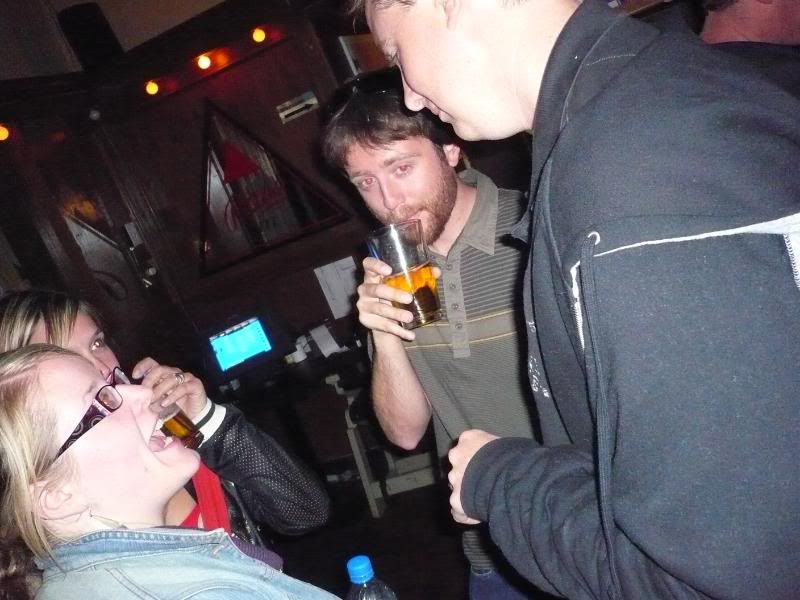 Here I am with a couple of my asian friends and I'm pointing at them.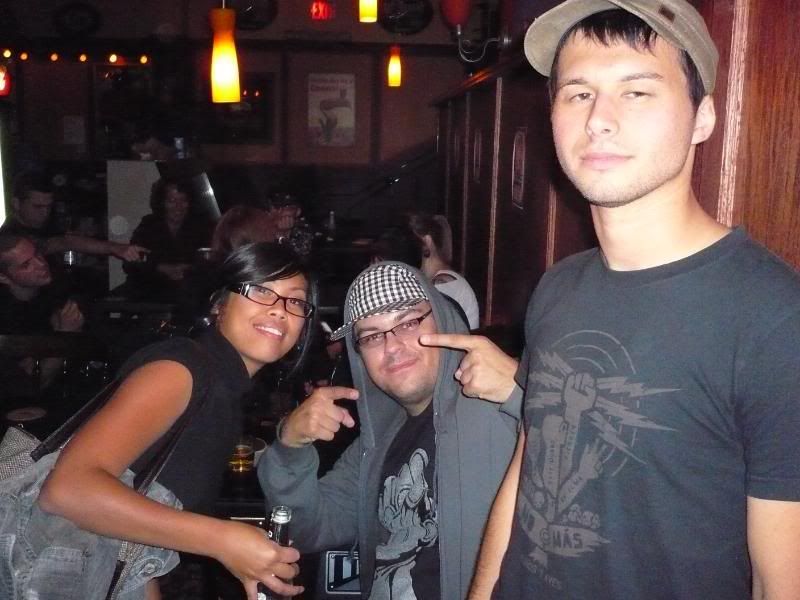 Even though you can't see it in any of the pics here...it was Brittany's bday the same night! Happy bday to you and all that stuff. Then I headed to the pizza place next door to see Ryley really end the night in a classy fashion.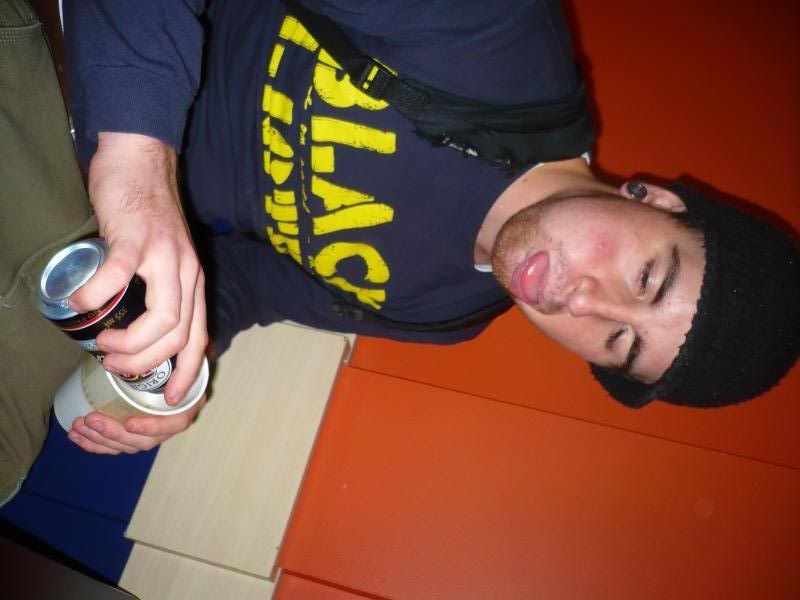 The night of JT had arrived and surprise surprise...more babes than the other night. She is just showin off her sexy back, no big deal.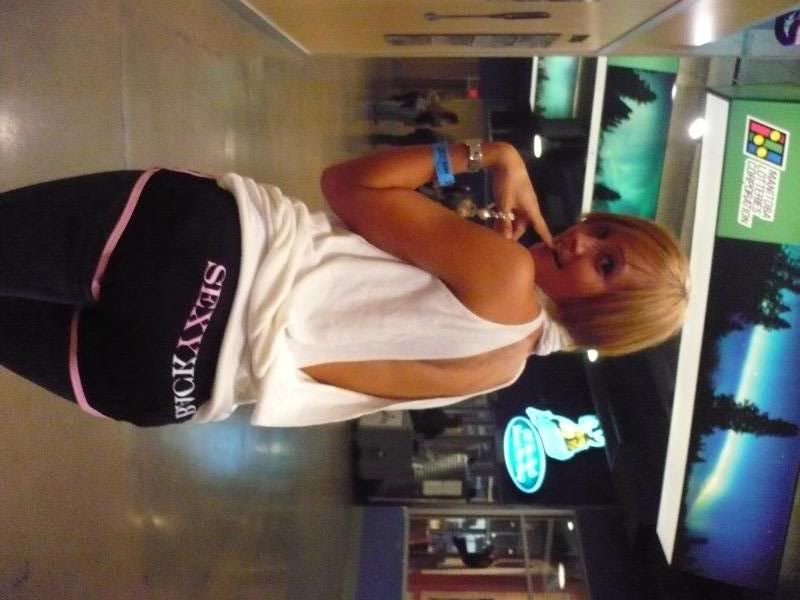 Justin came out...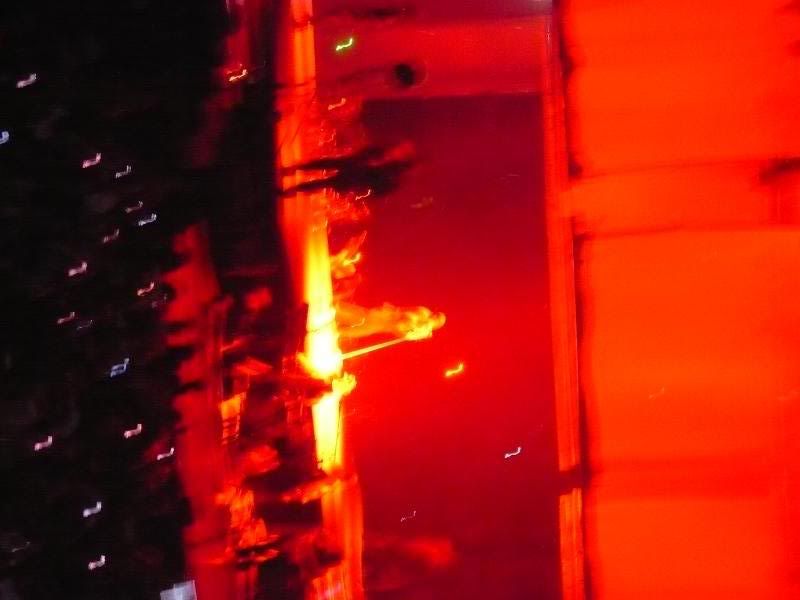 Boobs got photographed.
JT once again. Close enough to see him pretty good but the big music video was kind of a nice touch.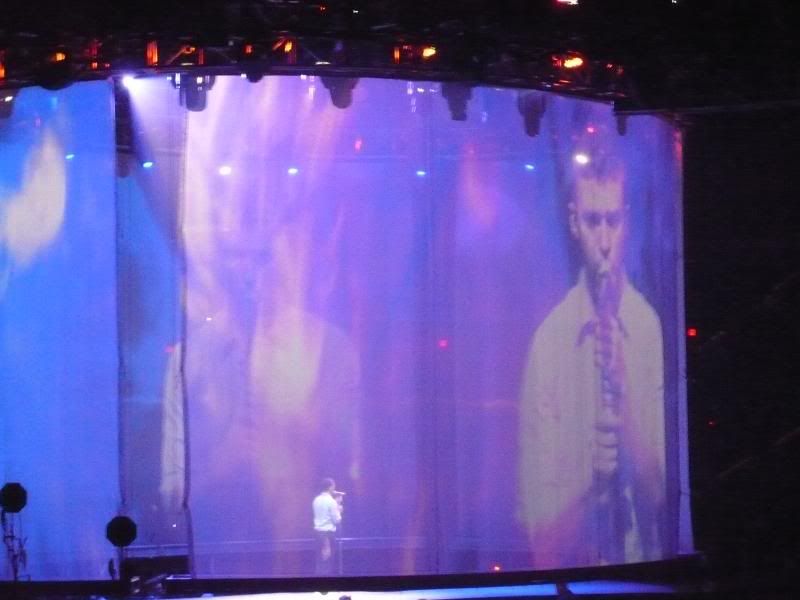 All in all, glad I went to see him but wouldn't go back if he came to town. He's mos def really good at what he does though. Dude can actually play instruments and work the crowd. On a completely unrelated side note...was just talkin to a friend who went to NYC with another person I know and they didn't hit up Red Bamboo. It offended me slightly to hear that and reminded me that I need to get back there. I'm a pretty big fan of delicious food...that could be what is to come soon enough. Take care until next time. Go enjoy some Reign Supreme and Bitter End, it's hardcore. Also, go see Balls of Fury.