So we ventured south of the border to Fargo for a couple things. Food and a sweet show. The food really wasn't anything special...but Taco Bell is always better in the good ol USA! Here is the face of a man enjoying a delicious meal.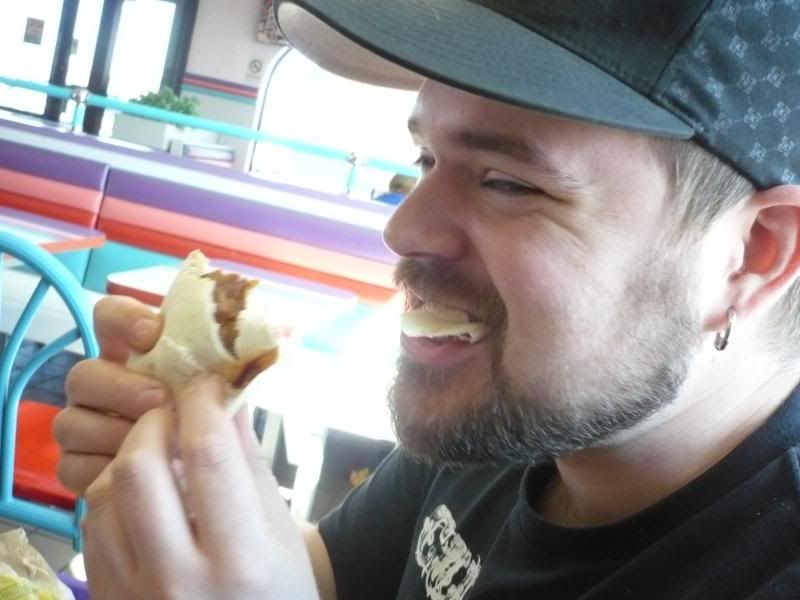 This gem, Amber, had no idea about anything. She knew nothing about the products she was selling, nor did she care. Oh yeah, by gem I meant anything but.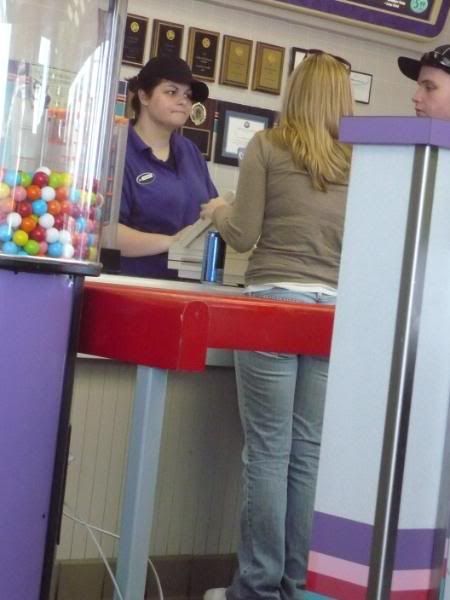 This was mos def not for Amber...maybe for nobody at all?
Best part "food" was hitting up a caribou coffee and getting there during happy hour...50% off all beverages. Made my day. Onto the show. First up was locals
Any Day
who played a great set and were nice enough to let us use their gear so there were no border hassles!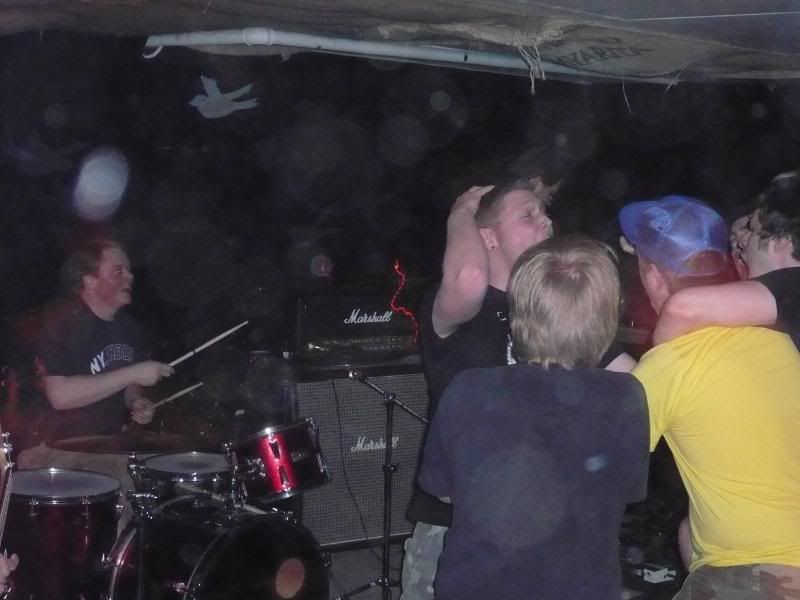 In Defense
played next but I was relaxing my delicate ankle so I didn't get any pics. Next up was
Blacklisted
and they had the best reaction of the night. They played a good set and did not disappoint.
Someone also had sweet facial hair.
A nice little day trip to Fargo...just enough for my liking.