It had been almost a year so it was time to venture to the deep south, of Winnipeg, to hit up the new La Fiesta for the first time. It was a little bit more of a drive to get there and the atmosphere was weird compared to the original spot. I felt somewhat relieved when the manager came up to me and told me that the food hadn't changed. It's nice to know you're remembered every now and again. First, the additions to the vegan combo plate #1. Avocado enchilada and a bean pupusa.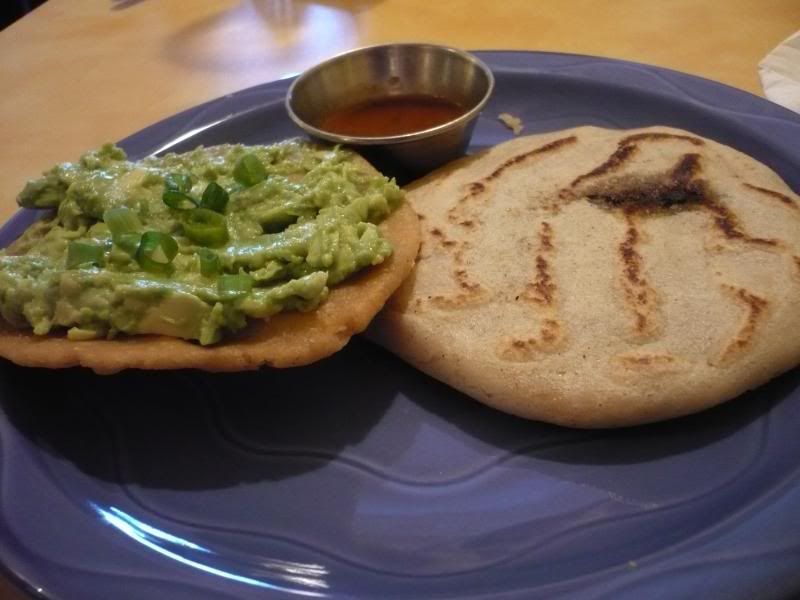 Almost the rest of the combo plate...bean burrito, bean enchilada and bean pupusa. Lots of frijoles!
Yeah it's basically 3/4 eaten...mainly because it came out last and I couldn't wait to eat it. The magical corn tamale. I could eat just these and be happy. So on point.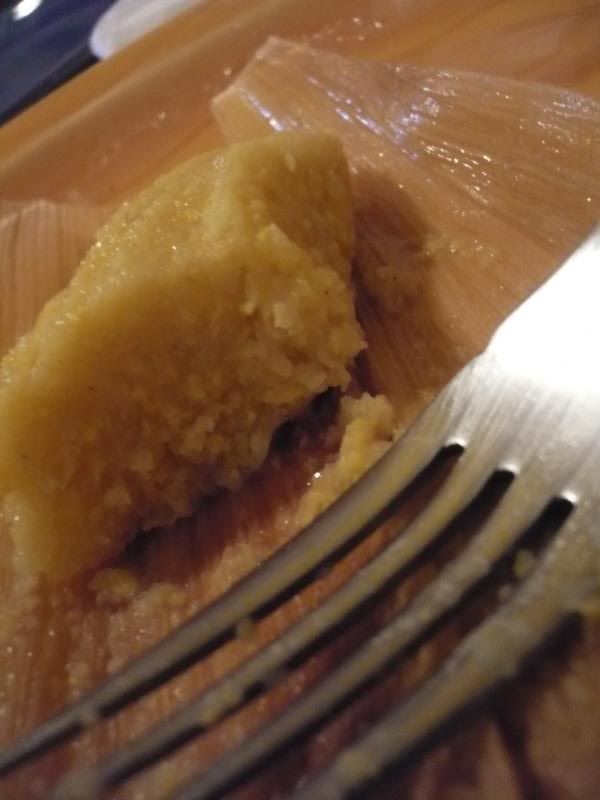 The only real difference I noticed was that our food came out so fast compared to the old spot. If you wanna go make sure you get reservados done up at least two weeks in advance. There was not an open seat in the place while we were there. Since Puddy and Chill were away from their little bundle of joy for an evening, we really did it up. Mercato Gelato was the next stop. Damn the lack of coconut sorbetto! Black currant and lemon were what was really good tonight.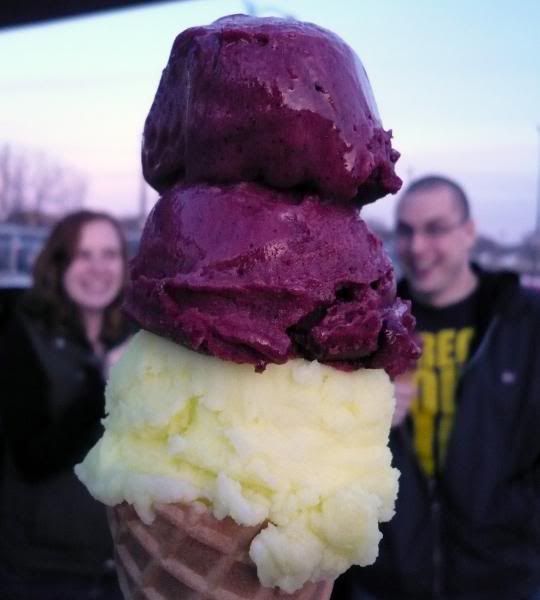 Good food with great friends. BOOM.