It was time again for the 5th annual gala dinner of culinary inspirations to raise funds for the Canadian Hemophilia Society Manitoba Chapter. It's our biggest fundraiser of the year and we pull out all the stops with great food and prizes in the grand ballroom at the Delta. This year we did really well and the numbers aren't in yet but it feels like the best year by far. I'm just gonna go ahead and thank everyone that had anything to do with it. If you know me and you want to have a good time and support a good cause and eat some good food...we'll be doin it again next year so just get at me. Also, if you know someone who can support the event with a donation of some sort that would be great as well. Just so you know, some of the prizes from the night were a 42" LCD TV, a PS3 with GH3, a Wii with DDR GH3 and the numchuk deal, and a 16gb iPod Touch just to name a few. Onto the food now. My plates were a bit different from the "normal" or non vegan ones...but I got taken care of nonetheless. Each course was prepared by a top chef in Winnipeg. App was a sweet potato mash along with beets and frisee served in endives with a balsamic reduction.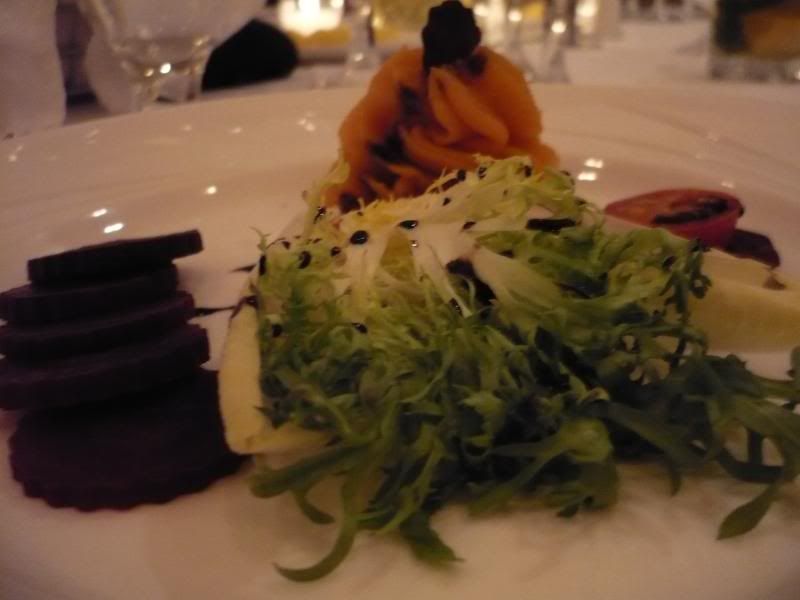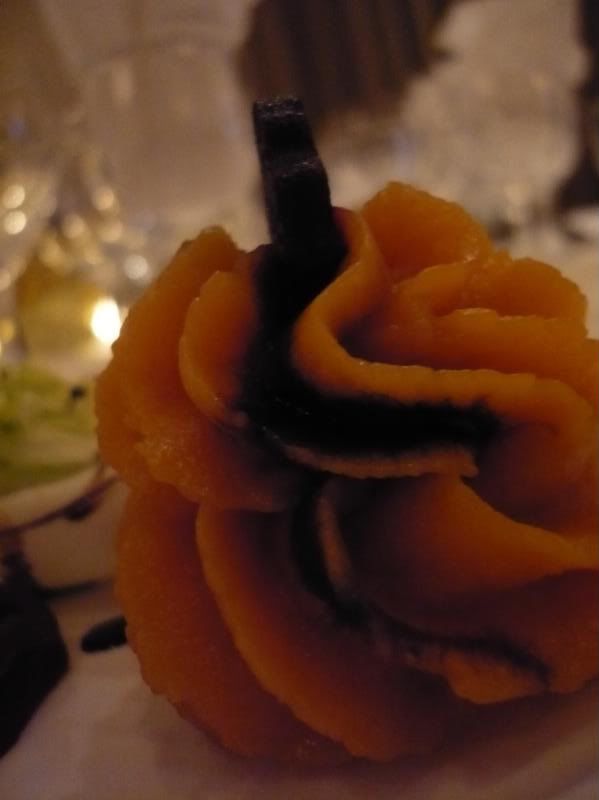 Next course was soup and it was a roasted red pepper bisque.
The main was a grilled portobello topped with grilled asparagus, grilled tofu, roasted red pepper and finished with a sweet potato chip and served with green beans wrapped with carrot and a tomato sauce. It was actually really amazing.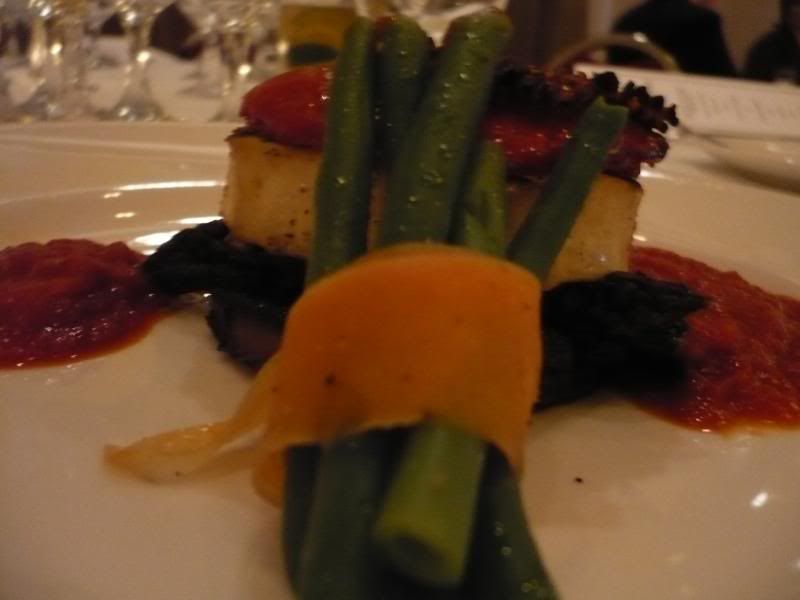 The salad was next and it was baby greens and grilled asparagus with a tarragon walnut vinaigrette served alongside a sweet crispbread and a red pepper coulis.
My dessert was pretty lackluster, but the other dessert was basically too cute to not capture.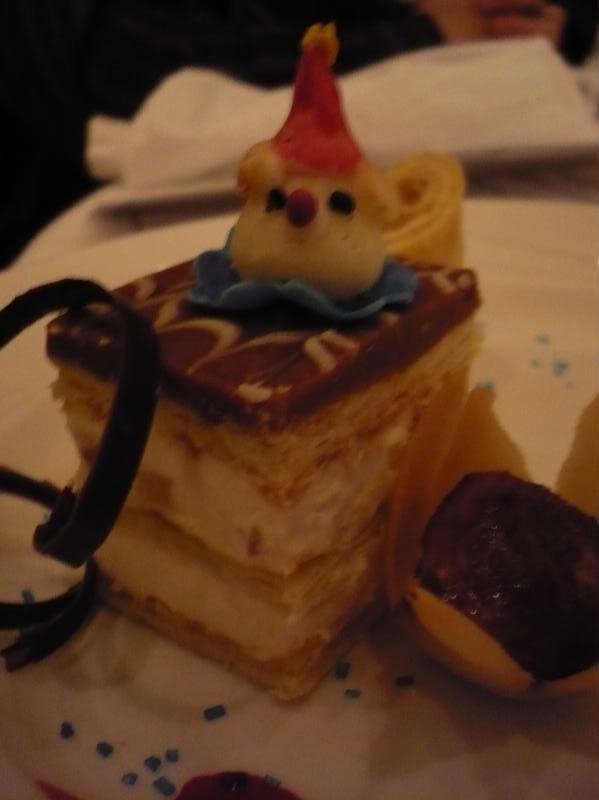 Cam
was the bartender for the...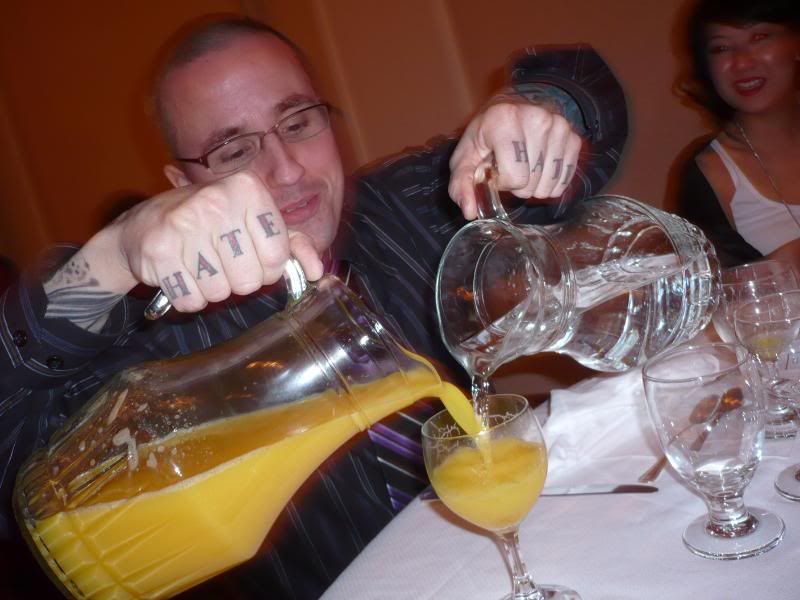 Straightedge convention.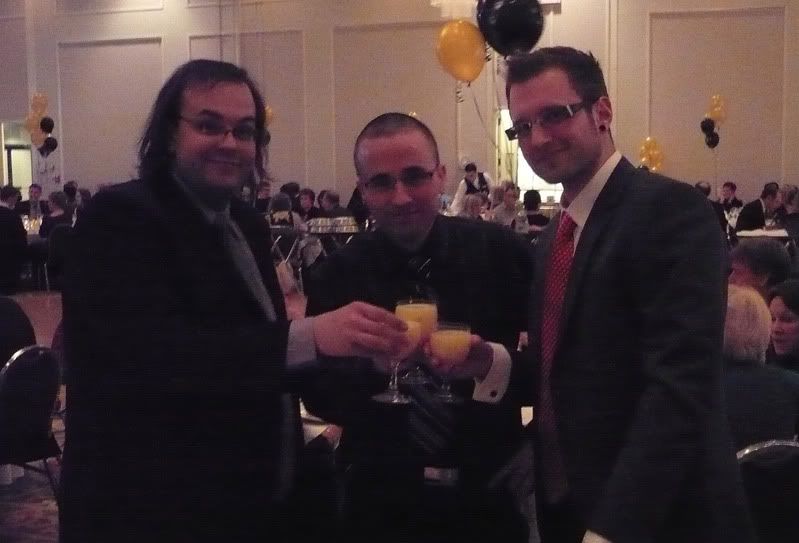 That's about it, a successful night.