So another big journey started with getting up early for work, working a full day then going directly to the airport and then flying to TO. Before getting to TO I managed to spill a cranberry juice all over my pants and the girl next to me. Luckily she was chipper as ever and was almost happy that it happened. I would have lost my mind if she would have been bitchy. Scott picked me up from the airport and we went back to his place for a bit prior to the next big leg of the journey. Here are a couple landmarks.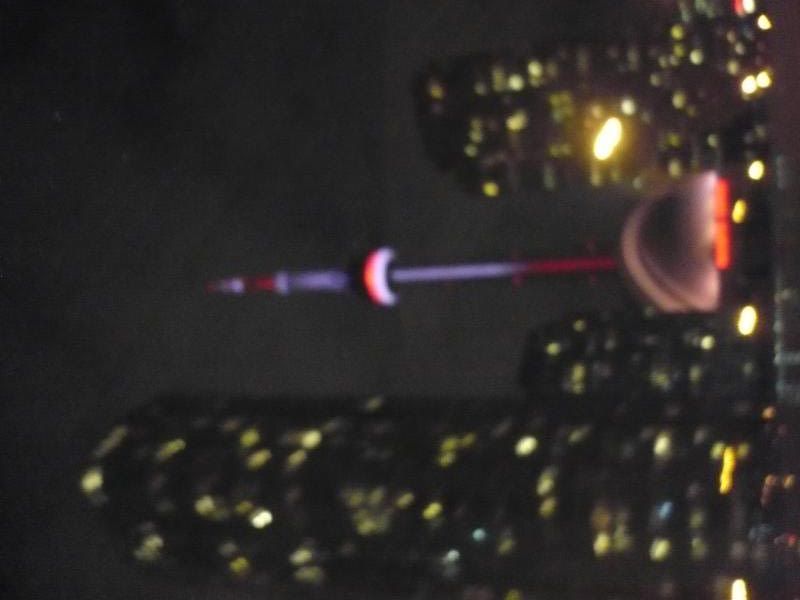 Tara and her wall of books, intellect!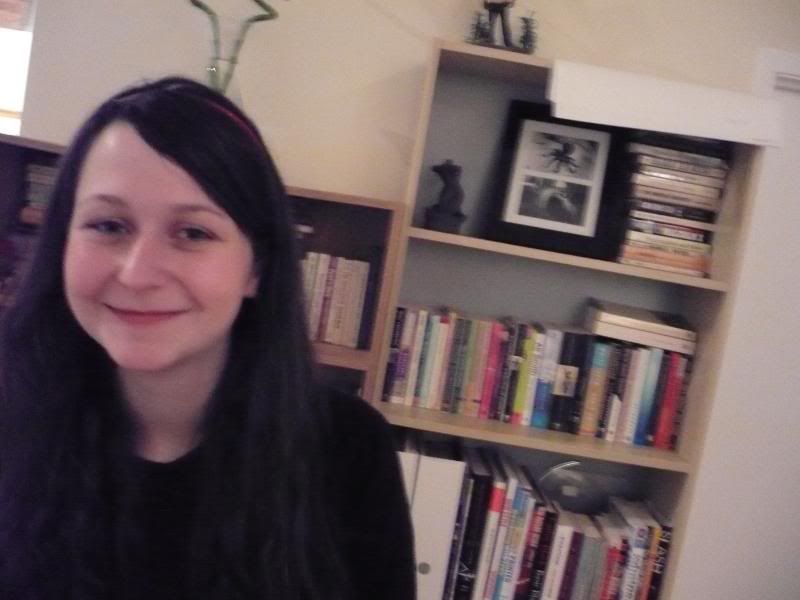 We chilled out for a bit then went out for a while in TO before Scott and I jumped in the Honda Odyssey and drove to New Jersey. A large portion of this part of the trip is a blur due to my extreme tiredness but I can tell you that crossing the border into Buffalo is much nicer than the Emerson crossing. Also, hitting a rest stop and realising that your gas light is on and you're on E...basically perfect timing. We got to New Brunswick and dropped our stuff off at Jason's place and headed to Montclair to drop the van and gear off. Now here is something real for everyone. Fuck the garden state parkway forever. That's it. It doesnt' show it that well in this pic, but this is the biggest graveyard I have ever seen. It basically summed up NJ for me. srsly.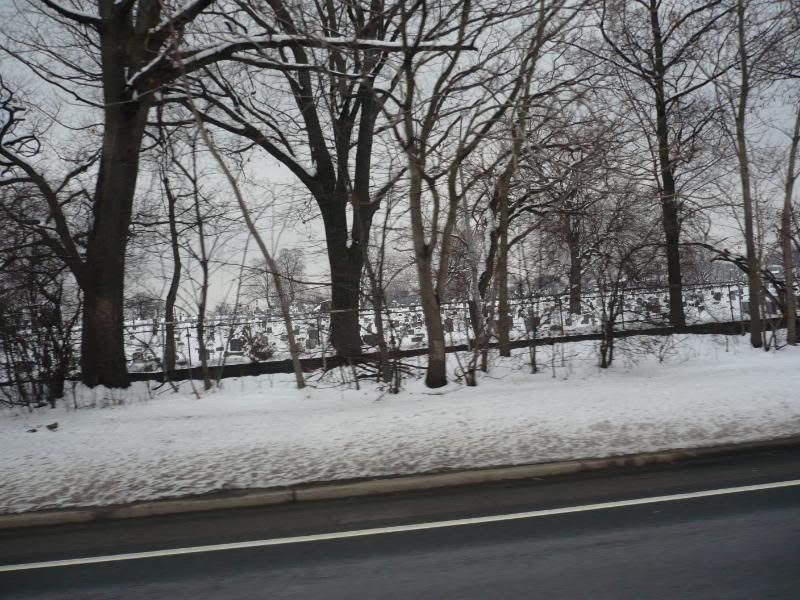 We dropped the van off and waited for a bus into Manhattan. Passing the time.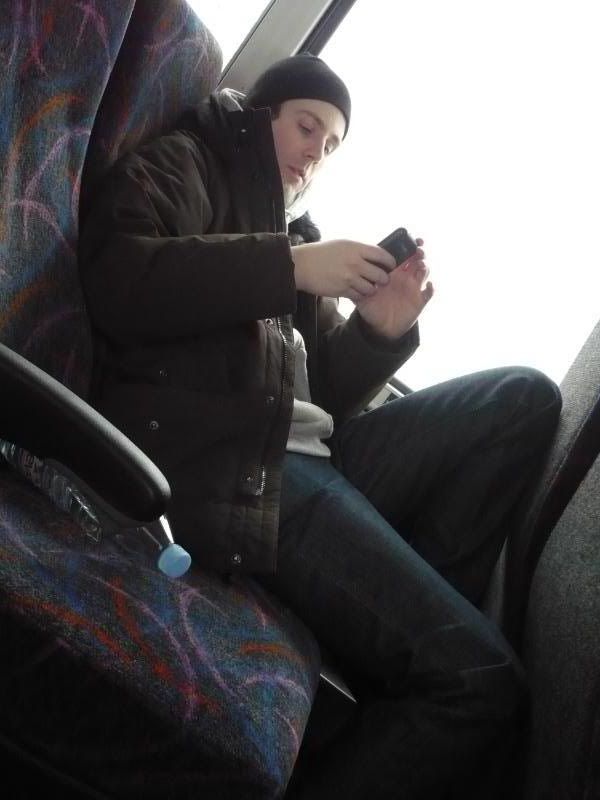 Now entering Manhattan.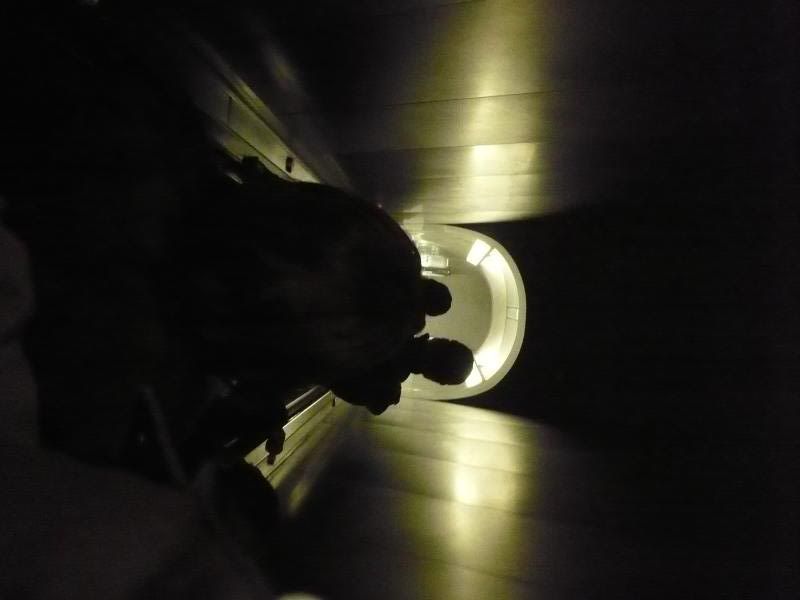 We had a bit of time before the agreed dinner meeting time with Jason so we decided to hit a few shops up. We started off with the shop the everyone jocks.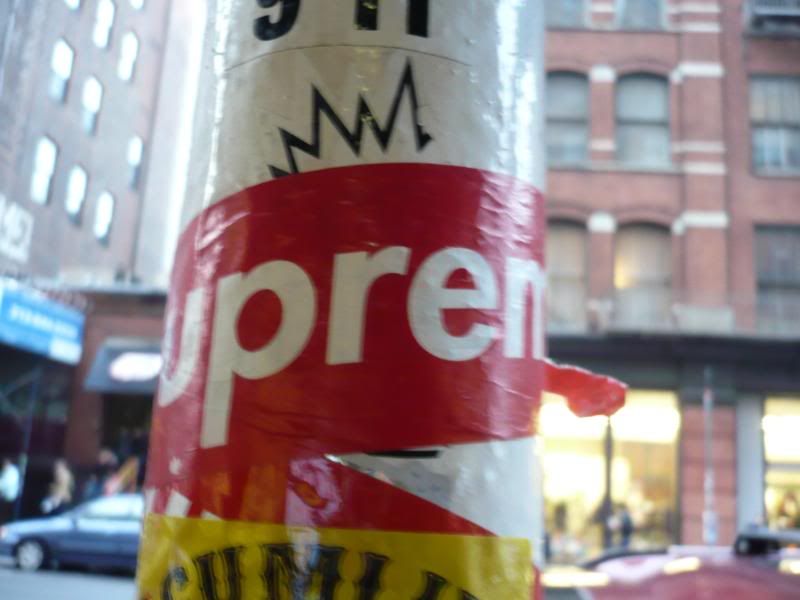 Then went to the place that we can't get enough of!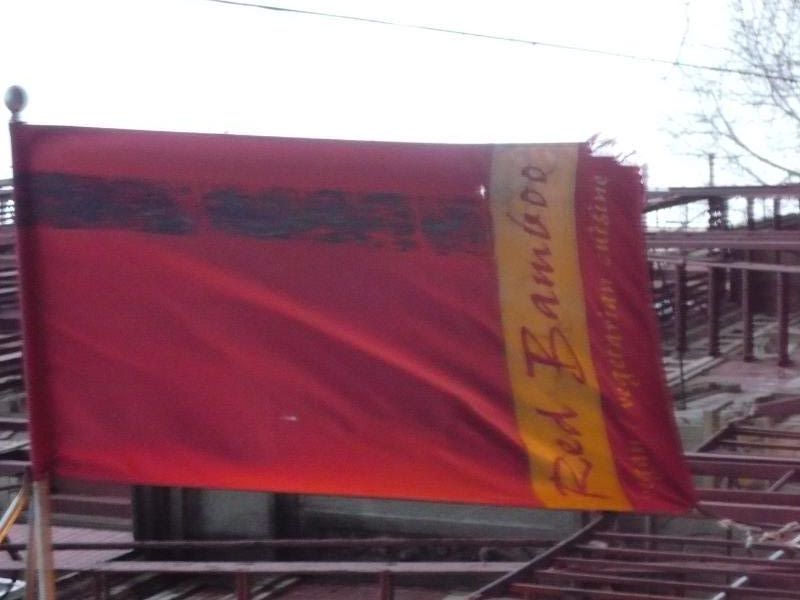 Food crew
Fargo to MPLS to NJ...Jason has lived in a few shitty places! He was nice enough to let us spend the night though so that always helps!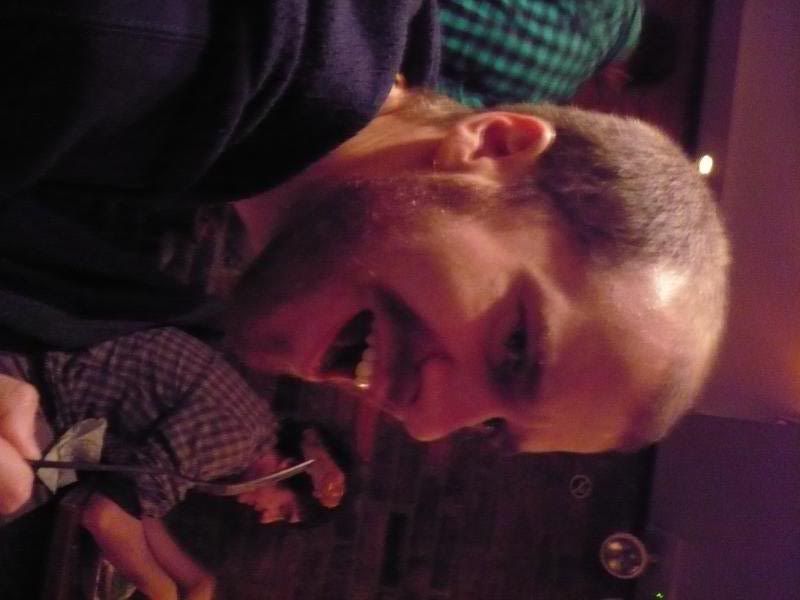 Onto the food, all vegan just so you don't get it twisted. Apps first, shrimp and dip.
Buffalo wings and bleu cheese sauce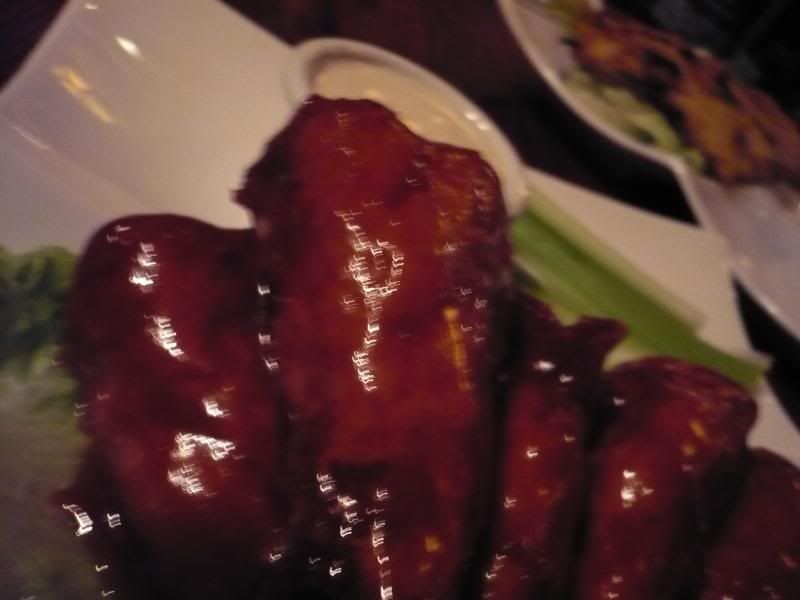 Chicken satay, possibly the best app of all time...of all time.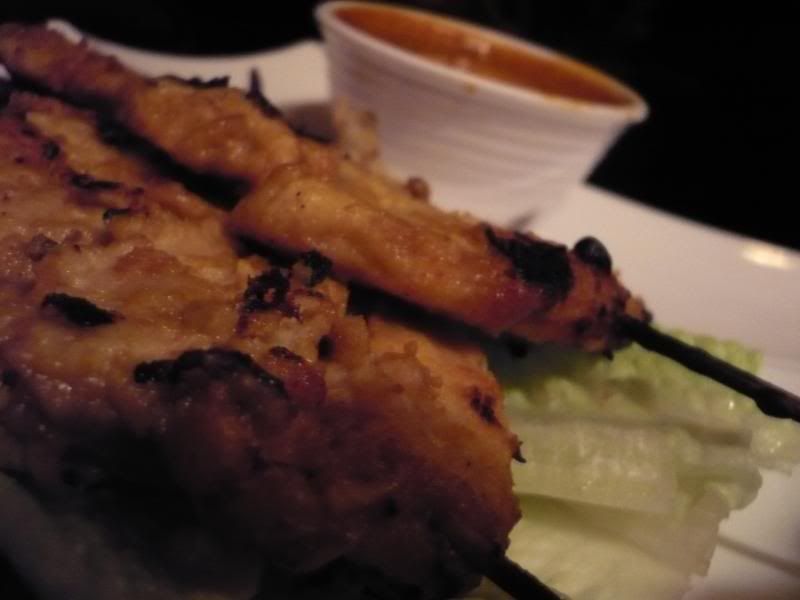 Root beer float made with butter pecan ice cream...so amazing.
Breaded chicken hero with sweet potato fries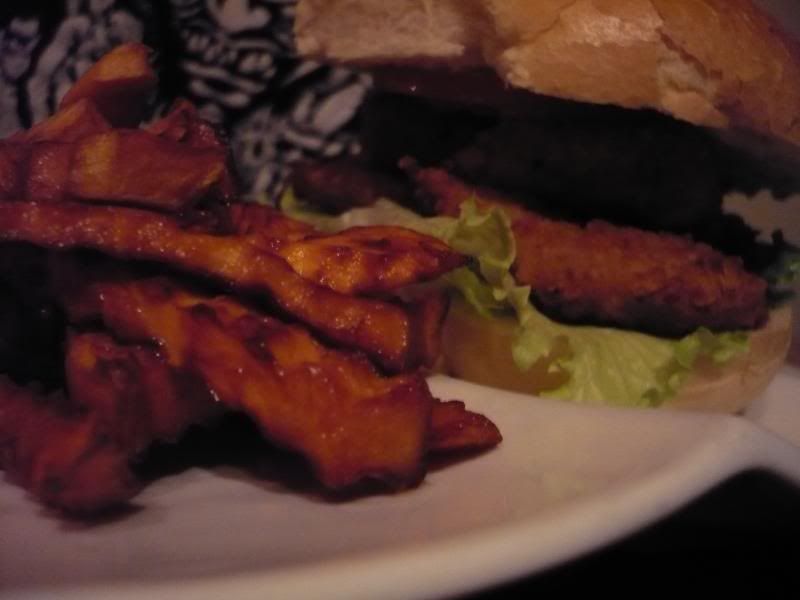 Spicy chicken coconut curry, or something of the sort. It was good, trust.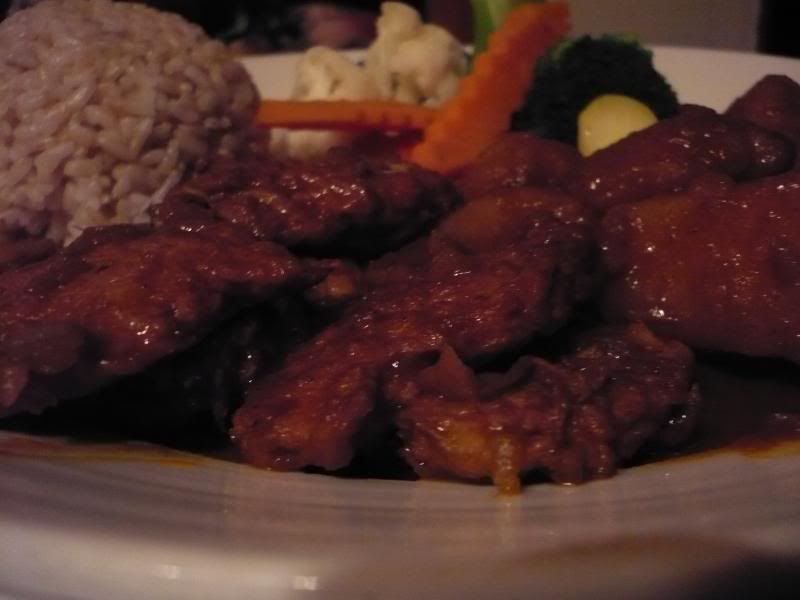 Caramel apple cheesecake.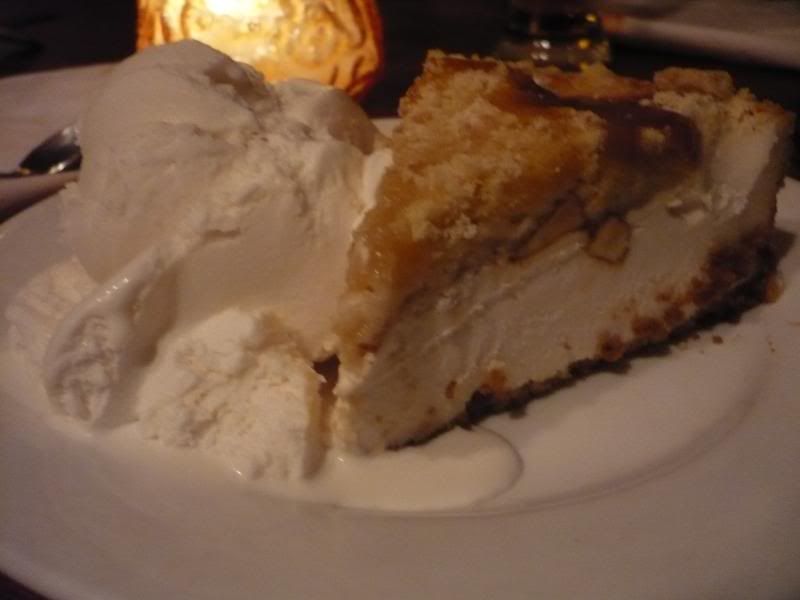 It wasn't shown here, but Mo hooked it up. Stay tuned though...
We left Red Bamboo and did some evening shopping on Broadway and then went to a metal bar in Williamsburg. It was a pretty small place that had a chill vibe. Apparently Peter Steele of Type O Negative fame has something to do with it. My foot was buggin me so we bounced. Not such an easy task when you have to ride multiple subways and then an hour long train to get back to Jason's place. A quiet subway platform.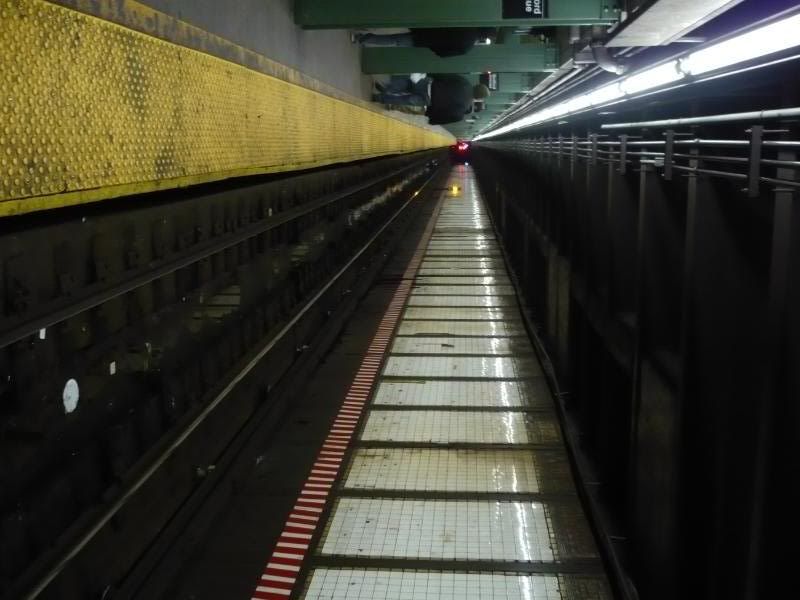 The activity of choice for the train ride to Jersey.
Drinks and snacks, why is the can in a bag?
The veteran of the "bagged can on the ride to jersey" game!
It was nice to get a real night sleep and not just an hour and a half in a van with the seat tilted back! Next day it was out of Jersey and back to Manhattan. This is the device that took us both into and out of hell.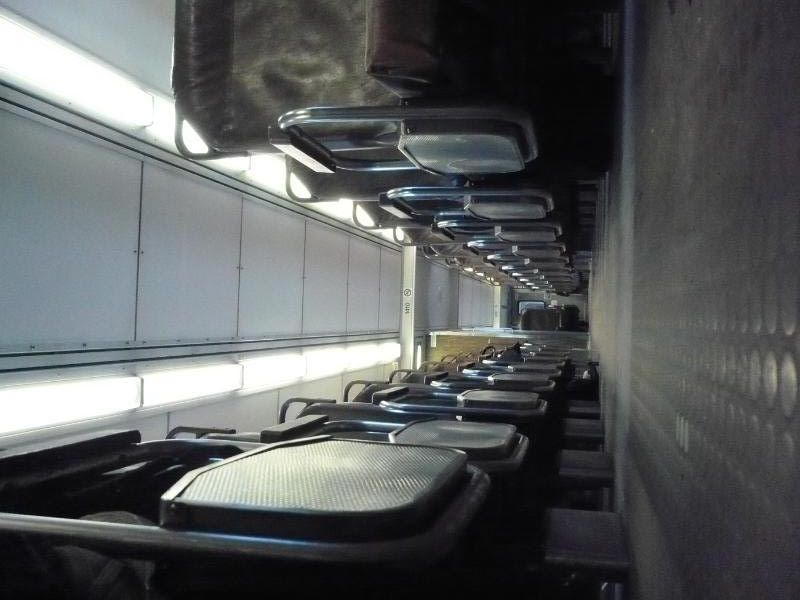 View from the swamp.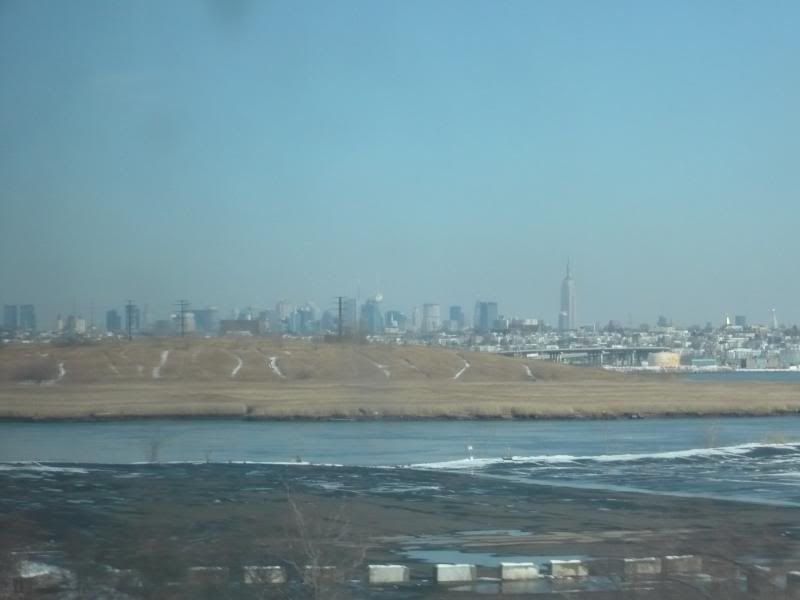 When we got to Manhattan I had a delicious, fast and affordable falafel at Mamoun's. It's like a block away from Red Bamboo. I suggest you try it. A nice afternoon of walking around and shopping and meeting up with Mo went down before Red Bamboo round two happened! Some kind of curry spring roll deals...so good.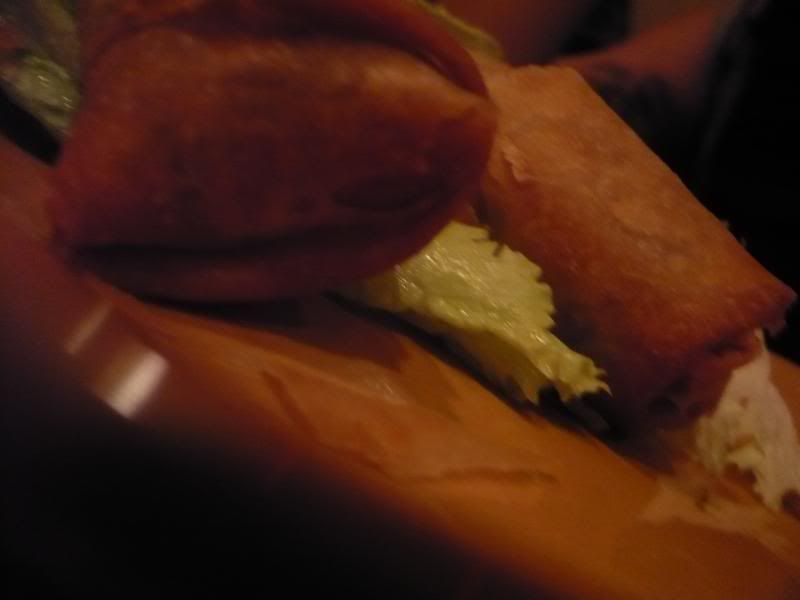 Mango Chicken that is half eaten...sometimes when you're hungry you forget stuff.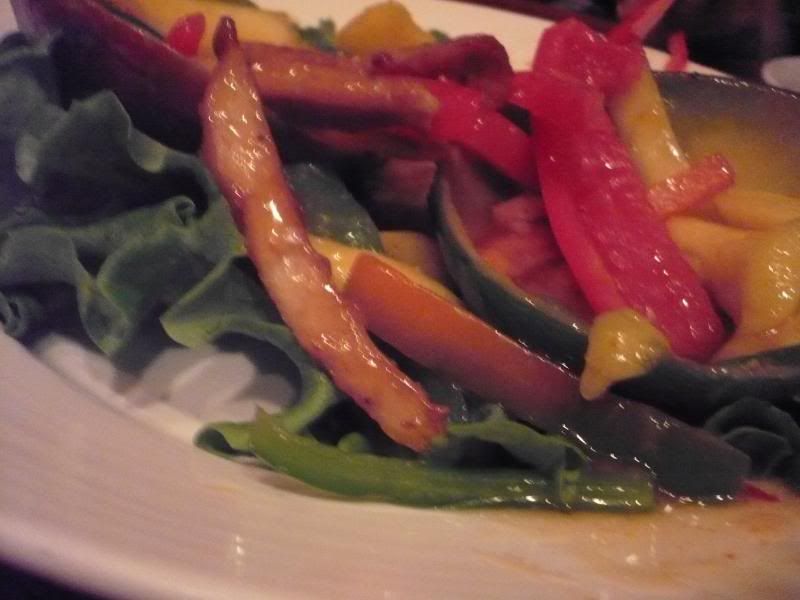 General Tso's chicken...srsly amazing.
There was at least three more apps/mains but whatever ya know. They were all great but got eaten. A little community milkshake! Scott, Jason and Mo!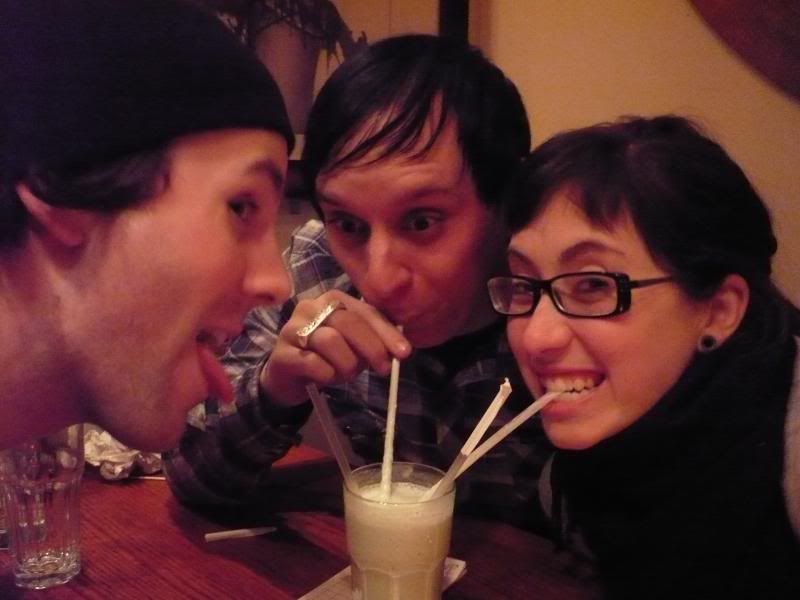 One all for me. Pistachio is the jam.
Mmm...choco fudge sundae.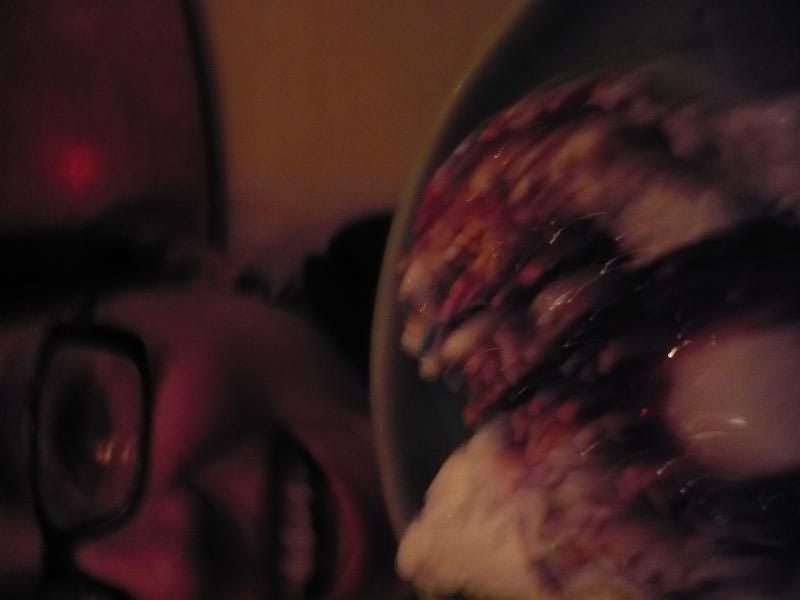 Hi I just wanted to be slightly creepy. Oh and there is Colette, she hooked it up crazy! It had been a long while since I have seen these girls. They are my NYC mainstays!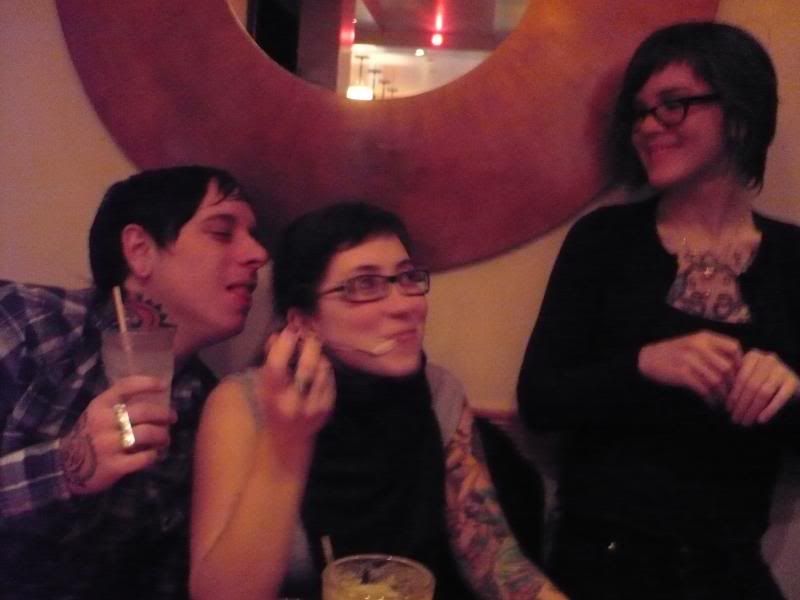 I think I got Mo's fortune in my cookie.
Some dude who just moved to NYC and goes to Red Bamboo everyday uses this to pay for his meals...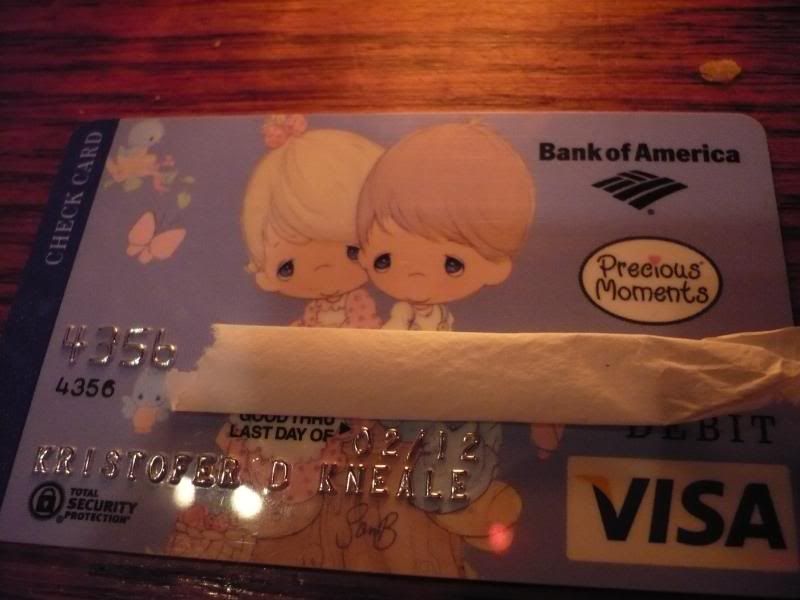 Some people were dancing up a storm on the street that evening and had no issues about bein caught by TIFS.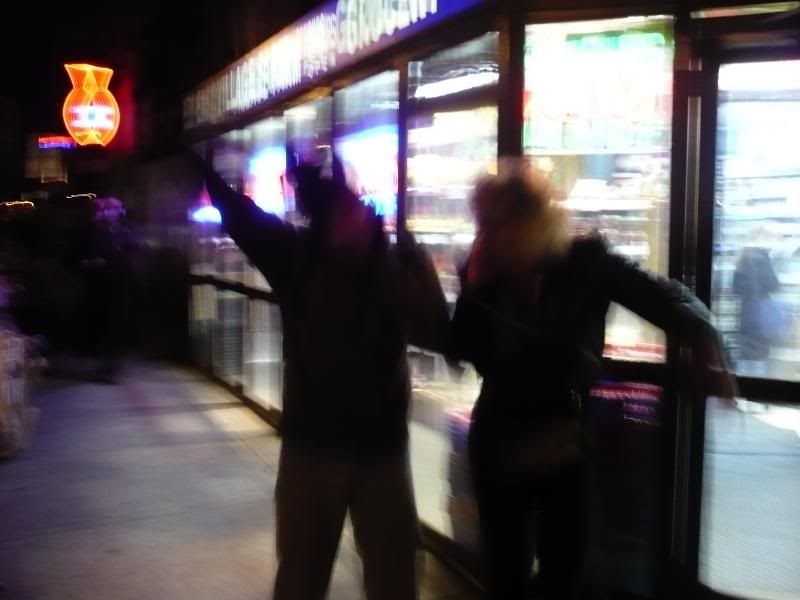 Now it's time to talk about delicious desserts. It's a good thing these places aren't in peg city or else I'd be in trouble. Here is white chocolate raspberry cheesecake.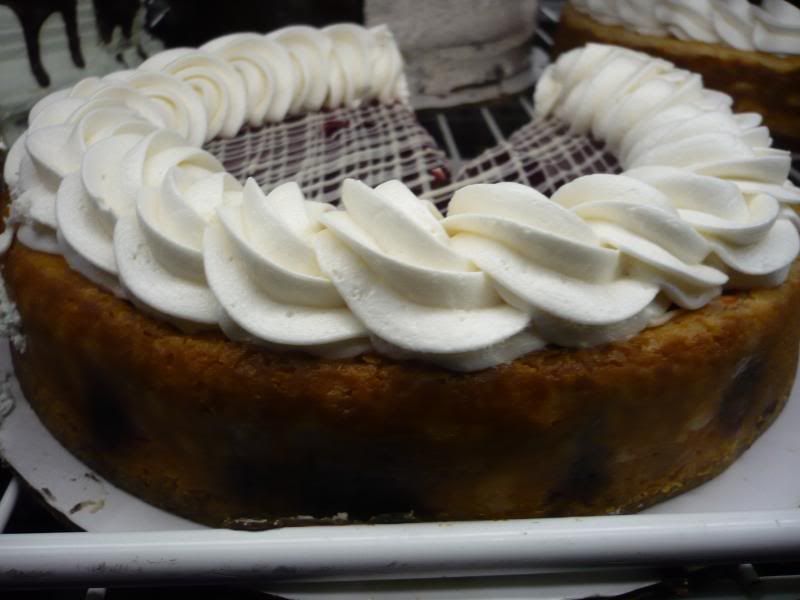 Brownie cheesecake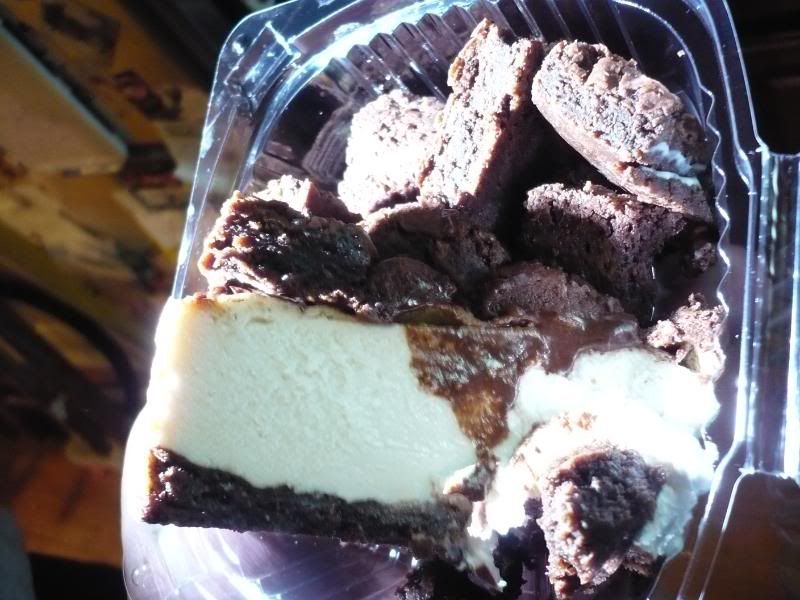 Grasshopper cake, a mint choc extravaganza!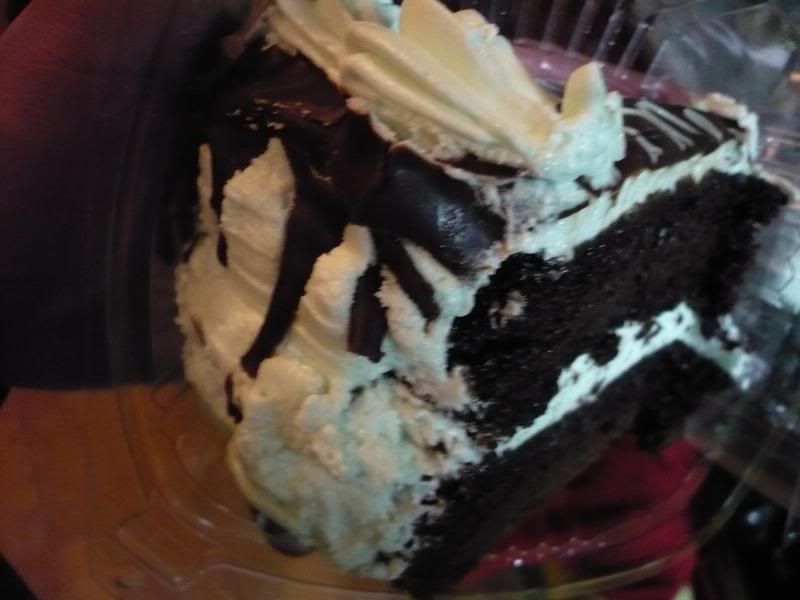 This is a piece by Marina, roomie of Mo and Collette. It's not done, but it looks pretty amazing to this guy.
We stayed at Mo's place the next night and she gave up her bed yet again to keep the most hospitable of all time title. They have some pretty sweet cats in the apt, so here they are. Elliot, Newman and Taco!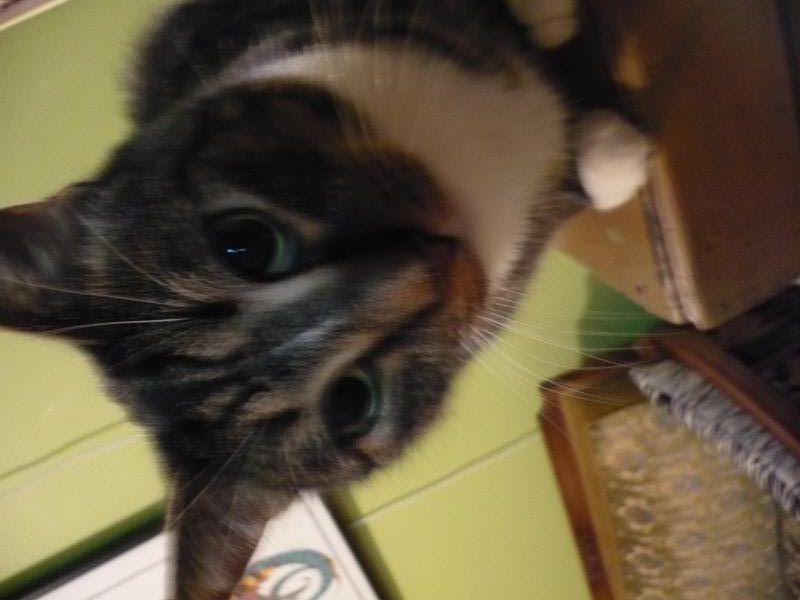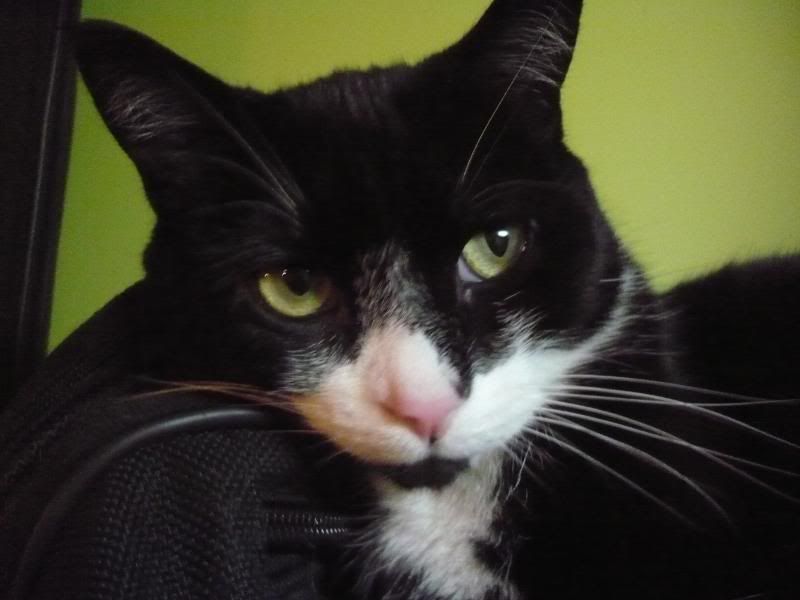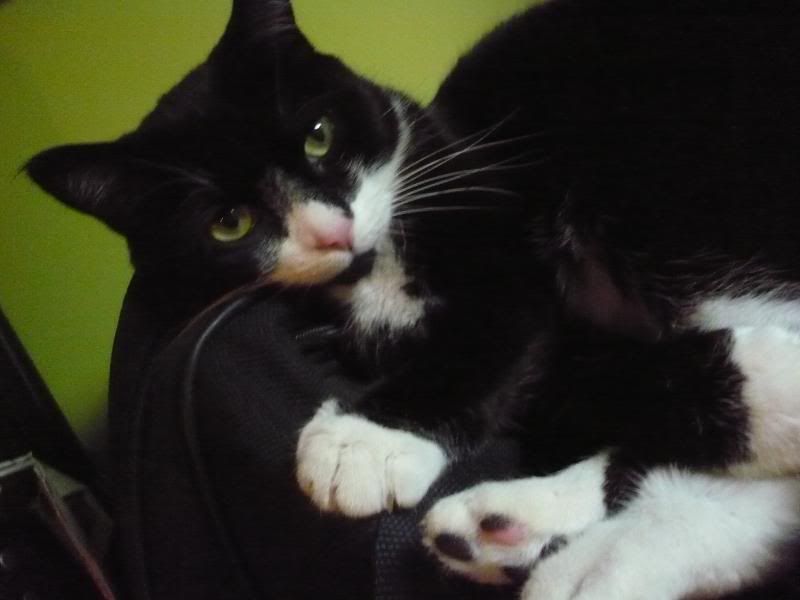 BOOM, craziest sleeping quarters.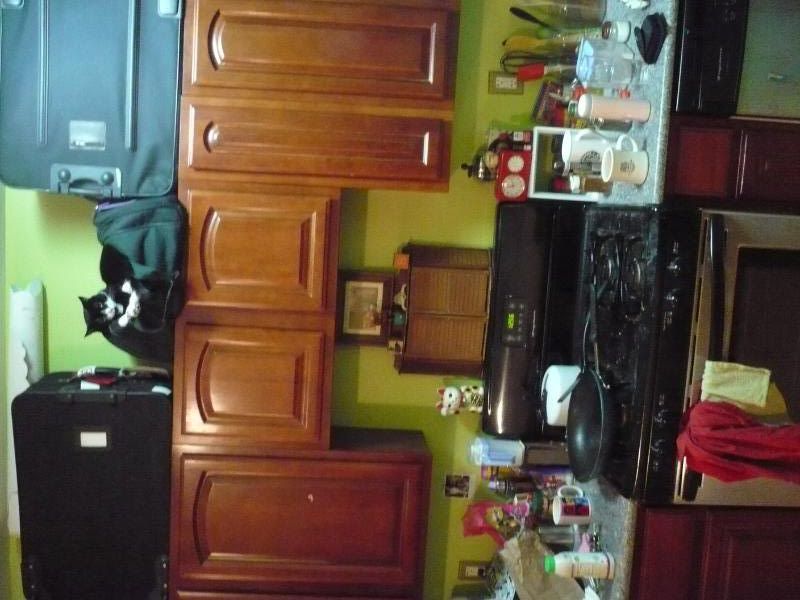 The only way to get the internet on your iPhone in Brooklyn.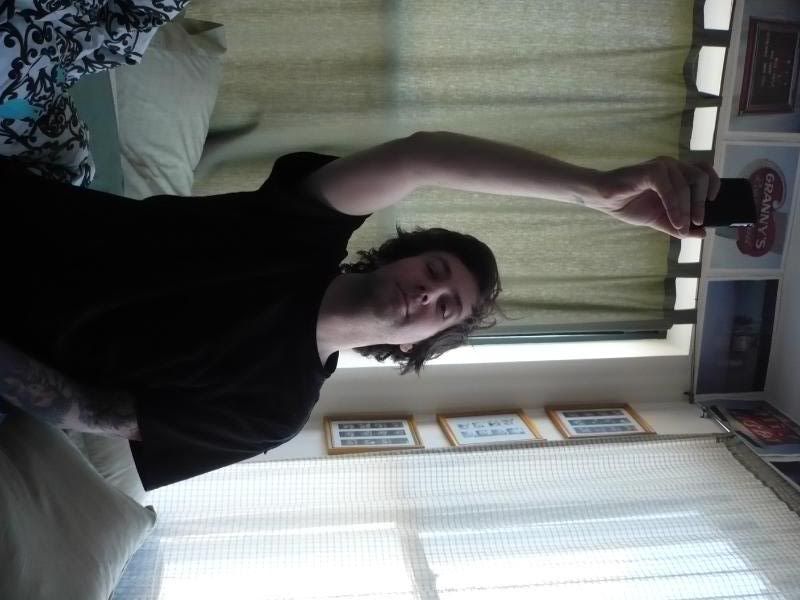 Walked under a little thing called the Williamsburg Bridge on our way to breakfast.
The Bagel Store was home of brunch one more time, or at least every time I've been in NYC. White choc strawberry and everything bagels.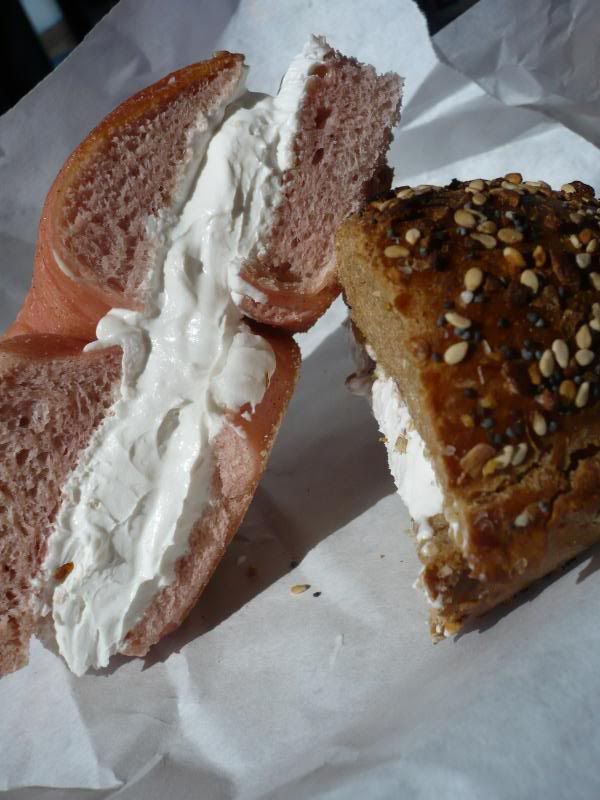 The gracious hosts and all around awesome girls, Mo and Collette!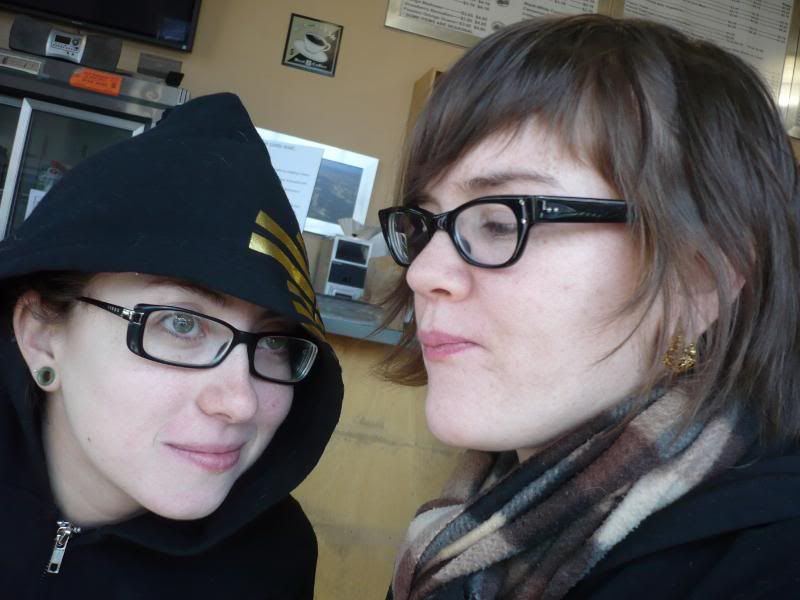 A nice day in Manhattan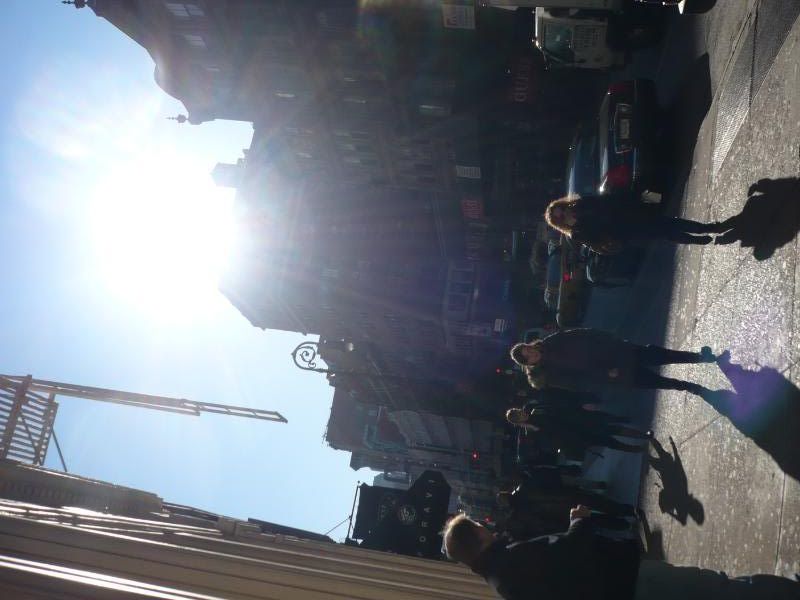 Look who Scott and I ran into!
One last trip to Red Bamboo before we headed back to TO. Citrus beef here.
Chicken Parmesan hero. The last meal in NYC and the last chance to hang out with Mo.
Truth be told?
Scott?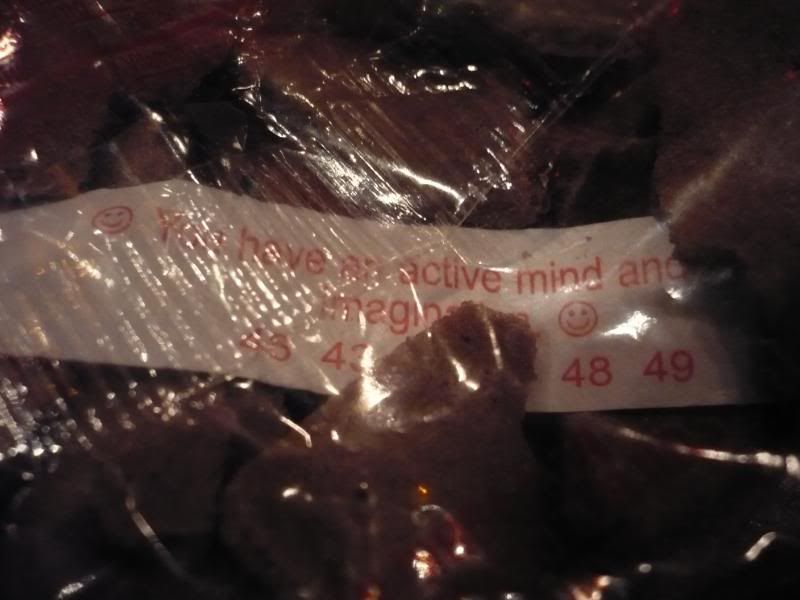 This is the best receipt I have ever gotten in my whole life.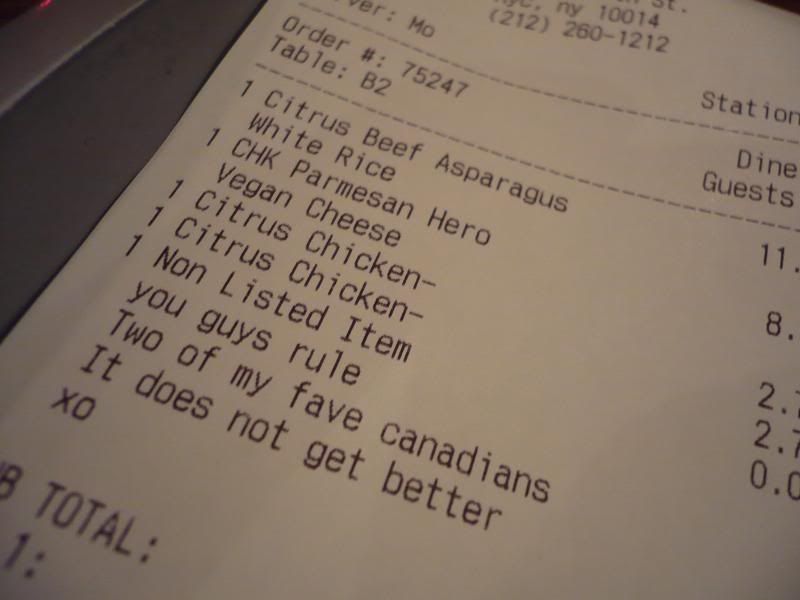 Last two pics from NYC.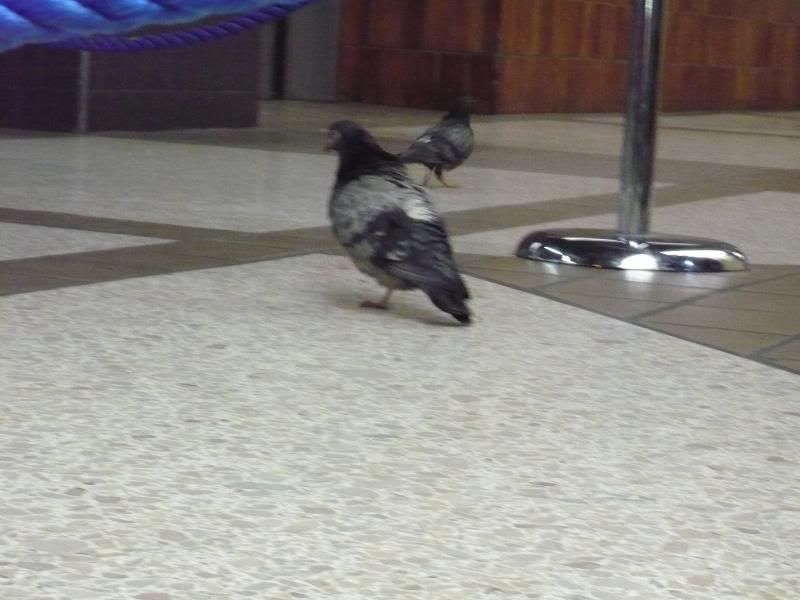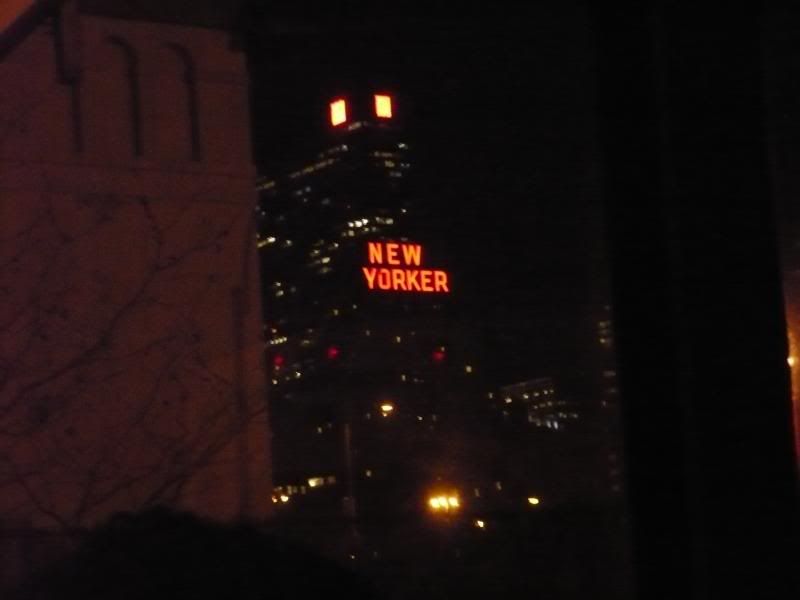 Bus ride from NYC to TO, 12 hours. Enough said. The next day was kind of a write off with a late afternoon sleep in then watching Vantage Point, also kind of a write off. The next day was a little more real. Got moving a bit earlier and hit up a couple shops and met up with Pat and hit Fresh for lunch.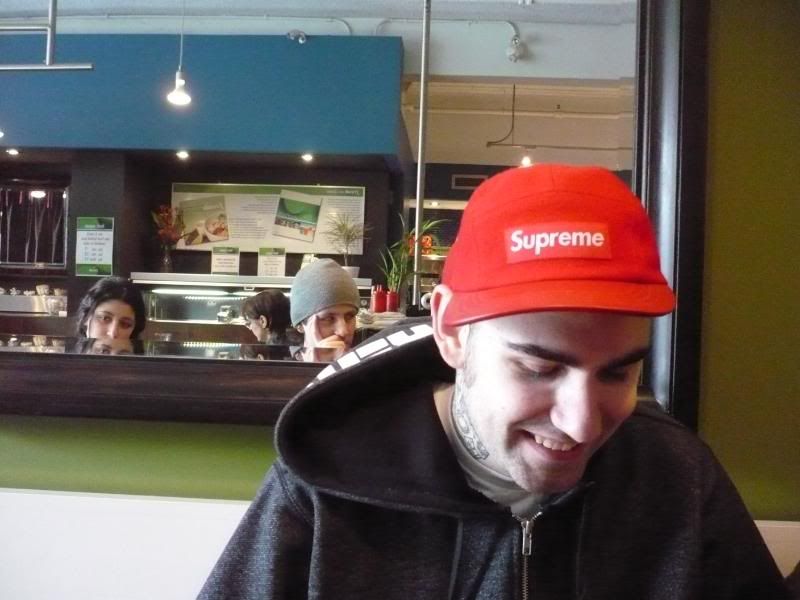 Coconut tempeh, different but good.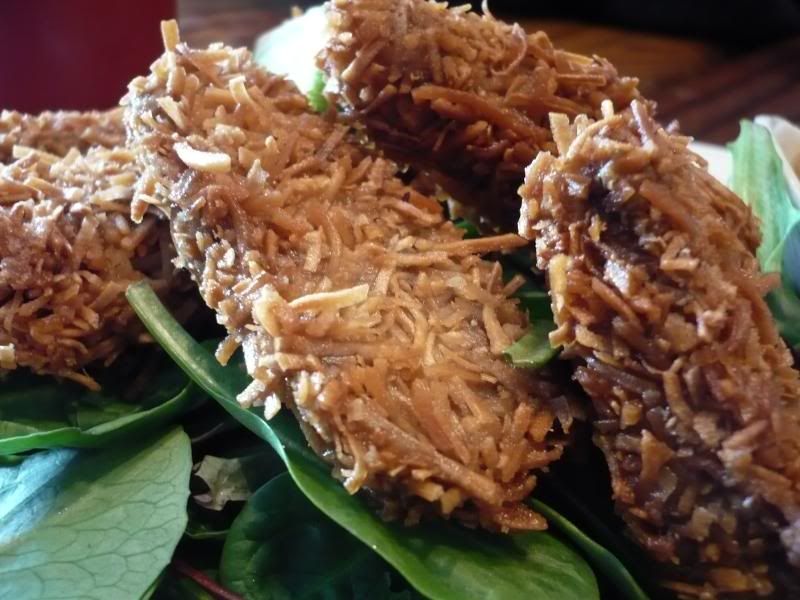 Antioxidant smoothie, much needed.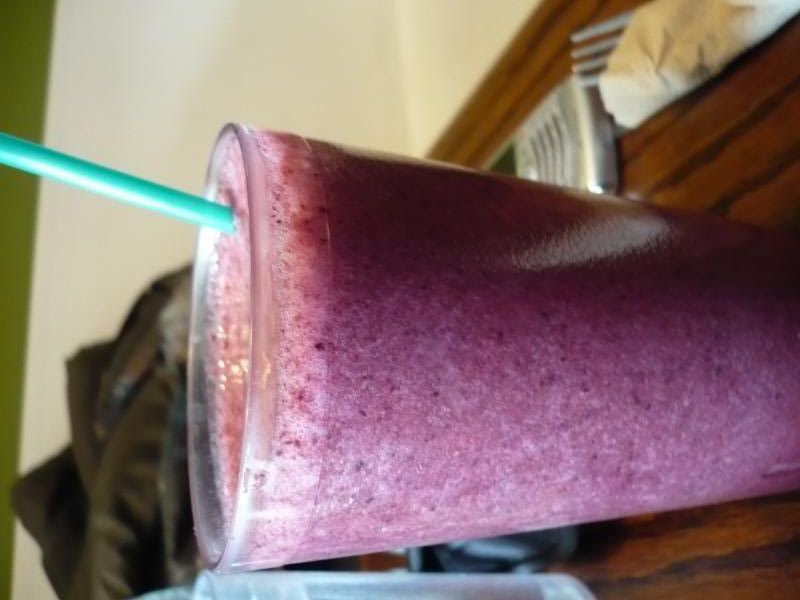 Thai peanut burger...or what it looks like half eaten.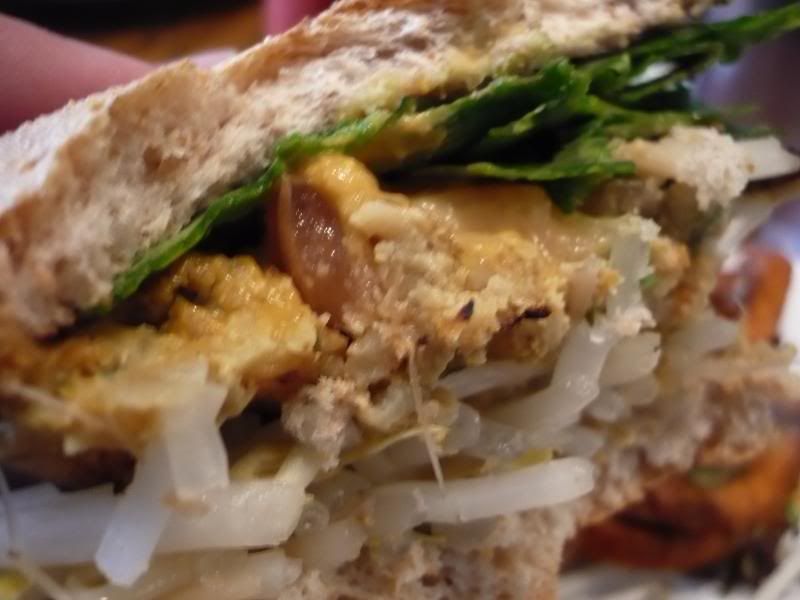 Best sweet potato fries.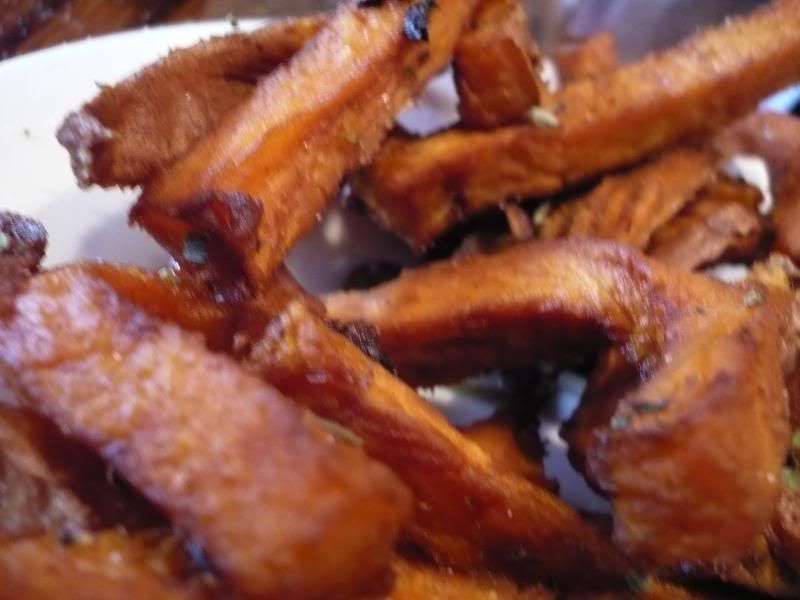 A few other random sightings from the day. This one is strictly for Puddy.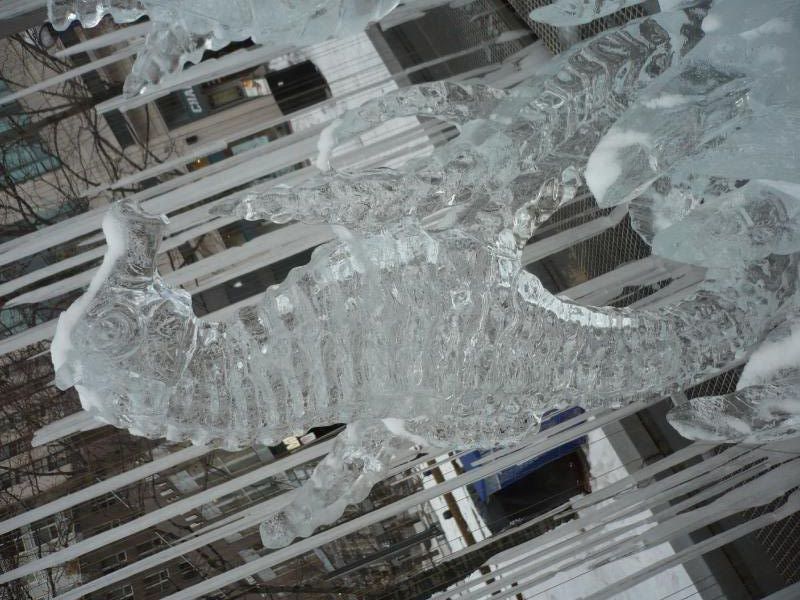 Will never own.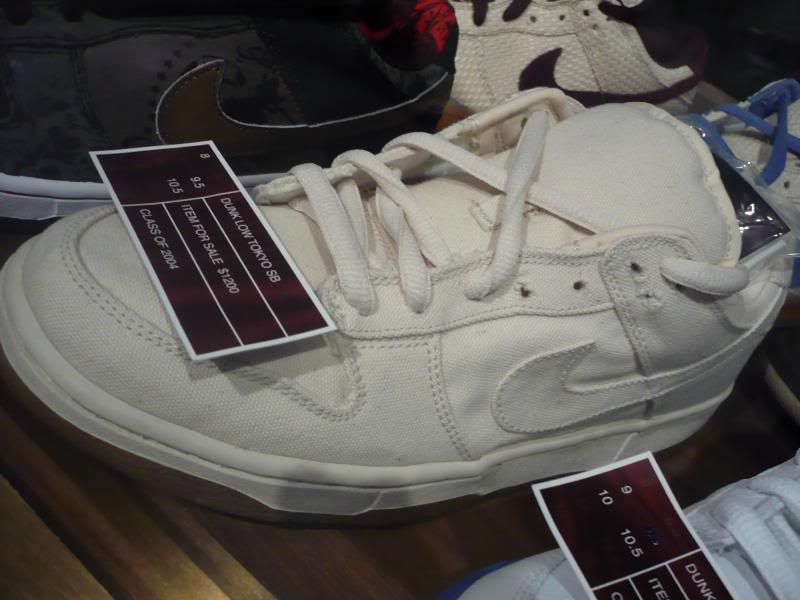 Will own.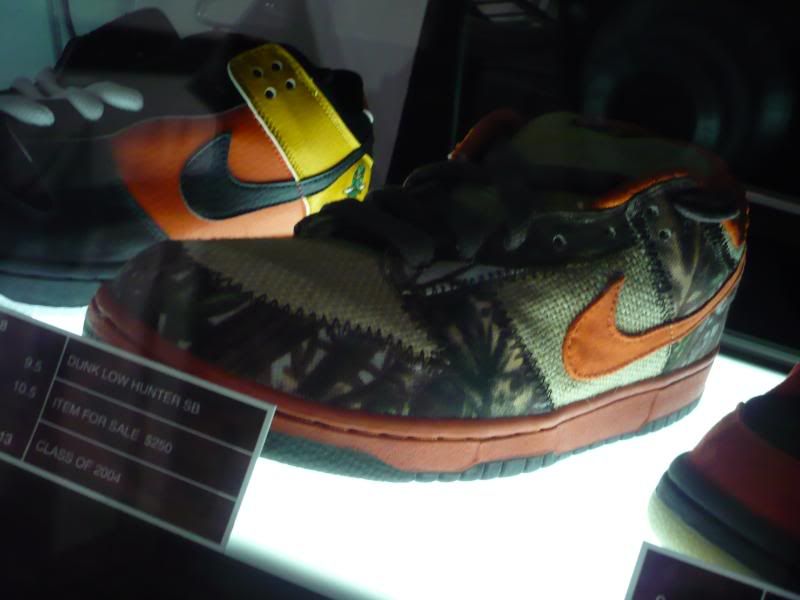 I made supper for my Scott and Tara my gracious hosts in TO. Bonnie also came over. It was a nice time. We had citrus chicken on top of coconut rice.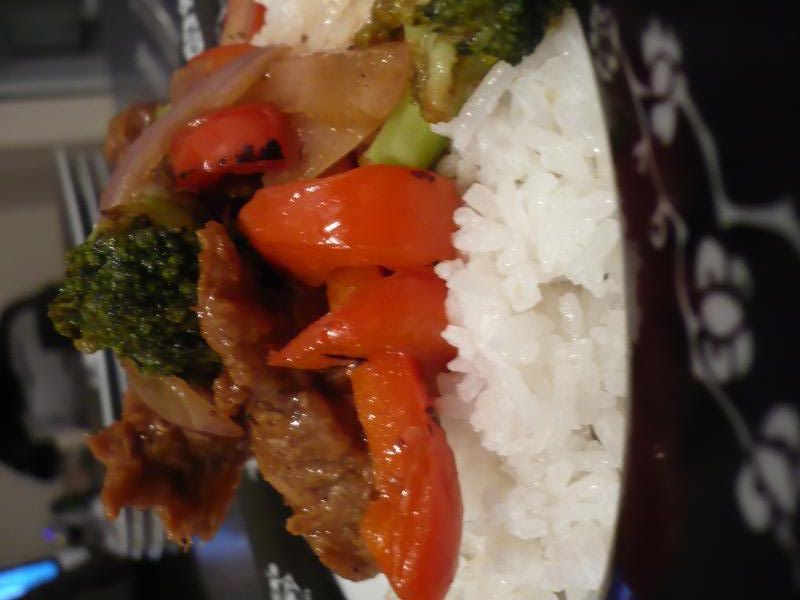 I woke up the next morning and couldn't walk so the rest of my time in TO was pretty laid back and just spent in the apartment. Watched lots of good TV though. I saw lots of this, waffles and californication. Both good things.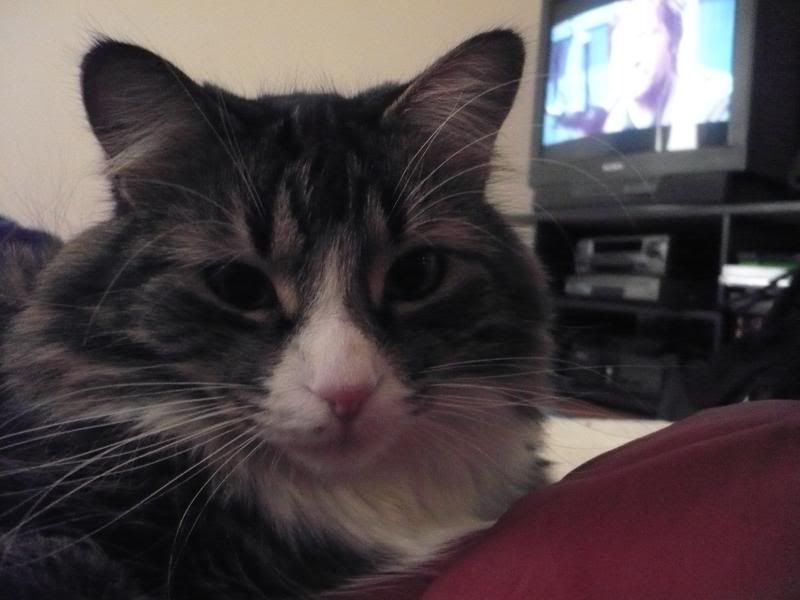 All in all, I had a good time, ate some great food and bought some stuff I wanted. I also got to hang out with some really good friends and meet some new people that are pretty amazing. So to finish this lengthy post off, I just want to thank Jason, Mo, Collette, Scott and Tara for putting me up while I was away from home. It means the world to me. I'll see you all soon enough. Over.